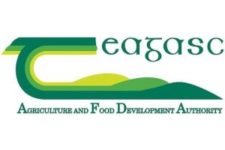 The HTA plant and nursery stock trade show were held June 19th to 20th outside Coventry.
The new plants section is always the key interest at the show and there were some fine new introductions. It was great to see Emerald Christmas Trees exhibiting too.
While medals are given based on how plants look at the show their long-term appeal should also be considered. I spoke with the RHS trails manager Sabation Urtzo and he was really impressed by the Laburnum Yellow Rocket. He felt it was an especially well suited to very small gardens and had much fewer seeds than other varieties. Two sunflowers stood out as gold medal winners, Helianthus Sunbelievable Brown Eyed Girl reported to produce 1000 flowers over 6 months- excellent shelf life in garden centres, and  Helianthus Sunfinity from Syngenta. Eryngium Magical Blue Globe bred by Kolster won best perennial- there were 5 Eryngiums in the category indicating growing interest outside Mrs. Wilmots Ghost. This variety had a very high flower count. Rose Timeless Purple bred by Noak Rosen is a striking new "David Austin" style with a good scent. The colour is very distinct and likely to be a very popular introduction. Begonia fragrant falls also know as Dreams is bred by Thompson and Morgan is a scented trailing begonia, available since 2016 it is now more widely available through the trade. Dianthus Peach Party available from Selecta looks like an excellent short dianthus. Scabiosa Flutter has white flowers and looked excellent with high flower count, its supplied by Ball Colegrave.
Not too many shrubs in the show but Spirea Plumtastic from Farplants is very attractive with good flower and foliage.
See Full list of category winners and runners-up.