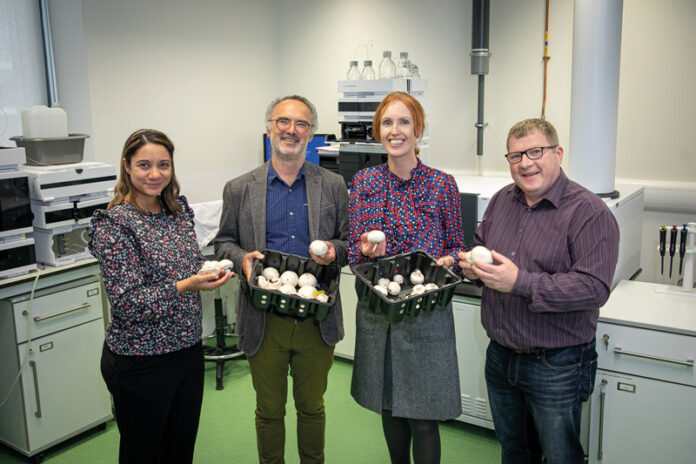 The Leaf No Waste team, which includes two Teagasc members, has been awarded €2m in funding by Science Foundation Ireland (SFI) to develop an innovative solution that could reduce food waste through a novel combination of plant fortification and sustainable packaging for horticulture crops.
The Leaf No Waste team is led by Lorraine Foley (TU Dublin) along with core team members Prof. Jesus Frias Celayeta (TU Dublin) and Dr. Lael Walsh and Dr. Shivani Pathania (Teagasc). The Societal Impact Champion on the team is Stephen McCormack, of McCormack Family Farms.
During the initial phases of the Food Challenge competition, the Leaf No Waste team identified that despite greater consumer demand for more sustainable and compostable packaging, its use can cause premature food spoilage and increase food waste.
To address this problem, the Leaf No Waste team plans to explore this issue from a new perspective which will combine silicon plant biostimulant and compostable plastic packaging design. Specifically, the team is developing a solution that could potentially tackle food waste by combining silicon-based fortification with compostable plastic packaging to boost the shelf life of a range of Irish products. For more information, contact Dr Lael Walsh (lael.walsh@teagasc.ie), who leads the horticulture sustainability research programme in Teagasc, or Dr Shivani Pathania (Shivani.pathania@teagasc.ie), who leads the sustainable packaging task in Teagasc. ✽