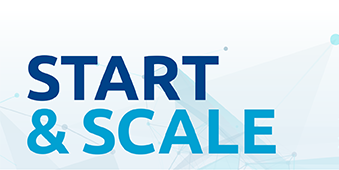 A Time of Crisis
If there was ever a time when you had to rely on your entrepreneurial spirit, and the characteristics that enabled you to create a business, it is now. As well as being optimistic and resilient, entrepreneurs by their nature are highly innovative, creative and risk-taking. These are important traits in the current economic environment.
The unprecedented nature of the COVID-19 crisis, in terms of its suddenness, severity and uncertainty, has impacted almost all businesses to a greater or lesser degree. For start-ups and scale-ups in the process of building, there may be fewer of the buffers – by way of cash, customers, team, experience. But on the flip side, and as we've witnessed, a start-up or scale-up has the agility to respond to opportunities and challenges quickly.
The response of an agile start-up might be two-fold. First, look for the opportunity – be it a short-term fix or a longer-term pivot. Equally important is making those hard and fast decisions to protect your business.
Remember, you are not alone. Dublin BIC is an independent source of advice to help you through these critical decisions.
Also remember, this crisis will pass. With your entrepreneurial resilience, and by taking strong and decisive action now, your business will come out the other side ready to resume its growth story.
Yours in entrepreneurship,
Michael Culligan
---
Decisive Action Now
Protect your sales pipeline
All your assumptions about customers, sales cycle and revenue need to be re-examined immediately. The starting point is a review of your sales pipeline – review each of the customers/sales in your plan to re-evaluate your assumptions (now assuming that the original sales projections are no longer valid). The sales cycle, and time to close sales that you had anticipated, will also need to be reviewed.
If you have a B2B model, understand how your customers have been impacted. Have your customers been forced to temporarily cease trading? If so, whatever revenue forecast and sales cycle estimates you had will need to be updated.
If you have a B2C model, you will experience a change in consumer behaviour due to reduced consumer buying power and uncertainty. In this context, do you need to reset the key metrics for the business. Is your marketing spend still achieving the outcomes you envisaged or do you need to recalibrate the spend and channels?
Finally, talk to your customers. There may be an opportunity for you to pivot in the short term to maintain some sales volume.
Manage your cash 
Cash is king so your priority should be to map out a revised financial plan to year-end and do a scenario analysis in which you assume the crisis will run for three to four months followed by a gradual return thereafter. What does this scenario mean for your revenue and what changes to your business model might you need to implement?
Implement an immediate phase one cost reduction plan, and then over the next two to four weeks plan what you would do in a more severe phase-two cost-cutting exercise. The phase one cost reduction plan should examine all areas of variable and fixed expense and be a realistic review of your situation.
Examine all cost lines in your budget and seek freezes and deferrals, where at all possible. Probably the biggest line item for most companies will be staff cost. Avail of the government supports where you qualify and if you don't qualify reduce staff numbers and/or reduce working hours to ensure your business survives. If your business is established and can afford it, consider a short-term loan as long as you can be sure you have the capacity to repay.
Secure investment
The global economy is suffering and with the current stock market volatility, we expect that there will be a significant dip both in start-up valuations and total rounds raised during 2020. Angel investors and VC funds are likely to invest less in new investments and instead focus their investments on existing portfolio companies. New funds, such as DBIC Ventures, will have the funds available to make new investments but will probably have a longer and deeper due diligence process.
Due to the overall decrease in available capital in the markets, however, the valuations at investment will probably decrease and be subject to tighter scrutiny. For the start-up, it will be harder than usual to acquire customers, meet potential clients and start showing traction. In the short-term, this may delay fundraising but should not affect your long term investment plan.
Our advice to the start-ups currently preparing for a seed round in 2020 would be to make sure the proposition is still valid in these changing markets, continue to engage and brief potential investors on progress, continue to develop market validation and make sure to review and manage cash in the expectation that the round will take longer to close than anticipated.
Communicate proactively 
Your employees are looking to you for guidance and reassurance in these uncertain times. As a business leader, you should communicate regularly and honestly with staff about the current status of the business and continuity planning as it evolves. Take the time to understand the broad range of government supports as these will guide you and your employees' decisions in the coming weeks.
You also need to consider other business stakeholders – customers, suppliers, creditors, investors, for example. Share your business continuity plans, understand their perspective and ask for their continued support.
---
Dublin BIC is here to help
Dublin BIC is here to help. We at Dublin BIC are committed to providing start-ups and scale-ups with the business support necessary to get through this crisis:
Our team of advisors, with strong entrepreneurial backgrounds, is available for virtual consultations free of charge. Contact startup@dublinbic.ie to arrange.
Follow us on Dublin BIC TV where you can watch ThePanel@DublinBIC Series, created to help guide entrepreneurs through the current crisis. Episode one addresses how 'crisis drives creativity' and episode two will examine 'health tech innovations'. Subscribe today.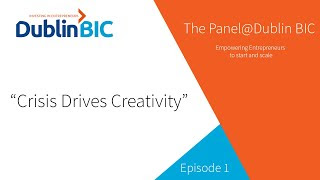 ---
Supports available
There are numerous supports available to help businesses navigate through this crisis. These include direct financial assistance, grants, funds and practical supports. Dublin BIC is available to help you identify the supports most relevant to you.
Enterprise Ireland Covid-19 Supports 
Covid-19 Pandemic Unemployment Payment
Department of Business, Enterprise and Innovation Business Continuity Planning Checklist
€200m Strategic Banking Corporation of Ireland (SBCI) Working Capital Scheme
The Business Process Improvement Grant
Covid-19 Rapid Response Research & Innovation Funding
SBCI Covid-19 Working Capital Loan Scheme
---

Innovators in action
Open Source Ventilator 
Colin Keogh and David Pollard, founders of Open Source Ventilators, along with 300+ engineers, tech founders and doctors have collaborated and developed a ventilator prototype in just seven days. The HSE has made its approval process for medical technology much faster during the current emergency.
Akara Robotics
Akara, robotics and AI Trinity spinout, has developed and tested a new robot 'Violet' who will be used to clean hospital rooms. This will drastically cut cleaning time and requires no labour.
Buymie
Food retailers are really stepping up in the current crisis and they are getting some help from an Irish start-up. Buymie, the food delivery start-up is partnering with Irish supermarkets to provide a fast, reliable and hassle-free shopping experience.
With healthcare systems currently experiencing huge pressure, optimising care capacity is crucial. Wellola has collaborated with the HSE to launch a new online portal that enables GP and healthcare providers to treat people remotely.
Abadoo
With remote working an undeniable feature of our world right now, Abodoo is connecting over 23,000 members across more than 60 countries. Abodoo's SaaS platform uses smart matching technology powered by data analytics to match people to roles, allowing companies to build teams quickly and cost-effectively.