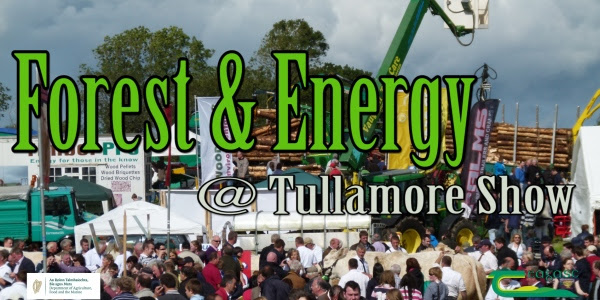 The Tullamore Show is back! This is Ireland's largest one-day agricultural event with 60,000 visitors expected this year. This year's show will take place on Sunday 14 August.
But if you think it is just cows and tractors, then think again. One of these unexpected gems you don't want to miss is the Forest Village. It is composed of an indoor information marquee and a large outdoor trade stand section.
It will showcase many facets of Ireland's rapidly developing farm forestry and renewable energy sectors. This is a great opportunity to avail of free, comprehensive and up-to-date information on forestry and renewable energy.