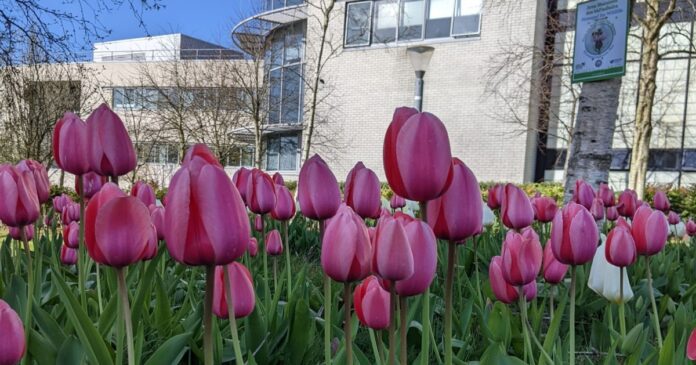 On May 1st, 2022 the long expected merge of Carlow IT and Waterford IT came to fruition with the formation of the South Eastern Technological University (SETU).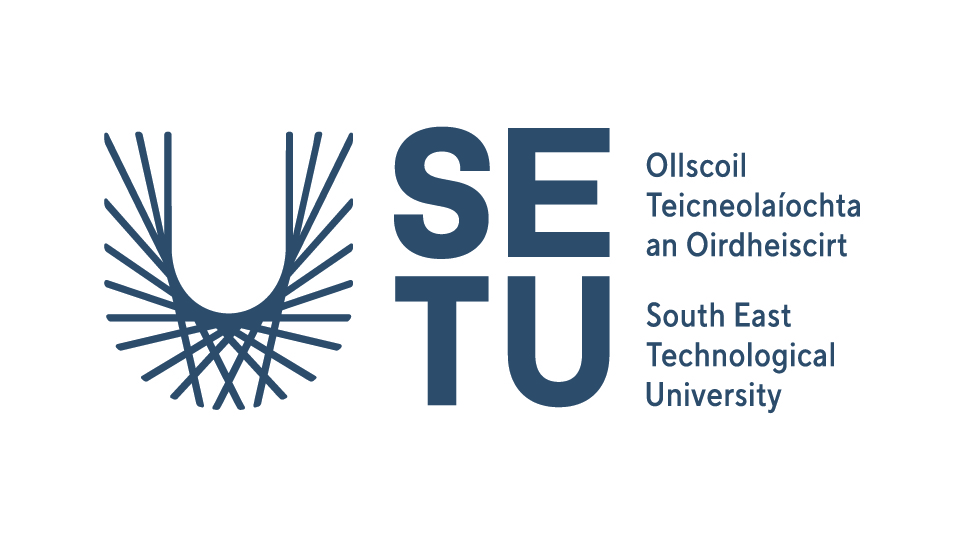 Waterford IT horticulture students presently studying for the BSc in Horticulture in collaboration with Teagasc in Kildalton College, Piltown, Co Kilkenny, and The College of Amenity Horticulture in the National Botanic Gardens, Glasnevin, Dublin will now all graduate with a University degree once finished their studies. 
Dr Cara Daly, Programme Leader of the BSc in Horticulture in Kildalton College, says 
"We are pleased to see the formation of SETU. We have been delivering University-level graduates for many years, and are happy that it will now be reflected on students' graduation parchments and transcripts. We are sure our new University designation will bring more study and professional opportunies for our graduates and current students in the future."
Grainne McMahon, Assistant Principal in Horticulture in Kildalton College, Piltown Co. Kilkenny says 
"WIT and Teagasc have been working together for 20 years to deliver the Level 7 BSc in Horticulture programme and with the University designation, we look forward to this new chapter in our partnership. Kildalton College are celebrating 50 years of land based education this year and we invite graduates and prospective students to join in our public celebration at Kildalton College on the 25th of June. Prospective students can visit our extensive horticulture unit, orchards, glasshouse complex, sportsturf facility, and cut foliage plantation as well as the 16 hectares of landscaped grounds and of course, it will be great to meet our horticulture graduates again at the event". 
Yvonne Grace, Programme Leader of the SETU BSc in Horticulture in the Botanic Gardens says, 
"In the last few years, we have built an effective advanced transfer system which allows Level 6 Teagasc graduates to transfer into year 2 of the SETU BSc in Horticulture degree. We look forward to building upon this further as the Teagasc Level 6 Apprenticeships come on stream. SETU and Teagasc have been working closely to ensure apprenticeship students have a progression route into the SETU BSc in Horticulture so they have the opportunity to enhance their education to degree level". 
SETU offer many opportunies for upskilling of qualified horticulturists. They especially encourage enquiries from Horticulturalists who attained older Teagasc qualifications such as the 3-year ACOT/Teagasc/FETAC Diploma in Horticulture or the 2-year Department of Agriculture/ACOT Senior Certificate in Horticulture which both allow 'advanced entry' to the final year of the SETU BSc in Horticulture. Subject to the prospective student's availability, flexible study may be possible to upgrade those older qualifications to a level 7 University degree in Horticulture. As well as that option, previously qualified Horticulturists (who have attained at least a full Level 6 qualification in Horticulture) are eligible to join a range of our Certificate qualifications in Landscape Design, Garden Management and Plant Selection, Nursery Stock Production, Sustainable Food Production, Laboratory Skills for Plant Micropropagation, and Sportsturf Science many of which start in early September, 2022. SETU also recently launched a taught MSc/Post Graduate Diploma in Organic and Biological Agriculture. All the modules on this MSc/PG Diploma are offered as individual Certificates and are proving popular with Horticulture graduates wanting to upskill in areas such as Soil Health, Food Health and Nutrition, and Crop Management.  
For more information on the SETU BSc in Horticulture and the above mentioned Certificates, please contact Yvonne Grace (Yvonne.Grace@SETU.ie) if you would like to study in the Botanic Gardens, or Cara Daly (Cara.Daly@SETU.ie) if you wish to study in Kildalton College. Applications for advanced entry for previously qualified applicants must be made to www.CAO.ie by the 31st of May, 2022 for a September start. If interested in the MSc/PG Dip in Organic and Biological Agriculture, please contact John Geraghty (john.geraghty@SETU.ie). 
https://www.wit.ie/courses/bsc_in_horticulture_kildalton_college 
https://www.wit.ie/courses/bsc_in_horticulture_national_botanic_gardens 
https://www.cao.ie/index_ae.php?page=aehome 
https://www.wit.ie/courses/msc-postgrad-diploma-in-organic-and-biological-agriculture