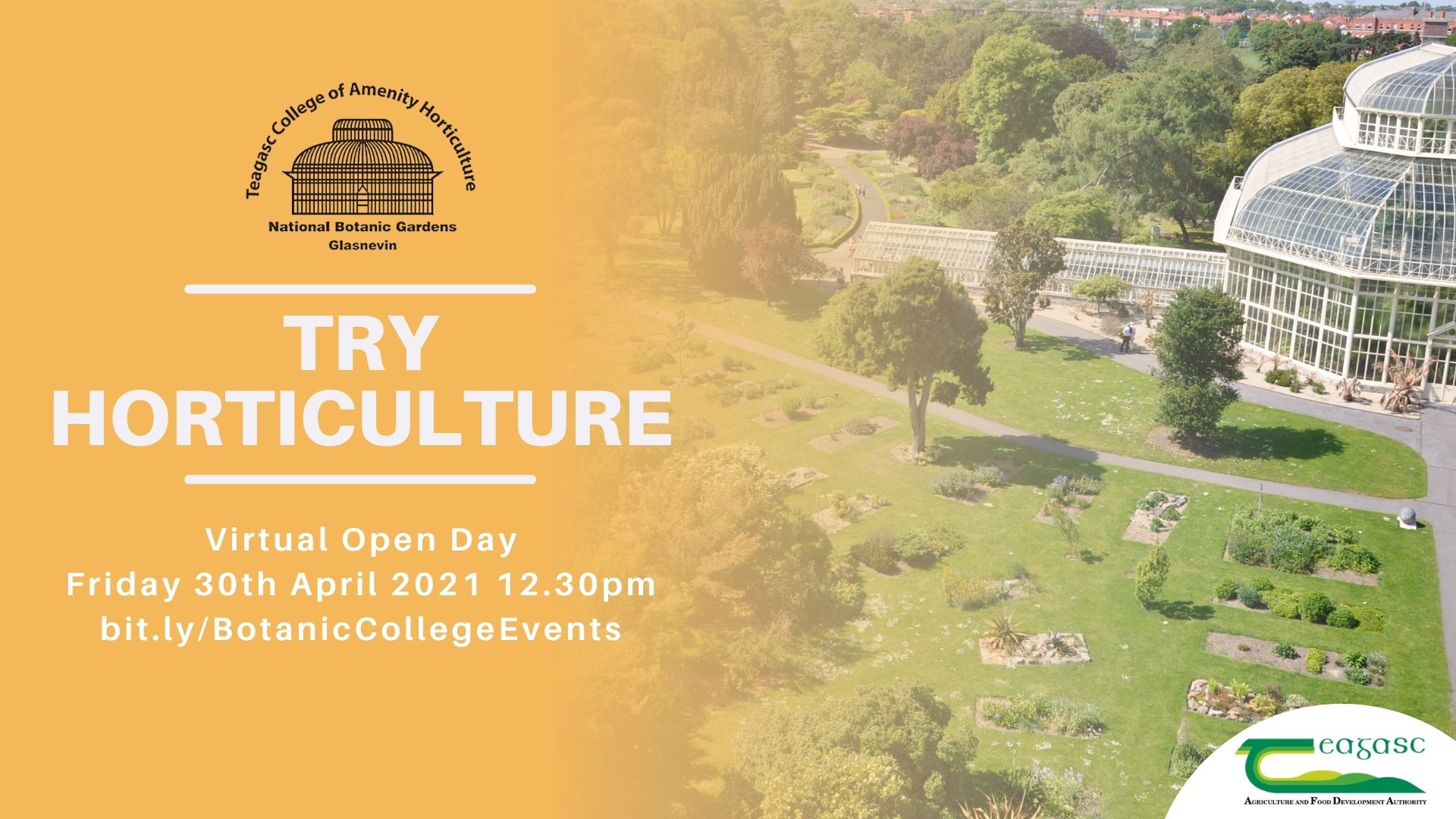 TRY HORTICULTURE: April 30th, 2021 12.30 pm with the Teagasc College of Amenity Horticulture
This month's TRY Horticulture virtual event will focus on the level 7 BSc in Horticulture which is run jointly between the Teagasc College of Amenity Horticulture and Waterford Institute of Technology(WIT). The level 7 course is a three-year degree course that combines the earth sciences with practical and commercial horticulture along with the business of horticulture. It covers 6 semesters across the three years which also includes work experience that may be done here in Ireland or abroad. If you are looking for a vibrant qualification that encompasses working in the wide outdoors with the expertise of science and business management then this is the perfect place to start. We cover science-based subjects like plant science, soil science, and land chemistry in year 1. In year 2 you can choose to diversify into major elective areas like landscaping, nursery stock production, turfgrass, or food production while in year 3 you get to look at modules in business like marketing and people management. Why not come on board with our virtual event on April 30th, 2021, and ask the questions around horticulture that you may have? College staff will be on hand to describe the course options in more detail and talk about how the course will be run in 2021.
Check out the Teagasc and WIT websites for more course information :
https://www.teagasc.ie/education/teagasc-colleges/botanic-gardens-college-of-horticulture/courses/full-time-courses/
https://www.wit.ie/courses/bsc_in_horticulture_national_botanic_gardens
You can also check out the WIT Science Open Day below. The horticulture section begins at 2hours 23mins.