The Rare and Special Plant Fair, in Association with Bord Bia, has taken place annually at
various historic homes and gardens throughout Ireland, and this year, the historic
Huntington Castle and Gardens, Clonegal, Co. Carlow, will play host to this special event on
Sunday 14th May 2023. This year the Rare and Special Plant Fair will be celebrating 21 Years!
Up to 40 Specialist Nurseries from all over Ireland will be on site to offer and showcase
beautiful, unusual and hard-to-find varieties of plants for sale, as well as give expert advice on care and growing.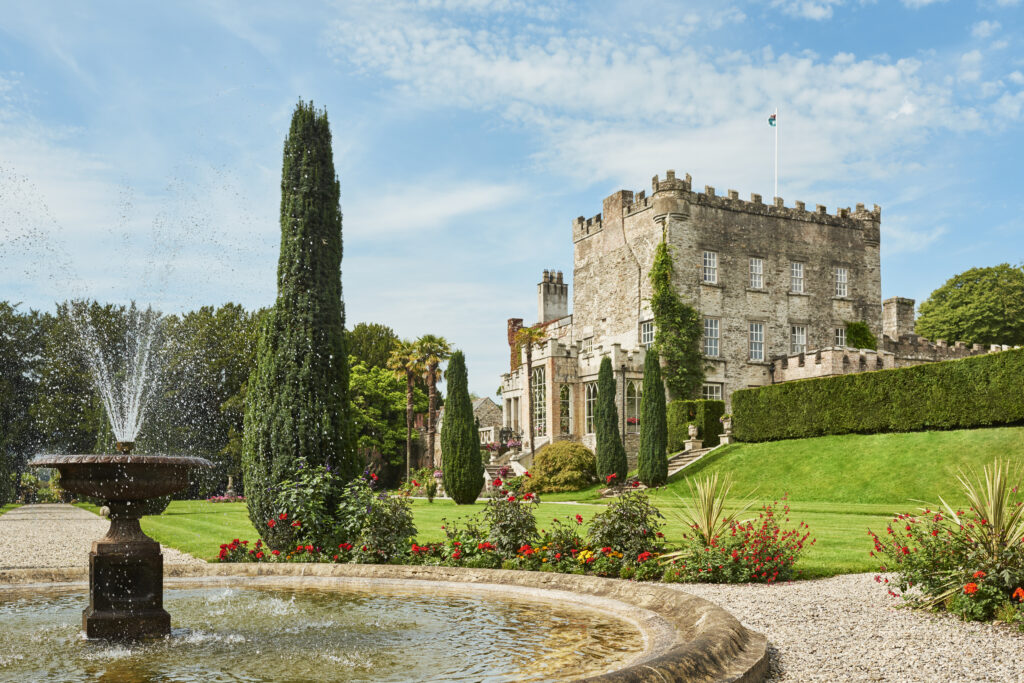 Sir Laurence Esmonde, who later became Lord Esmond after King James 1st gave him a
peerage in Clonegal, built Huntington Castle in 1625. During this time, the castle remained a garrison, protecting the Dublin-Wexford trade route along the river Derry. In 1680 the castle was formally renamed Huntington and began to evolve into the family home it is today. Lord Edmond's grandson Sir Laurence 2nd laid out the formal gardens, with some features he installed in place to this day, in particular the Lime Tree Avenue planted in 1687.
Around the 1860s the castle was further altered by Alexander Durdin, Great Great Grandfather of the current incumbent Alex Durdin Robertson, who with his wife Clare, has worked tirelessly to open the doors of Huntington and share its beauty with the public since taking stewardship in 2010.
This work included the restoration of the gardens, including the parterre laid out by Lord Esmond in the 1680s, and features impressive formal planting and layouts including fragrant rose walk. With the restoration of the stew ponds and lake laid out in the 1680s the water gardens have been reinstated providing a haven for a wide variety of wildlife. The magnificent Yew Walk with its 500-year-old trees is world famous, while the entire gardens
change with the seasons, with carpets of snowdrops heralding spring and a succession of
seasonal plants throughout providing year-round interest.
To enhance your experience on the day, you can participate in a guided tour of Huntington
Castle for an additional €5, while the Gardens will be accessible to all.
We look forward to welcoming you to this special event on Sunday 14th May from 10.00 am to 4.00 pm.
Huntington Castle & Gardens is situated in the heart of Ireland's Ancient East & the end of the Wicklow Way.
Sat-Nav Coordinates: 52.692096710205, -6.6466636657715
Parking is available in the Castle Car Park – drive through the main entrance & car park is opposite the Tea Rooms.
Date: Sunday, May 14th
Venue: Huntington Castle and Gardens, Clonegal, Co. Carlow
Fair & Garden Ticket: €7
Fair, Garden & Castle Tour Ticket: €12