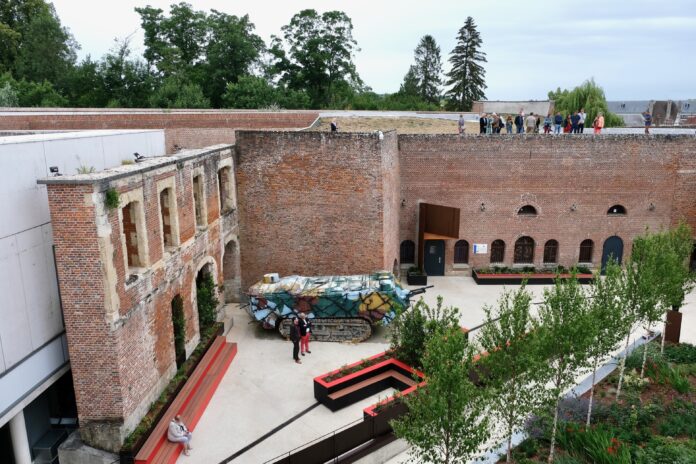 The second garden designed and realised by Peter Donegan Garden Design at the 13th century castle, Château de Péronne, France, was officially inaugurated.
The new garden, Jardin Philophrosyne, was designed in celebration of the 30th anniversary of The Historial de la Grande Guerre, Europes largest war museum embedded within the towns emblem in the Somme region of Northern France.
In 2018 garden architect Donegan was 1 of 14 designers selected from around the globe to design at historic locations to commemorate the centenary of the ending of WW1. The peace garden, Jardin Eutychia (after the Greek Goddess of Happiness) was realised in the Chateau's dried up moat.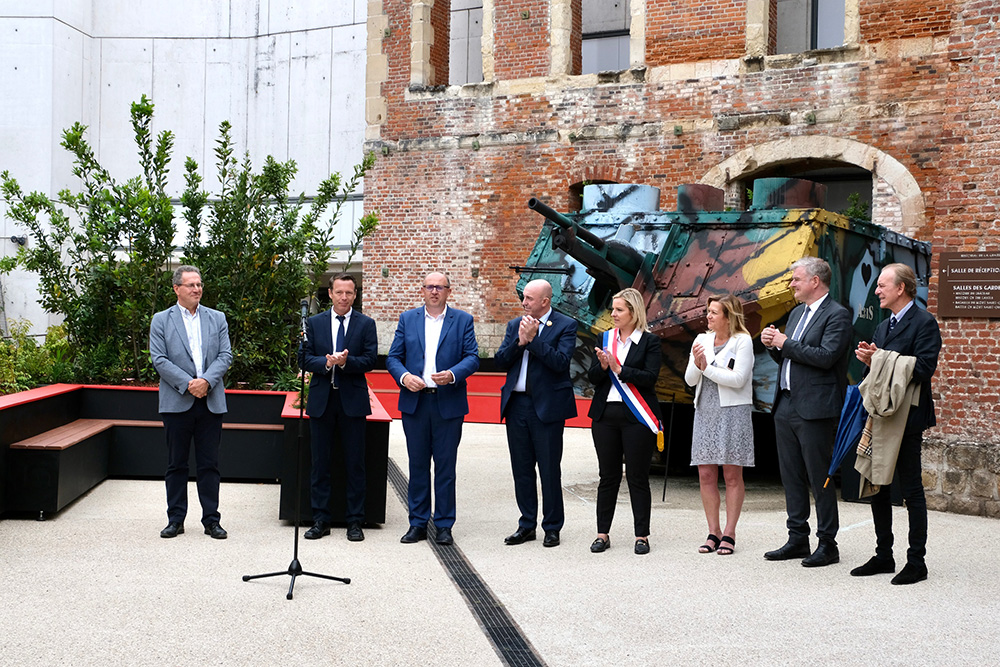 Of the most recent project, at first glance the garden is a visitors most beautiful welcome, but it contains also a herbarium of world war medicinal plants, virtual reality story telling and a full size Panzer tank and a plant range of scent designed to evoke memory within the 3 tiered space contained within a towns castle courtyard that has fallen three times.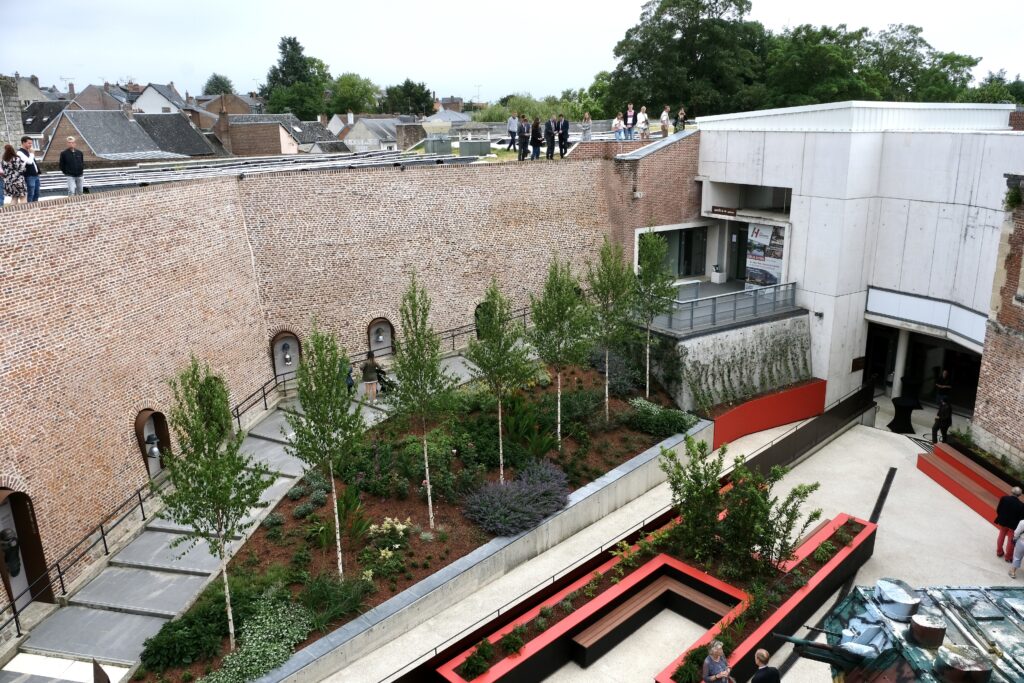 Since 2019 the castles in-house research staff, it's Director Hervé Francois and Peter Donegan alongside Chloe Quinn have worked side by side on elements of the gardens detail.
Donegan points out "The tricky part of this design and as important, the realisation was that castle and in particular the courtyard was designed ultimately to keep people out and in this projects case the only access was through the buildings front archway and through the 17 metre long tunnel. Invariably the gardens success came down to a very close working relationship with amongst others landscape contractors Laurent Dachy and the carpentry team Clement Henocque (CH Bois)."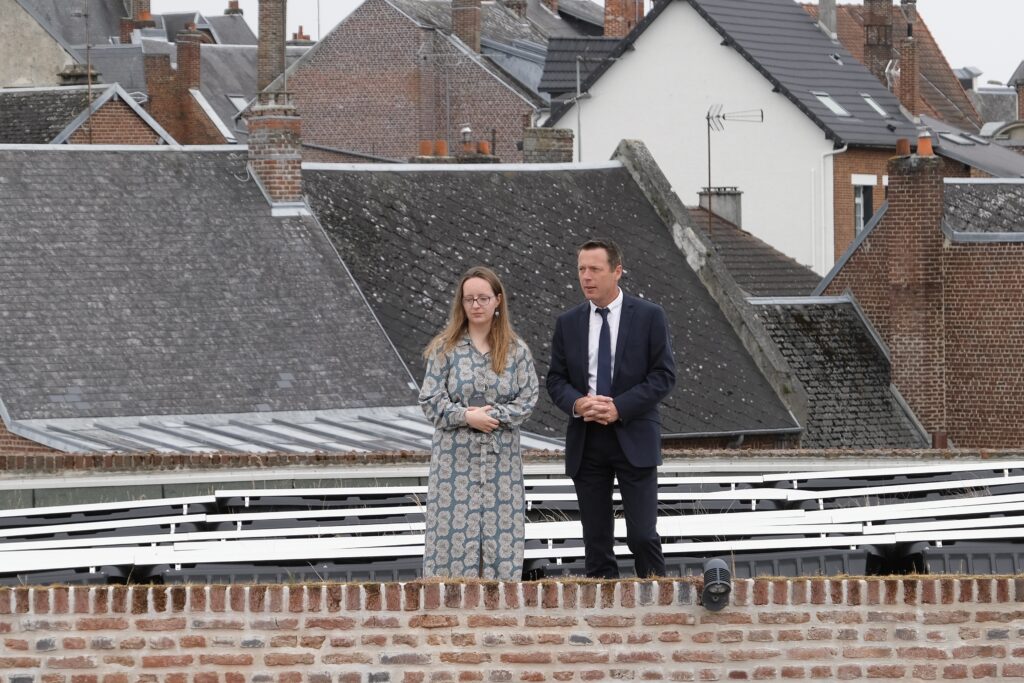 According to Assistant Designer Chloe Quinn "that we took a daydream made it into an equation and, it people wonder how we made it all happen is exactly what we initially dreamt when we were appointed to this magical and now eloquently fitting but beautiful project."