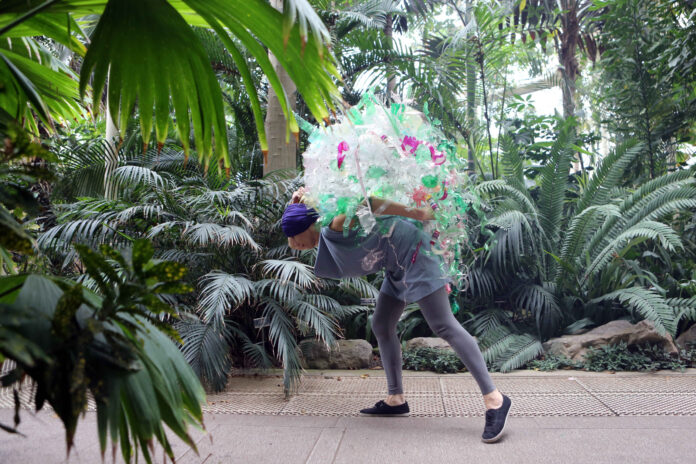 The Office of Public Works (OPW) is delighted to host the 36th Sculpture in Context exhibition at the National Botanic Gardens, Glasnevin. As the longest-running, largest and most important sculpture exhibition in the country, this pivotal event in the Irish arts calendar attracts a large public and critical audience and is the cultural highlight of the National Botanic Gardens calendar. It runs from 1 September until 7 October, is free of charge and open daily.
The artworks in this year's exhibition receive a spectacular presentation throughout the 50 acres of beautifully landscaped grounds, allowing visitors to discover sculpture in the most unexpected and surprising places. Visitors can enjoy the smaller sculptures exhibited throughout the glasshouses and in the Gallery upstairs in the Visitor Centre.
Bringing together the work of more than 140 artists – including Michael Quane RHA, Jen Donnery, Martin O'Keefe, Petr Holecek, Tracey McVerry and Fiona Smith – using an incredible range of media, these works of art represent the richly diverse character of Irish and international contemporary sculpture. From the smallest, most intricate ceramic works to stone sculptures of a monumental scale, visitors to the exhibition will be enriched by the experience of viewing such inspiring works in one location. The artistic integrity and technical skill involved in creating the works is evident throughout and highlights the breadth and depth of artistic talent and skill in Ireland today.
The winners of this year's Awards will be announced at the opening on 31 August and these exhibits can be viewed on display throughout the Gardens for the duration of the exhibition.
Exhibition:         Sculpture in Context
Location:           National Botanic Gardens, Glasnevin
Dates:               1 September – 7 October 2022
Times:               Mon-Fri 10:00-17:00, Sat-Sun 10:00-18:00.
Admission:         Free.
Website:            botanicgardens.ie