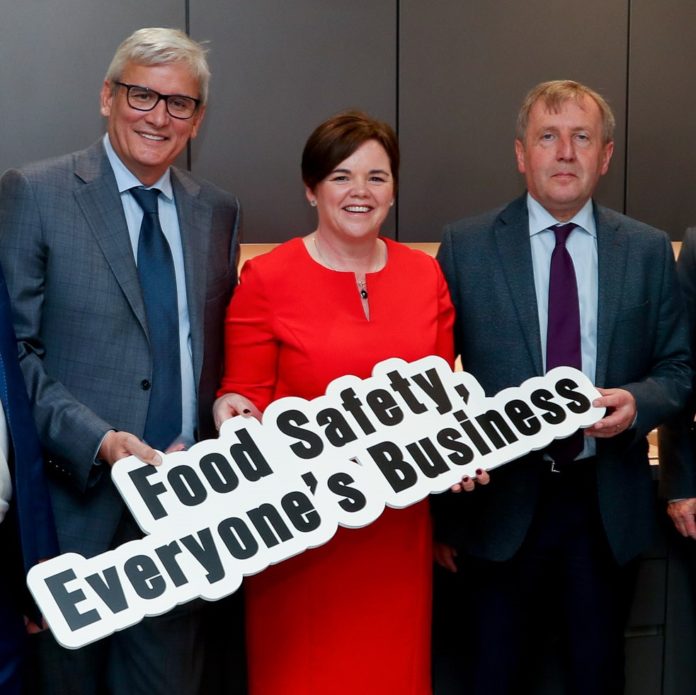 This Friday, June 7, 2019, is the first-ever World Food Safety Day, adopted by the United Nations General Assembly in December 2018. This is the first of a new annual event designed to raise awareness about foodborne diseases. The Minister for Agriculture, Food and the Marine Michael Creed, T.D. welcomed the establishment of a World Food Safety Day, under the theme "Food Safety, Everyone's Business" and highlighted the appropriateness of the theme.
Minister Creed stated "World Food Safety Day is an opportunity to reflect on the food safety systems that are in place in Ireland. We are very conscious that we are part of an overall 'Team Ireland' effort in terms of looking after the safety and authenticity of our food. Promoting and safeguarding public health is a strategic priority for my Department.  Together with the Department of Health, the Food Safety Authority of Ireland (FSAI), HSE and Local Authorities, my Department works tirelessly to control food safety risks along the food chain, through direct and indirect oversight, and also by fostering collaboration among stakeholders".
Reflecting on the launch of the Food Safety and Authenticity Strategy in July 2018, the Minister continued "The Food Safety and Food Authenticity Strategy which I launched last year, sets out the vision and objectives that my Department, in consultation our regulatory partners, will pursue. It serves as a mark of commitment to consumers, both in Ireland and globally, that we continue to review and improve our food control systems, preparing ourselves for the challenges of the future, and safeguarding the food chain and the consumer".