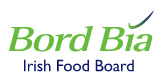 Maureen Gahan, Foodservice Specialist, Bord Bia – The Irish Food Board
As we enter the final quarter of 2020 there's a sober atmosphere within the Irish foodservice industry. With Dublin now heading into its third week of restrictions on on-premise dining for restaurants and pubs that serve food, Donegal in a similar position and a question mark over additional counties moving to Level Three status, finding good news stories is increasingly challenging.
But there are some glimmers of positivity out there. We have seen that consumers are keen to support the trade where at all possible and in general, the hospitality trade has reported an uplift from the summer staycation market.
Last month, Coke launched a new 'This Coke is On Us' campaign, designed to support small businesses in the hospitality sector across the island of Ireland. In order to enjoy a free Coke in their local, consumers are invited to download a coupon online and present it to a member of staff at one of the 645 participating bars, restaurants and cafés nationwide until October 18th.
Back in March, during the early days of COVID lockdown, Wicklow based Roasted Brown launched an initiative entitled 'Our Shop is Their Shop' for cafes that had been forced to close their doors. Customers go online, nominate their favourite coffee shop and buy from the café via the Roasted Brown website. Roasted Brown then process the sale on behalf of the cafes, who get the sales proceeds as if they sold it in their own shop. In March alone, the independent coffee roaster reported a 1,400% rise in its online coffee sales.

Another example of the underlying positive consumer sentiment that is still out and perhaps a thought-starter for others looking to think outside the box, while lending support to others.
For more information, contact maureen.gahan@bordbia.ie