Harvest Festival – Sunday September 15th
September is an ideal time to showcase our vital conservation work, when our seed harvesting is in full flow and the majority of our rare varieties of Irish heritage apples are looking their best.
With apple, potato and tomato displays, garden and orchard tours, organic gardening demonstrations and apple tasting tours there will be something for the beginner and experienced gardener alike.
On the day we will be offering a select menu in our cafe and our cob pizza oven will be fired up. With over twenty acres of organic seed gardens, native woodland trails and heritage orchards it's going to be a fun-filled day. So come and learn about our vital conservation work or just come for a chat, a cup of tea and a cake in a fun, friendly atmosphere.
Schedule of Talks & Tours
Seed Saving demonstration with Deirdre (Seed Bank Solarium) – 11.30am
Hedgehog Talk for Children with Bev (Blue Building) – 12pm
Herb Walk with Felice – 12.30pm
Scything Demonstration with Matt (Field behind Seed Bank) – 1pm
Ecology in the Gardens and Orchards at Seed Savers with Jo and Jeremy – 1.30pm
Mead Making Demonstration with Ciaran – 2pm
Children's Activities in the Woodlands with Liz – 2.30pm
Apple Tasting Tour with Jason – 2.30pm
Seed Saving Demonstration with Wayne (Seed Bank Solarium) – 3.30pm
Bird Walk with Jamie – 4pm
Gardening Demonstration with Tristan – 4pm
All Welcome!
FREE for Supporters & Children
€10 General Admission
*** There will be a Park n' Ride service provided by Clare Bus from Scariff Marts ***
*** Limerick Civil Defense will be in attendance on the day ***
---
The Living Seed – Ireland's Seed Gathering – October 12th – 13th
"The Living Seed – Ireland's Seed Gathering" is a two day conference organised by Irish Seed Savers, NOTS and The Gaia Foundation. This unique agro-ecological seed conference is for gardeners, farmers, and all who are interested in seed in Ireland today.
Highlights over the two days will include in-depth presentations and discussions; a community farm walk, seed swap, bus tour to Seed Savers, seed saving demos, great local food, EU news, seed films – and plentiful conversations. Stay tuned tonots.ie and Irish Seed Savers for a more detailed breakdown of the event in the coming weeks.
Speakers and exhibitors include: Irish Seed Savers  Brown Envelope Seeds  The Herb Garden   True Harvest Seeds  Eco Seeds  The Ireland & UK Seed Sovereignty Programme  Heritage Grain Production & more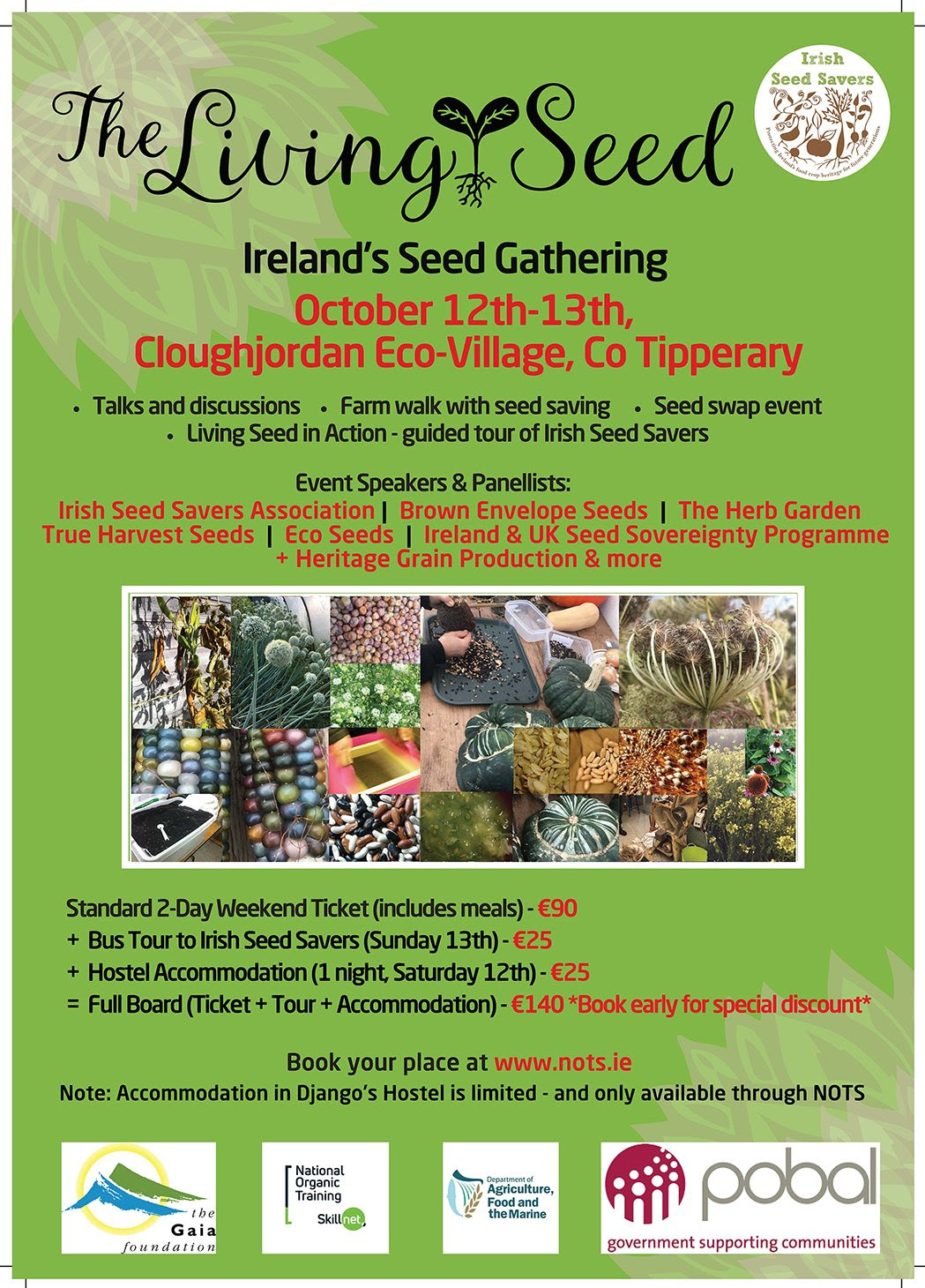 Book your tickets 
HERE
early bird special until Friday 13th September
---
Autumn and Winter Workshop Weekends – 28th & 29th September / 9th & 10th November
Our autumn and winter workshops are now available for booking: Beginners Guide to Bird Watching, Herbal Medicine, Wild Food Foraging, Re-Wilding your Garden, Creating an Orchard, Beginners Beekeeping, Mushroom Foraging and more. Set on our beautiful twenty-acre farm of organic seed gardens and heritage orchards, this weekend format also offers you the opportunity to meet like-minded people.
Supporters get a 10% discount.
This year we are running a series of 
Beginners Guide to Bird Watching
courses, with over 10 years experience with BirdWatch Ireland, your tutor will be providing practical advice on making your garden more bird-friendly. Learning to identify birds by sight and song as you go on several walks around our 20 acres of gardens, orchards and woodlands.
The Seed Savers Café will be open on each course day for lunch, serving soup, tea and coffee, and homemade cakes. The café is vegetarian and uses organic ingredients from the gardens and orchards where possible.Conservation and education is what we do best here at Irish Seed Savers. We run a wide range of workshops designed to give YOU the knowledge and skills for a more holistic and sustainable way of living. Make your own cider, honey, herbal remedies or utilise your polytunnel to produce food for your family all year round. We share our knowledge so you too can make a difference.
To see full listings for our Workshop Weekends and bookings Click HERE
---
Life on the farm
Apple season is upon us and our nursery have supplied our farm shop with a beautiful range of two-year-old potted trees. Our bare-root trees are looking really healthy and are still growing. These bare-root varieties will be available for sale on our website from the first week in October and are shipped in December when the trees become fully dormant. Please email info@irishseedsavers.ie for more information, list of available varieties, ages and prices.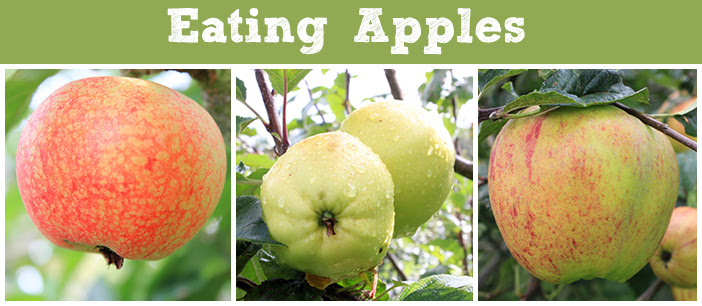 When our orchard team are not busy preparing for tree sales season they are harvesting our apples which will be used for our own apple juice, education workshops and tasting displays for our Harvest Festival. With the wet conditions for most of the summer months, a lot of our fruit has had brown rot this season. We've taken this fruit off-site for disposal to break the life cycle of the spores. This is followed up with some disease pruning to help maintain the health of the trees.
Our seed team is in full harvesting mode and we are currently fermenting our tomato seeds, which will make for stronger, healthier seeds. This is where we harvest overripe tomatoes, scoop out the seeds, jelly and leave them to ferment in their own juices for…continue reading HERE
---
Children's Eco-Camp – 30th Oct – 1st Nov