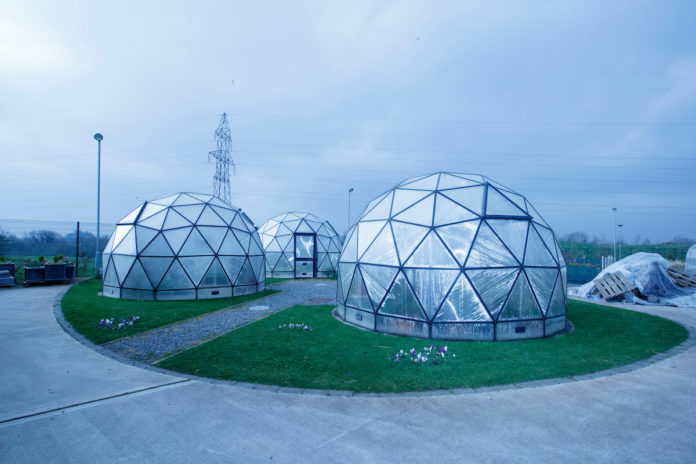 ITB is currently accepting applications for the part-time courses in Horticulture on offer at the college, with classes scheduled to begin in mid-September 2018. The part-time programmes are designed specifically with those working in the industry in mind and delivered by blended learning; online lectures are delivered in the evenings during the week and practical and tutorial sessions take place on a number of Saturdays each semester at ITB. Normally online classes take place two evenings per week and students are expected to attend ITB on four/five Saturdays per semester. The online lectures are delivered live each evening and also recorded so that the students may listen to the recordings for revision purposes or if they were unable to attend the live lecture on a particular night; relevant reading materials are available through Moodle. Most modules are examined by a mix of Continuous Assessment assignments during the semester and a written exam paper at the end of the semester; the Continuous Assessment portion normally varies from 30-50% of the total marks for the module, meaning that the student may have accrued a good grade before sitting the end-of-semester exam paper.
The range of part-time programmes on offer allows those who have no previous qualifications in Horticulture to begin at the level 6 higher Certificate level and work through the level 7 degree and on to the level 8 honours degree while continuing to work full time in the industry. Class groups often range from ten to fifteen people so students have the opportunity to study in a friendly, personal setting, working closely with the lecturers delivering the programmes.
Horticulture is the art, science, technology and business of intensive plant cultivation for human use and the level 6 course will introduce the learner to all aspects of contemporary horticultural practice. The level 6 Higher Certificate in Science in Professional Horticulture Practice (BN033) introduces students to the basic concepts and scientific knowledge of growing plants in a wide range of situations: nursery stock, vegetables and amenity crops. Landscape design, landscape construction, turfgrass management and an introduction to Horticultural business are all included in this programme. No previous knowledge or experience is required for entry to this programme, allowing all interested individuals an opportunity to study Horticulture over two full years. Successful practice in Horticulture requires a combination of scientific knowledge, technological know-how, and creative design skills, all in the context of an understanding of the industry perspective; this programme aims to provide this combination of skills and knowledge, and in doing so to put it certificate holders in an ideal position to operate effectively within the sector.
Last year ITB introduced a new part-time programme to enable those with previous qualifications in Horticulture to raise their qualifications to a level 7 Bachelor of Science in Horticulture (BN310) over a two years period. Horticulturists with a Diploma in Horticulture or an Advanced/Higher Certificate in Horticulture are invited to apply for entry to this programme; applications are assessed on a case-by-case basis. Lectures are delivered online two evenings per week and a number of Saturday sessions take place at ITB each semester. Topics of study include Trees & Woodlands, Organic & Sustainable Horticulture, Landscape Design, Retail Horticulture, Fruit Production, Crops under Protection, Food Product Development and Floristry and Interior Landscapes.
Horticulturists who already hold a level 7 degree in Horticulture can apply for the add-on Bachelor of Science (Honours) in Horticulture (BN406) at level 8, considered to be the entry-level qualification for many management positions in Horticulture. As with the level 6 and 7 programmes, this programme is delivered by blended learning with online lectures on weekday evenings and face-to-face sessions on a number of Saturdays each semester. This programme offers students the opportunity to study a diverse range of topics including Plant Treatment Regulation, Health Recreation & Green Infrastructure, Automation in Horticulture, Post- Harvest Technology, Social & Therapeutic Horticulture, Golf Course Design & Management, Environmental Management, Culinary & Medicinal Plants and Historical & Contemporary Parks & Gardens. This programme allows students to choose their own topic (under the guidance of their supervisor) for the Final Year Project modules, enabling them to specialise and study a particular area of interest to themselves in much more depth.
Further information on all ITB's part-time Horticulture programmes are available at http://www.itb.ie/StudyatITB/horticulturept.html or by contacting the Marketing team on 01 8851530 or by e-mail: info@itb.ie
ITB will be at GLAS 2018 in CityWest so please call to stand C1to have a chat with us about your future career in horticulture.