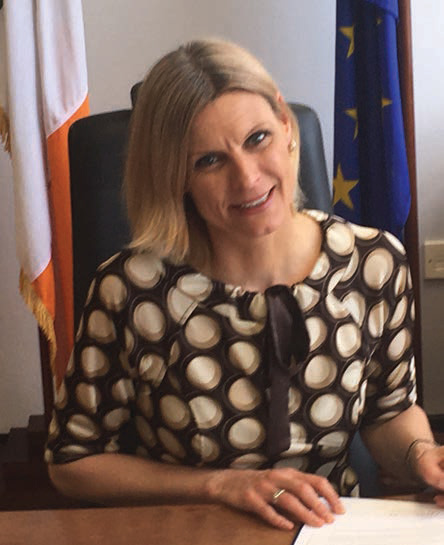 "It was the best of times, it was the worst of times…
it was the spring of hope and the winter of despair."
Dickens' words from The Tale of Two Cities, beautifully captures this paradoxical time for
Irish horticulture. The rise in gardening culture, interest in the environment, and an increasing knowledge of the benefits of contact with nature have driven huge growth in the horticulture sector, then there is the pandemic. The global crisis forced people out of shops and pubs and into gardens, parks and landscapes. The restrictions have been good for horticulture. They've driven up plant sales, increased the level of garden investment and highlighted the importance of quality green space. But then there's the catch: Brexit, supply chain issues, access to labour, a skills shortage and of course, the cessation of peat production are casting a shadow on what should be the best of times for Irish horticulture. And decisions taken now will facilitate the sector rising above the clouds or see it stuck in the mire.
Pippa Hackett, Minister of State at the Department of Agriculture, Food and the Marine with
special responsibility for Horticulture is charged with making the right decisions. Her actions will have significant consequences and the sector is watching closely. I caught up with the Minister recently to gain insight into her plans.
B. WHAT WOULD YOU LIKE TO ACHIEVE DURING YOUR TENURE AS MINISTER OF STATE AT THE DEPARTMENT OF AGRICULTURE, FOOD AND THE MARINE WITH SPECIAL RESPONSIBILITY FOR HORTICULTURE?
P. As Minister for Horticulture, I want to get to a situation where we grow more of our daily food intake, we import less, and our growers get a fair price and a decent margin.
I would like to see more people growing. In 1999, there were 360 commercial growers, now there are fewer than 150. And while levels of output may be similar, it is a pity to have seen the demise of localised, commercially viable growers. To me the ideal model is, grow local, consume local.
I believe the current supply chain models need to be examined so that we make them work for both grower and consumer. Perhaps there is scope for more direct selling, both through local markets and direct selling. In this digital age it is much easier for local growers and consumers to connect. I would like to explore how to support a mechanism which helps new supply chain models to be adopted in Ireland, because food will always be fresher from a local or domestic supplier, as well as having lower "food miles". And of course, supporting Irish is something we should always be doing.
I think we have huge scope to become more self-sufficient, and I intend to oversee a clear pathway for delivery of this. To this end, I secured a 50% increase in the Budget for the Horticulture Development Grant Aid for 2021, as well as working closely with the sector to explore the possibilities of further Producer Organisations and I have commissioned a review of the horticulture sector, to identify opportunities, strengths for, and barriers to progress.
The farmgate figures for horticulture show just how important the horticulture industry is. It has the third highest farmgate value, without even factoring in the downstream value in
areas such as processing and the value it adds to the whole industry. And in summary I believe now is an opportune time to develop this industry further and identify what could be done to strengthen all the sectors within the horticulture industry.
B. YOU COME FROM A FARMING BACKGROUND SO HAVE FIRST-HAND EXPERIENCE OF THE CHALLENGES FACED BY THE SECTOR. HOW IS YOUR EXPERIENCE INFLUENCING YOUR ROLE?
P. Everybody is influenced by their own experience, and my experience, not just as a farmer, but as an organic farmer and an environmentalist does of course play a part in how I approach this job. I am passionate about the need for Irish agriculture to put nature at the centre of its endeavours and I welcome the move towards climate friendly farming practices. While much of this is driven by the EU, the horticulture sector, over the past five
years, has made significant investment in both infrastructure and equipment that supports more sustainable and environmental production systems. I welcome this and will continue to work with producers and the food industry to promote the maximisation of sustainable land management and food production systems.
B. I UNDERSTAND THAT LEADING BY EXAMPLE IS IMPORTANT TO YOU. HOW DO YOU SEE THIS TRANSLATING INTO YOUR MINISTERIAL DUTIES WITHIN THE HORTICULTURE SECTOR?
P. I make a big effort to seek out and buy locally-sourced food, plants and produce and I always encourage others to do that too. I think if the horticulture sector is going to develop here, we are going to have to strengthen the positive connections between consumers and growers, ensuring the clear message around the sustainable production of Irish horticulture is heard and adopted.
B. WHAT DO YOU SEE AS IRELAND'S ADVANTAGES?
P. We have good growing conditions, and as an island nation we have the capacity to more easily protect the clean health status of our plants. That's a really important advantage,
probably an even bigger one than our climate, as with the ability to grow so much more food now in protected structures, almost anything can be grown anywhere. I think we need to embrace that reality and become more and more self-sufficient.
B. THE IMPACT OF BREXIT IS A CONTINUING STORY, AND ONE OFTEN FOCUSED ON THE NEGATIVE. WHAT DO YOU SEE AS THE POTENTIAL POSITIVES?
P. The impacts of the supply chain model are very visible and yes, Brexit has had a negative impact on many aspects of food production here. However, it has concentrated our minds on how much we do import, and pointed to the huge opportunities of market substitution especially for those seasonal supply crops we can very well produce locally. In
addition, our high health status of amenity trees and plants affords us new export opportunities, to the large UK amenity trade in particular.
B. YOU LAUNCHED THE EXCITING GREEN CITIES CAMPAIGN LAST WEEK. HOW DO YOU SEE THE CAMPAIGN BENEFITTING HORTICULTURAL BUSINESS OWNERS?
P. We really saw the benefit of Green Cities throughout the pandemic. When we could move only two kilometres from our homes, we really appreciated how much we needed
green environments everywhere, close by. So I fully support the concept of Green Cities. The health benefits are obvious and the inclusion of more green landscapes will have a
positive impact on urban environments including reduction of pollution, increasing shade, reducing temperatures and boosting biodiversity. And obviously the drive to have more
trees, shrubs and other green spaces in our towns and cities will benefit the horticulture business.
B. LABOUR SHORTAGES ARE CRIPPLING THE SECTOR. CONTINUED PUP PAYMENTS, TIGHT MARGINS AND REDUCED LABOUR MOVEMENT ACROSS EUROPE ARE ALL IMPACTING THE VIABILITY OF THE SECTOR. WHAT IS BEING DONE TO ADDRESS THIS?
P. The horticulture sector is labour intensive, and producing, processing and distributing food requires the work and expertise of many different people in many different roles. In
addition, I fully recognise that the greater demand for labour at certain times of year can mean that securing sufficient labour is particularly acute at certain peak periods. I think it is important always to target local workers however, so in that regard I welcome the positive engagement of horticulture employers with the Help to Harvest recruitment. And in
tandem, I continue to engage with Ministerial colleagues on work permit options.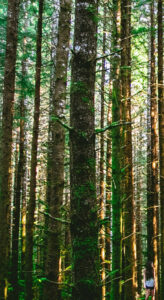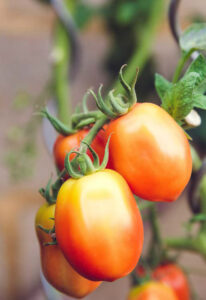 B. THE SUBJECT ON EVERYONE'S LIPS IS PEAT, OR MORE PRECISELY THE CESSATION OF PEAT PRODUCTION IN IRELAND AND THE DEVASTATING EFFECT IT WILL HAVE ON THE SECTOR. WHILE EFFORTS CONTINUE TO BE MADE TO FIND ALTERNATIVES, ONE GROWER LAMENTED THAT THEY ARE FACING CLOSURE IN THE NEXT TWO YEARS WITHOUT PEAT. HOW IS THIS PROBLEM GOING TO BE SOLVED?
P. This is a difficult issue. At the core of it though, we must remember that peat extraction is seriously damaging to the environment and must cease. The sector acknowledges that
themselves. However I fully accept the difficulties this poses for the amenity and mushroom sectors in particular. Officials in the Dept of Housing, along with officials in my Dept and DECC, are working hard to see if any short-term solutions can be put in place to help growers transition from peat. Research is also ongoing into peat alternatives, and we are working closely with our EU counterparts, who are going through the same transition.
B. EU FUNDING IS BECOMING MORE EASILY ACCESSIBLE FOR GREEN INITIATIVES. WHAT SPECIFIC OPPORTUNITIES ARE OPEN TO HORTICULTURAL BUSINESS?
P. There is a lot of funding available both for marketing and for producer organisations. We have traditionally been quite slow to access it, but given that one of the ways of unlocking
it is through Producer Organisations, I'm happy to see that my Department is supporting their establishment, and also actively engaging with newly formed ones. I think it's really important for growers to come together in order to achieve collectively because collaboration is a critical success for this industry.
B. DESPITE EFFORTS, IT IS STILL EASIER, CHEAPER, AND MORE STRAIGHTFORWARD TO HAVE PLANTS SUPPLIED FROM COUNTRIES SUCH AS THE NETHERLANDS. HOW DO YOU THINK THIS AGE-OLD PROBLEM CAN BE ADDRESSED?
P. Yes the Dutch are tough to compete with. They have been in the growing business a long time and have a huge capacity for producing plants. So in response, we need to
focus on our strengths. So in the first instance we need to remember that as we are an island Nation, with a much higher high plant health status than other EU member states,
our nurseries can produce high quality, pest-free plants which should secure a higher retail price. We also need to identify the gaps in the wider market and ensure our nurseries are specialising in plant production. Increasing capacity within the industry is also important and this is why I increased the Horticultural Grant Aid Scheme by 50%.
B. WHAT OPPORTUNITIES DO YOU SEE FOR IRISH HORTICULTURE TO PLAY IN MITIGATING THE IMPACTS OF CLIMATE CHANGE?
P. Over the past five years the sector has made significant investment in both the infrastructure and the equipment to support more sustainable and environmental production systems. I will continue to work with producers and the food industry to promote the maximisation of sustainable land management and environmentally friendly practices. I welcome and support the investments made by the sector towards the use of renewable energy sources such as biomass and photovoltaics in meeting its heating
requirements with many producers and growers within the protected crop sector now using biomass. In addition the capture of CO2 emissions from production systems to optimise plant growth points towards sustainable energy use.
There is potential for greater import substitution and a push for domestic production of fruit and vegetables within the existing supply chain model and I would like to explore this potential. And of course going organic also helps mitigate climate change, as its production requires fewer and even no synthetic inputs.
B. THE HUGE RISE IN POPULARITY AND ENGAGEMENT WITH BIODIVERSITY INITIATIVES IS VERY MUCH WELCOMED BY THE SECTOR. HOWEVER, CONCERNS HAVE BEEN RAISED ABOUT THE LIMITED CONTROL OF THE POLLINATOR/ BIODIVERSITY SPECIES BEING IMPORTED AND SOWN. WHAT IS YOUR UNDERSTANDING OF THIS ISSUE AND WHAT IS BEING DONE TO AVOID THE IMPORTATION AND DISTRIBUTION OF NON-NATIVE SPECIES?
P. Yes, we are monitoring this situation in particular around the wildflower mixes and my officials are working with the Irish Seed Trade Association (ISTA) with a view to extending the voluntary agreement to include wildflower seeds propagated in Ireland and also to
imported wildflower species formulated into mixtures in Ireland.
DAFM has also issued a Trader Notice on 16th June to retailers of wildflower seed mixes notifying them of the potential Blackgrass contamination and strongly advising that only natively-sourced wildflower seed mixes are marketed or if imported recommend that they are certified as Blackgrass free.
B. ON A SIMILAR SUBJECT, WE HAVE SEEN A HUGE INCREASE IN THE DEMAND AND USE OF NATIVE TREES. AS SOMEONE INVOLVED IN FARMING, I AM VERY INTERESTED TO GET YOUR PERSPECTIVE ON WHAT A NATIVE TREE IS IN TERMS OF PROVENANCE? IS A HAWTHORN, WHICH HAS BEEN IMPORTED FROM BELGIUM, A NATIVE IRISH TREE?
P. A native tree is one which has been grown from native Irish seed. Ideally we should be sourcing all our trees from native Irish seed, but unfortunately, it seems, this is not always possible. It is clear that such trees need to be at least Irish grown and plant passported as such, this affords some confidence to the plant health status of the material that will be utilised through various schemes.
B. THE HORTICULTURE INDUSTRY FORUM HAS PROVEN TO BE A USUAL VEHICLE FOR BUILDING COLLABORATION BETWEEN GROWERS OF FIELD VEGETABLES, AMENITY AND PROTECTED CROPS, SOFT FRUIT, MUSHROOMS, AND POTATOES, BUT HAS DONE NOTHING TO BUILD COLLABORATION WITH THE WIDER SECTOR. WHAT PLANS DO YOU HAVE TO ADDRESS THIS?
P. I believe the HIF has been an excellent vehicle to progress many of the live issues for the sector as well as laying out a clear vision for its future. As its co-chair, I want to work
with Industry Chair, Brian O'Reilly, to deliver on its priorities, and I also expect the Horticulture Report to provide a clear pathway for the future across all the sectors. It is clear that there are opportunities to improve competitiveness and sustainable production through enhanced grower cooperation and collaboration, and as I said before, my department has been very proactive in encouraging the sector to look at the opportunities
available to Producer Organisations.
B. WHAT DO YOU SEE AS BEING THE MAIN OPPORTUNITIES FOR THE WIDER SECTOR IN THE COMING DECADE?
P. Finally, notwithstanding the clear challenges ahead for the sector, I do believe there are tremendous opportunities ahead for Irish Horticulture. There is an emerging understanding of the contribution horticulture can make in terms of Irish approach to climate matters as well as the renewed focus on locally produced sustainable plants, fruit and vegetables.
As Minister I can help support that development through the ongoing investment via the Commercial Horticulture grant aid scheme and Producer Organisations.
I see huge opportunities for Irish horticulture as a result of various ways and schemes to mitigate climate change. The promotion of locally sourced food and reduction of air miles will increase the demand for Irish food, creating opportunity for horticulture producers. The increase in planting of trees and shrubs as a result of climate mitigation schemes and biodiversity schemes increases opportunities for the amenity trade with particular focus
on the production of locally sourced plant species. ✽