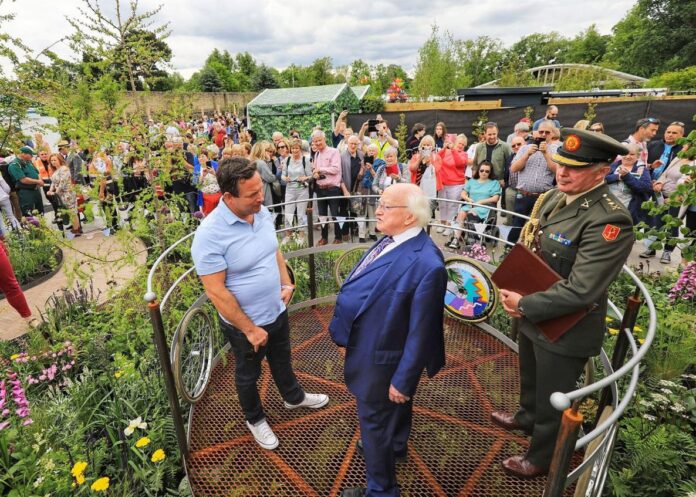 There was so much to see and do at Bord Bia Bloom 2022. Here's a brief recap of Bloom in numbers:
Over 110,000 visitors, including 15,000 children attended the festival.
The prestigious judging panel comprised of 15 Irish and international horticultural experts, who awarded more than 78 awards to show garden designers, amateur postcard garden designers; nurseries and floral artists.
Three new garden designers struck gold for the first time at Bord Bia Bloom.
There were over 1,200 potato plants in the Eat Well Garden.
Seven new products were launched in the Bord Bia Food Village.
Over 10,000 Irish plants were sold in the Quality Mark Plant Village.
This year's show featured 19 show gardens, nine postcard gardens and 17 nursery displays, over 80 food and drink producers and 130 retailers.
Almost 17,000 people availed of Bord Bia's free Shuttle Bus to and from Bord Bia Bloom.
More than 5,000 plants were left for safe keeping in the Plant Créche while their owners explored the festival.
Over 250 retail and foodservice buyers with a combined buying power of €20 billion met with 80-plus Irish food and drink companies at the Bord Bia trade breakfast.
23 children took part in the first 'Learn to Cook with Neven' demonstration at the Quality Kitchen Stage.
A total of 3,800 people worked on site over the five days, including 100 Bord Bia staff volunteers.
It takes 14 days to clear the Bord Bia Bloom site.