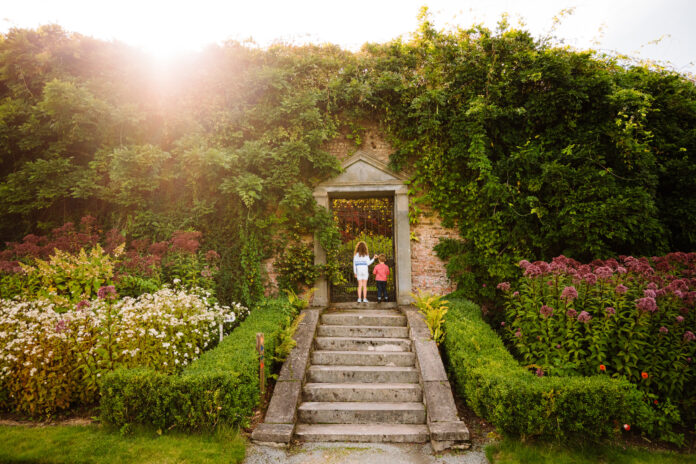 The team at Mount Congreve Gardens are celebrating today as they have received news of award wins from across Ireland and the globe.
On October 10th, the 2023 Georgina Campbell Awards presentation took place in Dublin. These awards are the longest-running Hospitality Awards in Ireland and are highly coveted throughout the industry.
Each year Georgina and her team of fellow food writers and other qualified hospitality professionals travel incognito to every county in Ireland checking that standards in recommended establishments are still up to scratch. The award winners are selected based on the reports and findings of the annual assessment process – all recommended establishments are considered for all relevant awards each year and there is no charge for entry or for winners.
This year Mount Congreve Gardens has been announced as the 2023 Visitor Attraction Winner. Speaking of Mount Congreve Gardens, Georgina says, "Ireland's Visitor Attractions have been moving up to a new level of late, lifting the destination appeal of their regions and not only delighting visitors but also creating a real sense of pride in local communities. Good food has not always been a given, but that is changing. And no better example is to be found than Mount Congreve House and Gardens in Co Waterford. Following a €7m renovation, the legendary property reopened in spring 2023, with The Stables Café, in an atmospheric glass-roofed courtyard, operated by the famed CLIFF team, of Cliff House Hotel in Ardmore and Cliff at Lyons estate in Kildare. Prepare to be delighted by the estate-produced and local food offered, and much else besides."
Tristan Jacob's Joint MD CLIFF and Commercial Director at Mount Congreve Gardens Sara Dolan were on hand to collect the award today. Commenting on the occasion, Sara says, "We are thrilled. This is a wonderful accolade and a really fantastic reward for the hugely hardworking team at Mount Congreve Gardens and The Stables Cafe. We know that the Georgina Campbell Awards are hugely discerning and we are really honoured to be here today amongst the best in class across the country."
In addition, this week Mount Congreve Estate Manager Ray Sinnott received news that Mount Congreve Gardens will be presented with an International Garden Tourism Award 2023 and cited as a Garden of the World Worth Travelling For in 2024 when the awards will be presented in Canada at the beginning of November at the International Garden Tourism Award Gala in Victoria, BC. The awards are decided based on the selections of an expert garden team and jury decision.
Speaking of the award, Ray says, "This is fantastic news. It puts Mount Congreve Gardens on the world gardens stage and I am sure that the whole of Waterford's tourism sector will be celebrating and will benefit from this award win. This award comes just as we are moving into major works in the gardens, our Kitchen Gardens have been transformed over the last 6 months and our glass house restoration works are underway along with much more to come. Mount Congreve Gardens will most certainly be a 'Must Visit' in 2024."
In addition, and yet to be decided are the Chambers Ireland Excellence in Local Government Awards 2023 – the award ceremony takes place in Dublin on November 23rd.
Mount Congreve Gardens has been shortlisted in the Supporting Tourism category. This award seeks to recognise best practice work by local authorities to promote and increase the tourism offerings in their local areas as well as help people appreciate the tourism attraction within their local area.  The result of this investment project is a world-class, purpose-built visitor centre, café and gift shop along with a variety of walking routes which are peppered with creative interpretation bringing the history of the estate to life.
Mount Congreve Gardens and the Stables Cafe are open year-round, and presently from Thursday to Sunday from October to March 2024. For further details and to plan your visit see www.mountcongreve.com.