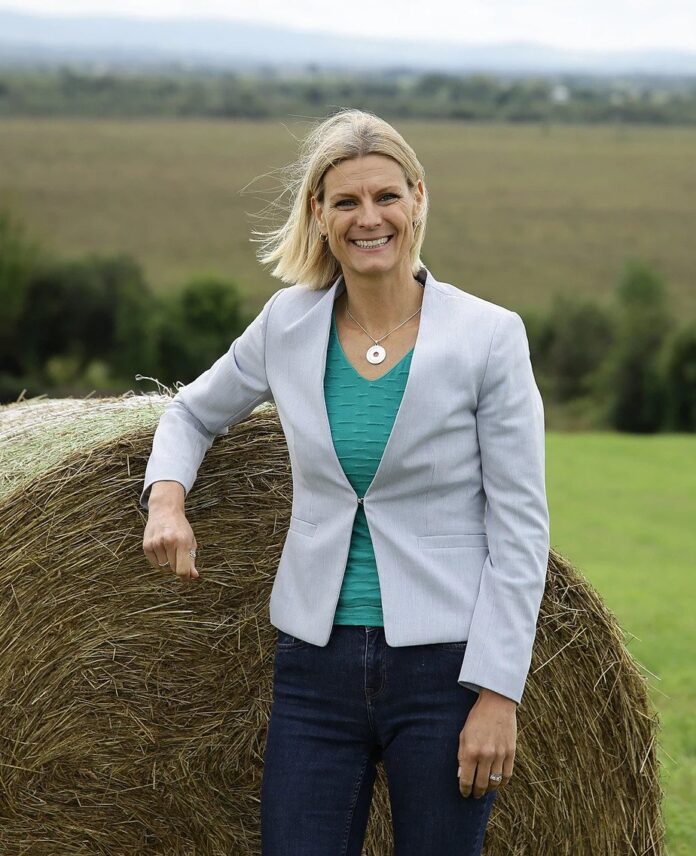 The Minister of State with responsibility for Land Use and Biodiversity, Senator Pippa Hackett, has launched the Kerry Eco-Social Farming European Innovation Partnership (EIP) in Co. Kerry.
The Kerry Eco-Social Farming project was successful under Call 5 of the EIP-AGRI projects which seeks to build links between the promotion of biodiversity and farmers, local communities and the wider public.
Speaking at the launch Minister of State, Pippa Hackett outlined that:
"building on the successes of the Kerry Social Farming initiative, the Kerry Eco-Social Farming EIP incorporates three key elements to increase biodiversity across our rural landscape and within our communities; namely creation, engagement, and monitoring. By integrating these key elements, this project will ensure active engagement with farmers and the wider community. This ultimately will facilitate the continued and enhanced delivery of the ecosystem services we all rely on for healthy lives, including clean water, carbon storage and biodiversity."
The creation of features crucial for biodiversity combined with the creation of detailed biodiversity farm maps during this EIP, will enhance the participating farmer's understanding of biodiversity and highlight farmers' importance as custodians of nature for the wider community.
Speaking at the launch, Minister Hackett expressed her support for the Initiative which has both farmers and biodiversity at its core. She said:
"I am delighted to be here and to provide support for the Kerry Eco-Social Farming EIP. Community engagement and participation are central to this project. Having seen the successes of the Kerry Social Farming initiative, I am excited to have had the opportunity today to speak to service users and host farmers alike and see first-hand what this EIP is delivering both socially and environmentally as it works to further incorporate biodiversity and nature into local communities. I look forward to seeing the outputs of the Initiative which will help the work of my department to improve our management of landscapes in innovative ways while delivering a valuable social service for local communities."