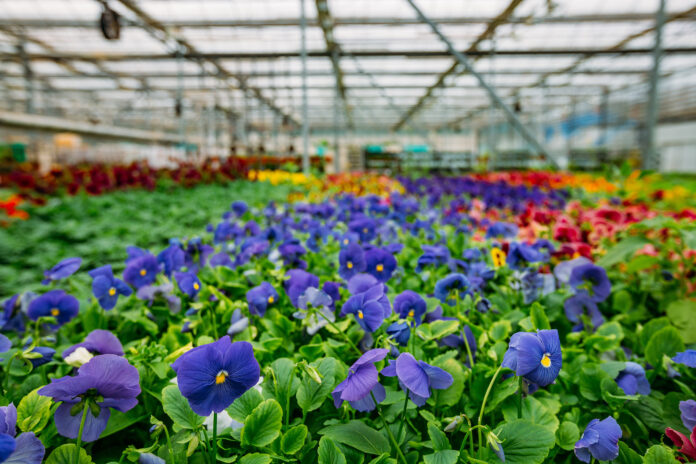 "The environmental impact of horticultural products is under debate," said Mr. Albert Haasnoot, Sustainability Manager for Royal FloraHolland. Albert is the lead commissioner of the EU Product Environment Footprint Category Rules for floriculture (FloriPEFCR), which is currently in development.
"Growers and stakeholders in the floriculture sector are frequently asked questions such as 'how do you deal with water?' and 'how much plastic do you use?'. Reliable insight into the environmental impacts of horticultural products provide great opportunities, such as supporting growers to reduce their impact and mitigate emissions."
Transparency has become increasingly important to retailers and consumers, leading to products being labelled with the details of their environmental impact. However, the data on these labels use different methods to arrive at their final figures. Albert continued: "Comparability is questionable. There is a risk of greenwashing as companies can make claims without substantiation. Companies that make a real effort are not recognised for their work."
This is where the FloriPEFCR comes in. It aims to achieve harmonised rules for calculating the environmental footprint of potted plants and cut flowers within the framework of the European Commission's Product Environmental Footprint. The methodology will help prevent greenwashing by providing an industry standard.
The FloriPEFCR reviews the life cycle of a product and assesses the stages against 16 documented impacts. This produces a map of a product's footprint throughout its lifetime, indicating when and where the hotspots are. Producers can then work on reducing these hotspots. A labelling process for external communication based on the data the FloriPEFCR provides is currently in development.
MPS, a certification scheme based in the Netherlands, is part of the working group for the FloriPEFCR. Area Manager Mr. Arthij van der Veer joined the Conference to present the HortiFootprint Calculator, which is one of the tools used in the FloriPEFCR project.
Arthij explained: "Today, more than ever, we see a lot of questions about the sustainability of our floriculture products. Demand for environmental information is rising."
The HortiFootprint Calculator is a software tool that growers can use to assess their environmental impact and make more sustainable choices. To use the tool, growers input their data and are presented with a dashboard of their results. From there, they can make decisions about how to improve their production. "We are working with growers to take this step-by-step," Arthij commented. "It is a complicated matter, so we need to make it accessible for growers so they can continue to produce beautiful flowers."
AIPH extends its thanks to Biblo, 2023 Suncheonman International Garden Expo, MPS, and Royal FloraHolland for their support of the Horticultural Industry, which was part of the 75th AIPH Annual Congress held in Suncheon, Republic of Korea from 17-21 September 2023.