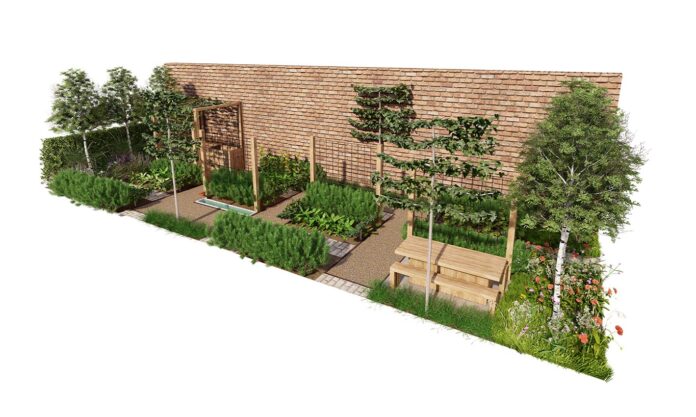 Designed by James Purdy and sponsored by the Department of Agriculture, Food & the Marine, the Organic Edible Garden illustrates how to grow a range of organic vegetable and fruit crops within a linear, urban space.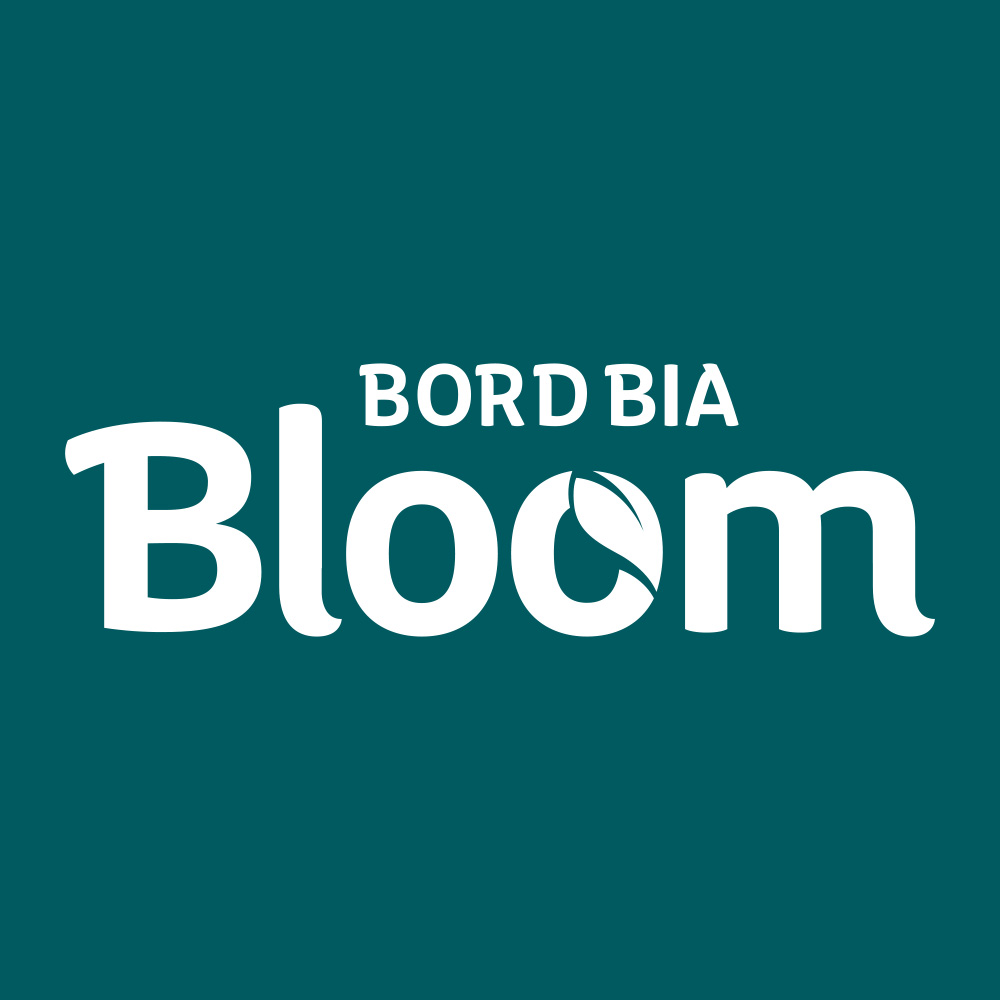 It highlights the need to restore hedgerows, meadows and trees within our landscape and environment. The planting includes a birch tree, edible crab apple espaliers, and a mature hawthorn hedge with low, formal rosemary hedges.
There are a range of gooseberry, redcurrants, blackcurrants, and strawberries throughout the garden, with four edible growing beds consisting of potatoes, peas and beans, brassicas, and root vegetables. Cobble paths are lined with mixed herbs such as yarrow, comfrey, and pilewort.
About the Designer
James Purdy is Founder of JP Architects & Landscape Design, an award-winning practice in Belfast. He has always lived in and had an interest in designing spaces which resonate and engage with the natural environment, garden spaces and built architecture. Creating show gardens at Bord Bia Bloom provides James with the opportunity to explore and develop this interest through bespoke architectural detailing and planting design. He returns to Bloom for a third time in 2022, previously winning gold medals for his Podscape Garden for Glenisk in 2016 and The Healthy Way for Bord Bia and Healthy Ireland in 2019.
Find out more about the Show Gardens to be featured at Bord Bia Bloom here.