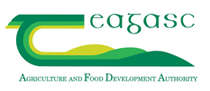 The substantial document – A Green Future: Our 25 Year Plan to Improve the Environment was launched in the last 2 weeks and sets out strategic environmental targets and policy. Of key interest to horticulture is a renewed statement of the requirement to phase out the use of peat in growing media for domestic users by 2020 and by all horticultural industries 2030. The document also sets out key targets for the elimination of plastic waste. Will the EU and UK end up singing from the same hymn sheet?
IPM Essen the world biggest plant trade fair takes place this week with the latest equipment, products and plant innovations on display. Irish exhibitors include; Fitzgerald Nurseries, Kelly's Nursery, Forest Fresh, Westland and Bord Na Móna. Plenty of other Irish growers are heading out also- report to follow next month.
Visit  Europhytes reports to see what pest and disease interceptions are being found in Europe.