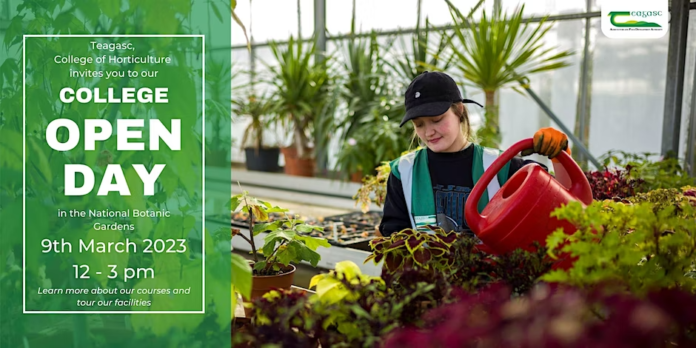 This event is for horticultural students and members of the public thinking about a career in horticulture.
COLLEGE OPEN DAY
Would you like to find out more about horticulture? Join us for a talk on the possibilities of horticultural courses in the Teagasc College of Horticulture in the National Botanic Gardens. John Mulhern, our College Principal, will be joined by staff and students to discuss the various educational pathways in horticultural education and how they are delivered.
If you are interested in all things plant related, the natural environment, sustainability and outdoor life in general, then this is the place to be.
Join us for talks in the auditorium and a tour of our outdoor classroom, the Botanic Gardens and our educational facilities in Ashtown.
WHEN TO MEET:
12 pm, Thursday the 9th of March 2023
WHERE TO MEET:
The auditorium in the Visitor Centre in the National Botanic Gardens.
To book click here.