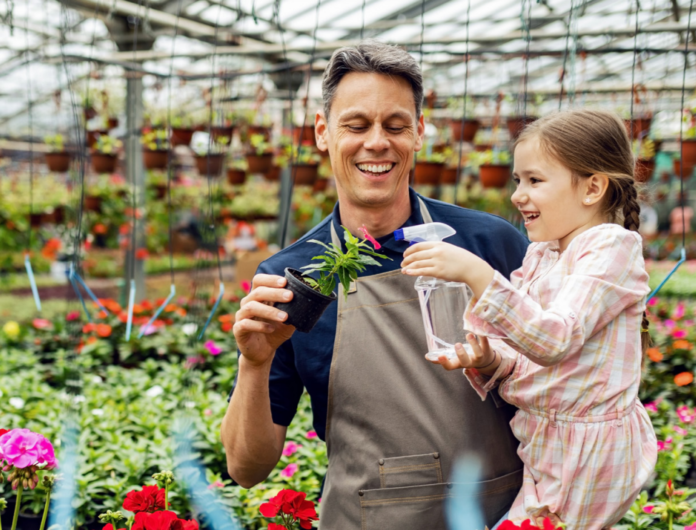 As world leaders prepare to gather in Glasgow for COP26, the Horticultural Trades Association (HTA) is working with its membership to encourage them to take the necessary action to create a more sustainable sector.
Coinciding with the second week of COP26, and in the lead-up to the one-year anniversary of the launch of the HTA Sustainability Roadmap, the association is bringing together key opinion leaders from horticulture and environmental organisations for a roundtable event on  Wednesday 10 November. Representatives from Water Resources South East (WRSE), the Garden Centre Association (GCA), Young People in Horticulture Association (YPHA), Evergreen Garden Care and Allensmore Nurseries will meet to discuss, debate and share insights on sustainability within the horticulture industry, and the opportunities within the roadmap.
A 'one year on' sustainability impact report will also be published in November, setting out the progress the industry has made so far towards the roadmap's goals, and details of what HTA members and stakeholders can expect in 2022.
The HTA is taking a three-pronged approach to provide members with all the help and resources they need and to demonstrate how the horticultural industry can and should be leaders in sustainability.
Practical Guidance: 'How-to' guides, outlining practical tips and information for members on their sustainability journey, have been compiled, with two new guides on water use in garden retail and water use in ornamental production, launched today (Thursday). Over the summer, the HTA published a guide to help garden retailers reduce their carbon footprints.  Sustainability content has also featured in Inside Horticulture magazine, a webinar and the HTA's own Hort Talk podcast.
Lobbying: the HTA has responded to consultations on behalf of its members, providing industry expertise and using data to carefully construct responses on issues including: water companies' plans for drought bans; the Extended Producer Responsibility (EPR) consultation on packaging; Plant Biosecurity Strategy for Great Britain; Defra's consultation on consistency in household recycling collections and Defra's England Trees Action Plan.
Training:  At the start of 2021, the HTA launched its partnership with Planet Mark. This provides members access to expert support in reducing their carbon footprint, to make a tangible difference to both their business and the planet. Two free member-only workshops have been run so far, with a third one planned in November, and members have been signing up to become accredited so they can track their own carbon footprints.
David Denny, HTA's Futures and Sustainability Manager, said: "The progress made for sustainability throughout this year, especially against the backdrop of the pandemic and Brexit, is something HTA members can justifiably feel proud of. Since launching the roadmap and embarking on this journey to empower our membership, so many of our members have shown real leadership in the steps they're taking to make a difference to their businesses and our planet."
Looking towards 2022, the roadmap promises further action by delivering more resources, case studies, data, training and services for members, enabling them to increase their environmental, commercial and social sustainability. The association is encouraging all its members to join the sustainability journey to 2025 and contribute what they can, regardless of the size or type of business.
The latest information and resources on sustainability are available at:  https://hta.org.uk/news-current-issues/sustainability.html