Eliot Barden, Aftercare, Apprenticeship and Training Manager for Majestic Trees, UK, was crowned AIPH Young International Grower of the Year 2023 at IPM Essen, Germany, in January. Here he talks about his determination to make a career in horticulture.
"My biggest inspiration for trees probably arose from spending time at my neighbour's when I was growing up. He had quite a substantial plot of land, and after he retired, he planted an arboretum. I would spend time there, see the young trees develop and even at the age of eight, I was fascinated by this, although I'm not sure if I was a help or hindrance at that point!
I have always wanted to make a career in horticulture, never considering anything else really. I began my education in the subject via a Royal Horticultural Society evening class at 15. However, some of my school teachers were deeply against my plans to pursue a career in horticulture. They thought I should go to university. It was quite a common theme in my generation – the implication was that you couldn't make anything of your life unless you went to university. Despite this negativity, I followed my passion.
Fast forward ten years, and I could not see myself doing anything different. I have had the opportunity to learn and work at the world's foremost botanic garden, Kew, travel around the globe learning about plants and have been able to specialise in semi-mature specimen tree production at Majestic Trees.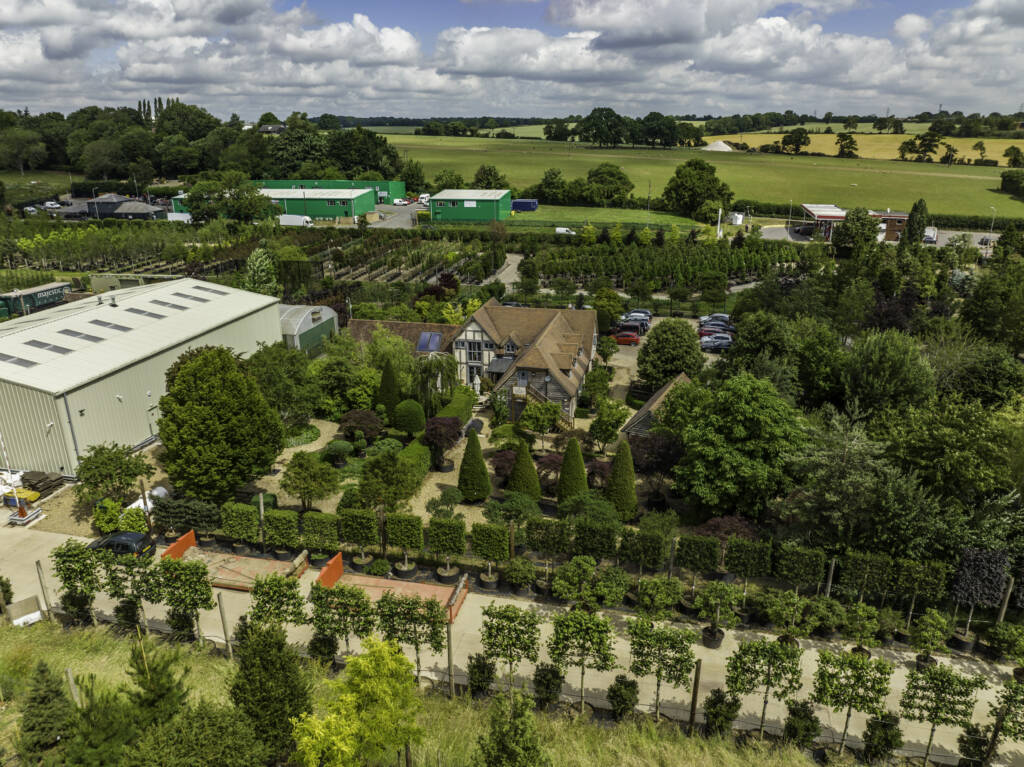 Having started out on the nursery at Majestic, I took on managing Aftercare, Apprenticeships and company training, I'm now a member of the senior management team, and together we are continually looking for ways to drive the company forward through innovation. My next ambition is to learn the purchasing side of the business, which is very important – we literally hand-select almost every tree we buy to ensure that we only grow trees of the highest quality.
My genuine passion, though, is getting young people involved in the industry. I am determined to fight to raise the profile for horticulture proving that it can be a highly skilled, highly paid, well-thought-of profession that school leavers seriously consider, just as I did. We set up an Apprenticeship at Majestic Trees, where I built the course content linking it to our Apprentice's RHS qualification, which they study at college one day per week. Only by nurturing and developing people do I see it possible to achieve the very best quality product in the future, something at Majestic Trees we pride ourselves on.
I do feel that Horticulture is in an era of large-scale change socially, politically, and environmentally. Some countries are at the forefront of change for the better, and others are way behind. I see several severe threats to global ornamental horticulture, such as the peat debate, which, while not insurmountable, must be addressed with a logical, joined-up approach. Government, businesses, trade organisations and all relevant stakeholders must be consulted and willing to cooperate. The knowledge is out there, and viable solutions exist, but piecing the puzzle together will take much work and will only be possible if all voices are not only heard but listened to."