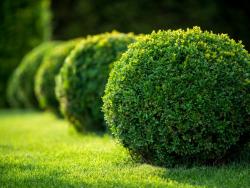 The Estate in East Clare comprises of 400 acres of which approximately 6 acres are maintained. You will be reporting directly to the Estate Manager.
Role :
To manage the day-to-day, year-round maintenance of the gardens & surrounding areas
To manage the continuing development of the gardens working closely with the Estate Manager
To supply the kitchen regular produce and production of cut flowers. This includes propagation, vegetable and flower production and greenhouse management
To maintain records for garden, machinery, and health and safety
To practice sustainable gardening methods
A commitment to wildlife-friendly and sustainable garden practices is essential
Requirements:
A recognised horticultural qualification and at least 5 years experience in a similar role
An accredited chainsaw training course would be ideal, candidates without certificates will be considered if they can demonstrate appropriate knowledge, risk assessments etc.
A basic spraying course is required, candidates will have good knowledge of working with chemicals & be aware of the risk procedures
A general knowledge of soil types due to different areas that require different maintenance and fertiliser rates etc.
The ideal candidate will be comfortable in operating & maintaining a tractor & ATV
Excellent plant knowledge and gardening skills
In-depth plant and vegetable knowledge
You must be physically fit, hard-working and have the desire to achieve high standards at all time
Good communication skills, attention to detail, a keen eye for design and flexible approach to non-gardening duties on occasion
Salary:
The salary and package for this full-time position (5 days per week Mon – Fri) is dependent on experience and qualifications and would suit a person with ambition and drive.
Tickets Required/Preferred
Chainsaw Operations
Handling and Distribution of Pesticides
To apply for job click here.