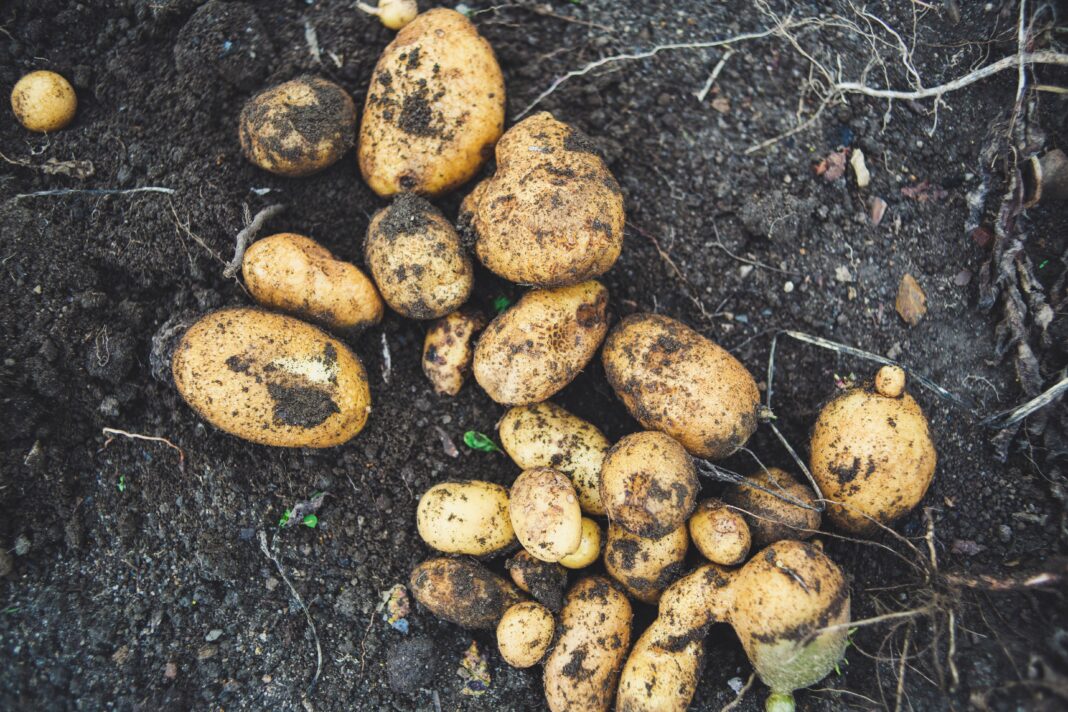 Lorcan Bourke

of Bord Bia provides an update on the EU funded campaign to promote Ireland's most popular carbohydrate.
---
Potatoes remain Ireland's most popular main meal carbohydrate and are a deeply loved traditional food. However, with so many alternative foods now available in the marketplace, potatoes must 'fight their own corner' to keep consumers coming back for more.
In 2014, supported by the entire potato industry and the Department of Agriculture, Food and the Marine, Bord Bia successfully secured funding from the EU to put in place the potato promotional campaign 'Potatoes, More Than a Bit of the Side', which was launched in July 2015 and ran up until July 2018. This promoted potatoes as a healthy, versatile, convenient and exciting food. The fresh potato market had stabilised and recovered after decades of lost market share, increasing the purchase volume of potatoes by +30% within 3 years.
Potato promotional activity in Ireland is guided by the (Irish) Potato Promotions Group, including representatives of the IFA, IPF and Bord Bia. After the success of the first campaign, industry partners applied to the EU for a follow-up campaign targeting Millennials (18–34 year-olds), to ensure potatoes became a staple for the younger generation.
In 2019, Bord Bia, CNIPT (France), VLAM (Belgium) and Europatat (the European Potato Trade Association) were awarded funding towards a campaign under the title "Potatoes: Prepare to be Surprised", running from January 2020 to December 2022. The idea was to position potatoes firmly in the minds and lifestyles of Millennials as a versatile, healthy and convenient food, embedding it into their culture. 300 campaign recipes are featured on our website www.potato.ie, which is a central element of the campaign. We chose Instagram as our prime social channel to engage with our audience, as well as Facebook, YouTube and Pinterest.
The Irish Effie Awards is run by the Institute of Advertising Practitioners in Ireland (IAPI) and is given for effectiveness in marketing and advertising. The award recognises any and all forms of marketing that contribute to a brand's success. In September 2021, the "Potatoes: Prepare to be Surprised" campaign won a Bronze Effie Award in the Public Service, Government and Utilities category. Being recognised by the Effie Awards is a huge achievement, proving the efficacy of the campaign.
As we are now halfway through this Millennial campaign, its success is evident and investment has proven to be incredibly beneficial for all involved. We look forward to continuing this journey together as we show new generations the versatility, easiness and health benefits of the potato through our highly impactful work.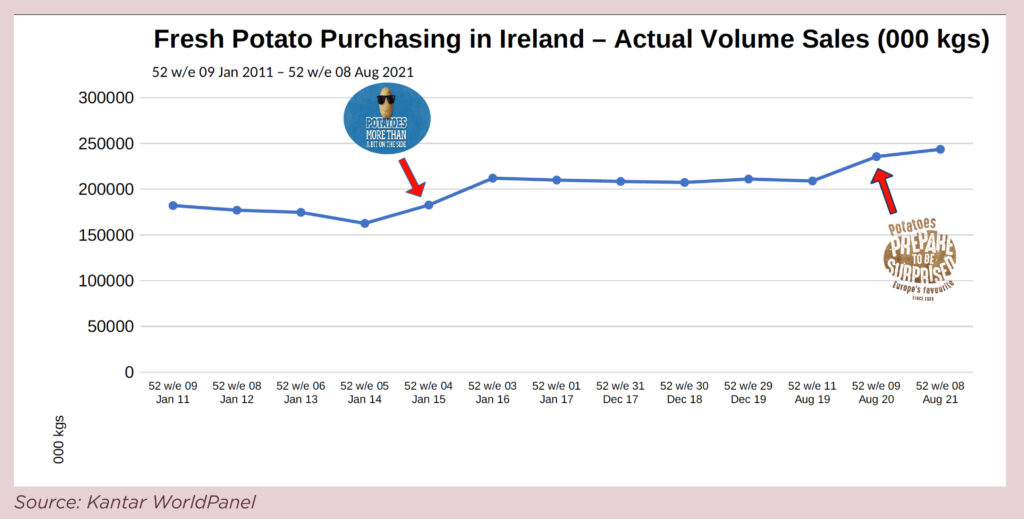 The 'Potatoes: More than a Bit on the Side' campaign achieved a retail volume growth of +30% across the three year period.

In the first year of the potato millennial campaign 'Potatoes Prepare to be Surprised' a volume growth of +33% was recorded amongst millennials.

Following almost two decades of continuous decline, fresh potato market sales in Ireland have recorded steady market growth following these two 'back to back' promotional campaigns since 2015.
CAMPAIGN SUCCESS
Twice yearly, after key activations, the campaign is tested with millennials to see if it is effective. These are the results.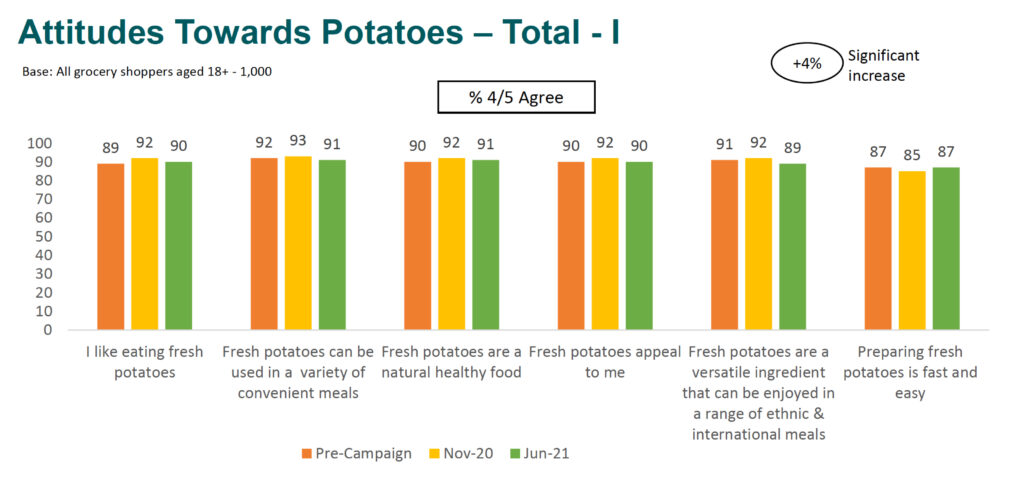 Positively; all attitudes remain in line with the previous wave towards potatoes, with the highest agreement that fresh potatoes are a natural, healthy food and that fresh potatoes can be used in a wide variety of meals.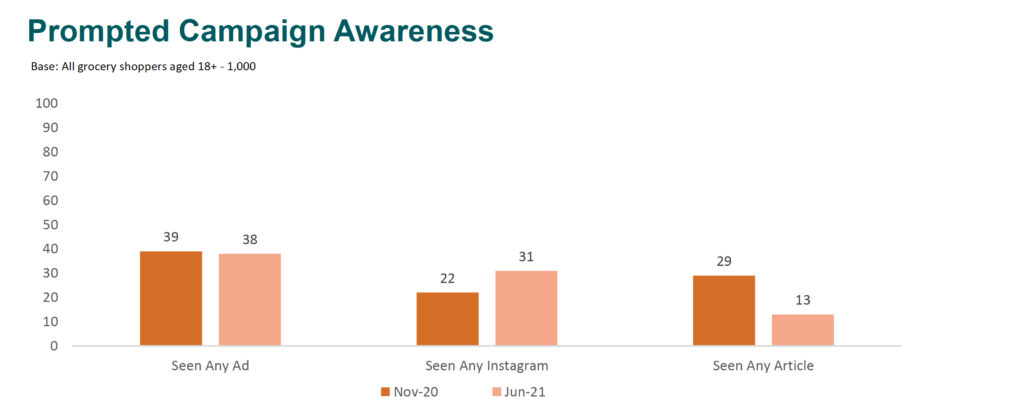 Increased Awareness of Campaign: Over half of millennials claim to have seen any part of the campaign – positively highlighting the reach of the campaign. Instagram is undoubtedly the best avenue to reach this target, with just under half of millennials aware of the campaign through this channel.
Increased Website Traffic: Versus the previous wave there is a higher proportion of millennials (30%) claiming to visit the website – of this, 15% claim to have visited as a result of the campaign – a clear indication millennials were engaged in the campaign enough to visit the website.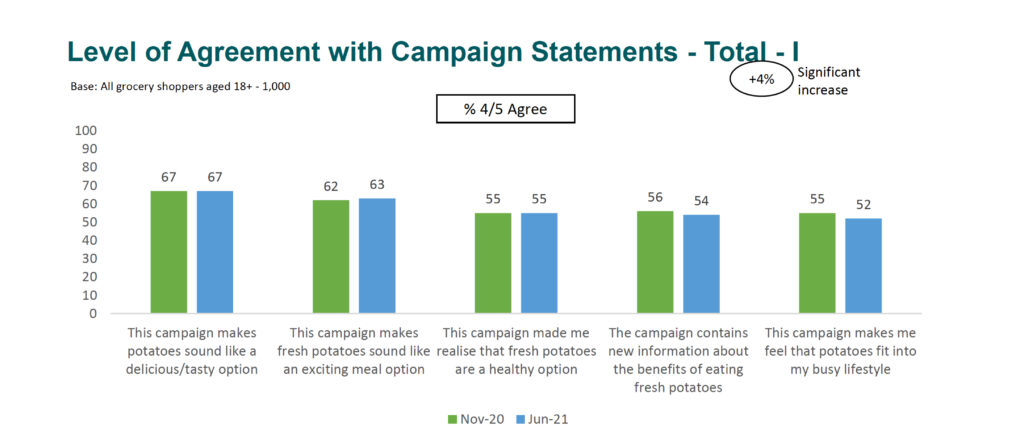 Campaign has resonated with millennials and impacted behaviour: Agreement amongst millennials significantly higher across all campaign statements, including intention to cook recipes from campaign (+9% vs Nov). The campaign has driven increased awareness of potatoes. The campaign has clearly reached the target (millennials) and prompted an interest in using potatoes to cook with at home.
A +4% increase was achieved for all the above measures of behaviour which indicates significant behavioural change.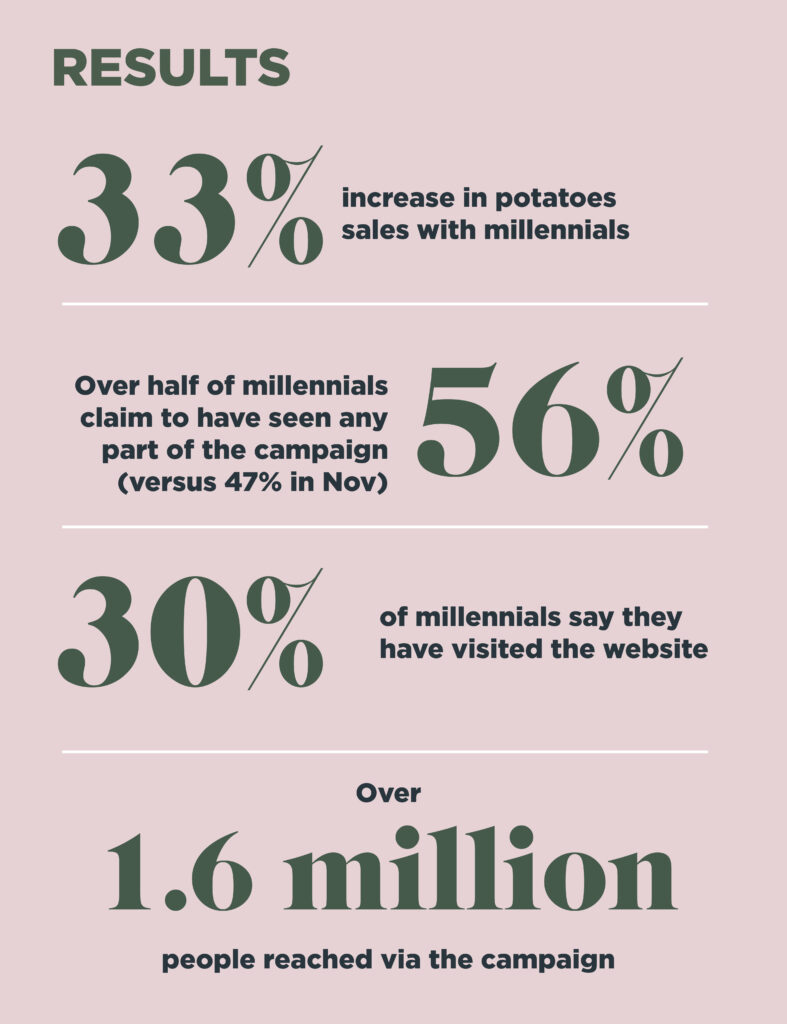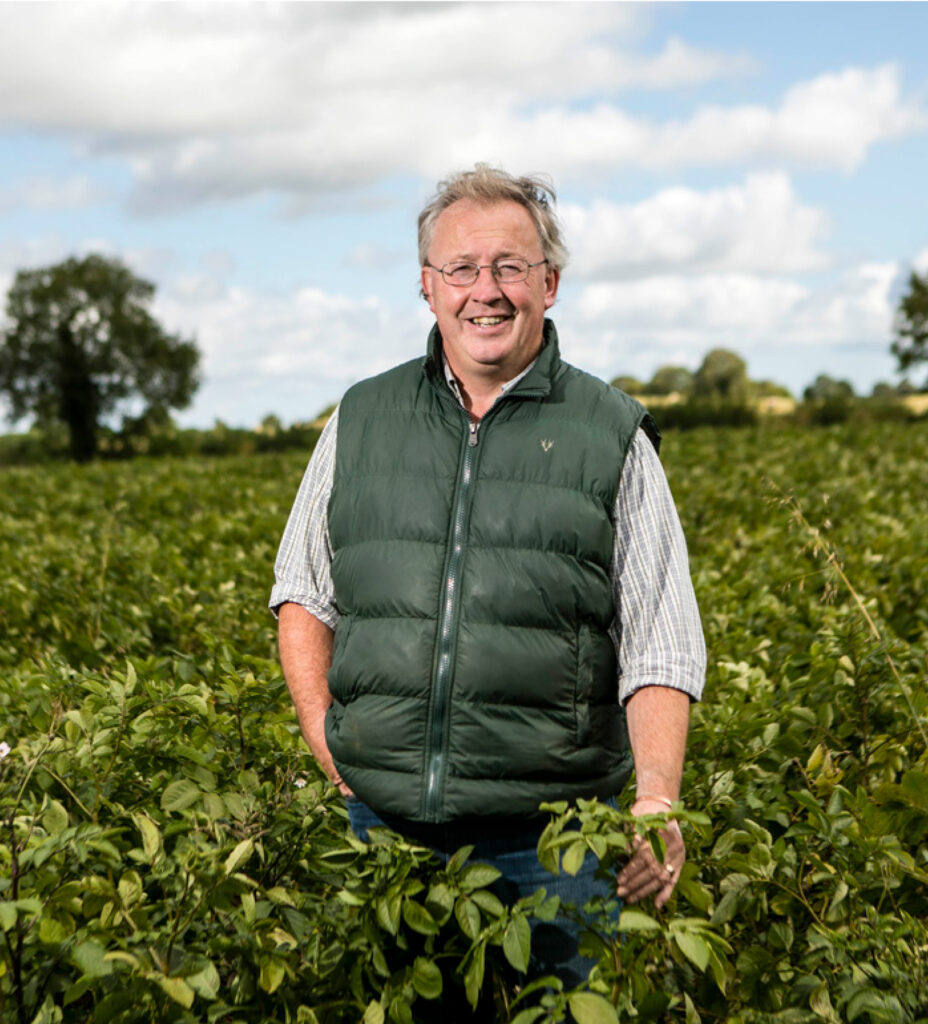 Lorcan Bourke is a business analyst with Bord Bia. If you have any questions or comments on the content of this feature you can contact him at lorcan.bourke@bordbia.ie