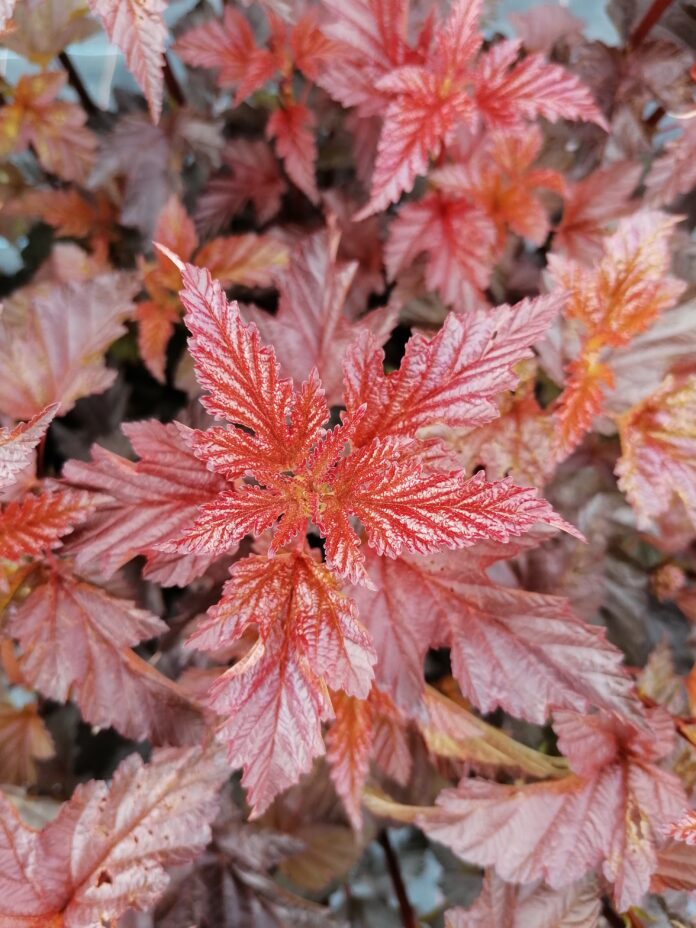 Dónall Flanagan

and

Paul Fitters

of Teagasc provide an update on the results of the Physocarpus quality trials in Kildalton College and announce the worthy winners. 
---
Over the last few years, twenty-eight varieties of Physocarpus were assessed between planting in 2017 and the autumn of 2021. The same range was planted in six other European countries. This allowed us to observe the impacts of local climate on the varieties.
Physocarpus opulifolius, common name Ninebark, are mostly understated deciduous, hardy, woody plants. Physocarpus opulifolius can grow to 3m, but most varieties are less than 2m, with a few ground cover options. 'Diabolo' is one of the most popular varieties and has been available since the '90s. The plant breeders' rights (PBR) lapsed in 2017, making it a more affordable plant. In recent years, breeding has delivered a range of dark purple, red, and golden foliage selections. Most of the breeding has come from its native America and the Czech Republic, in addition to the Netherlands.
The trial consisted of three plants of each variety being planted in early 2017 at 2m spacings. The site, at Kildalton College in south Kilkenny, was south-facing, soil pH was about 6.5, and it received a top dressing of 7-6-17 before planting. Irrigation was applied during establishment only. Weed control fabric was used from 2018. Assessments were carried out a number of times per year between 2017 and 2021. Each plant was assessed for overall quality under the headings of flowers, foliage, shape, pest, and disease. One plant was pruned back each year to demonstrate the standard landscape management of the plants. Several judges helped to assess the plants to give a broader opinion. 
THE RESULTS 
Overall the plants fared very well. They didn't suffer any losses in the significant snow and cold weather of 2018. Also, there were no losses during the droughts experienced in the summers of 2018 and 2020. Three varieties were seen as being of superior quality and received 3 stars. The 'winners' were: P. opulifolius 'Minall2' (All Black), 'Schuch' and 'Tuilad' (Lady In Red). 
'Minall2#' (All Black): Is a superb small shrub, growing to about 0.8m by 0.8m. It has dark red-purple leaves. The small white flower appears in early summer and is followed by small red berries. PBR applies.
'Schuch': Is more vigorous, growing to 2m at maturity. It has vibrant red foliage with white flower clusters that fade to pink in early summer. The plant was bred by Pavel Schuch in the Czech Republic and he has bred other quality plants such as 'Little Angel'. 
'Tuilad' (Lady In Red): Has bright red foliage and is covered in tiny pink flowers in late spring. It forms a dense and compact shrub, growing to 1m. It has been available since 2007 but has stood the test of time. PBR applies.
An additional 12 plants received a 2 stars or good rating:
P. capitatus

'Tilden Park'

P. opulifolius

'Andre'

P. opulifolius

'Diabolo'

P. opulifolius

'Donna May' (Little Devil)

P. opulifolius

'Hoogi021' (Little Joker)

P. opulifolius

'Minbla3' (Black Light)

P. opulifolius

'Mindia' (Diable D'or / Coppertina)

P. opulifolius

'Perspectiva'

P. opulifolius

'Podaras 1' (Burgundy Candy)

P. opulifolius

'Podaras 3' (Lemon Candy)

P. opulifolius

'Seward' (Summer Wine)

P. opulifolius

'Zdechovice'
The remainder were seen as unexceptional, or of not as good quality as the current trade range. 
The trial demonstrated that the plants are of merit and have particular uses in a garden or landscape environment. They showed seasonal interest with good flower colour, excellent autumn foliage, and some interesting berries. The plants need little attention, with an annual trimming being helpful to keep the plants to the desired size. There is, without doubt, an opportunity to increase awareness and demand for some of these plants. It has been interesting to observe that there were more positive results from other countries, suggesting higher summer temperatures suit the plants. There were some examples of poor results in Ireland, but success in other countries in the trial. In particular, P. opulifolius 'Jefam' (Amber Jubilee) and P. opulifolius 'Jonight' (Midnight). P. opulifolius 'Hoogi016' (Little Angel) scored very well in all other trial sites but was not one of the varieties tested in Ireland. 
There have been a number of varieties launched since the trial was started. Of note are 'Little Angel', 'Little Joker', 'Little Lena', and 'Magic Ball'. The latest additions introduced to the market in 2021 include: 'Panther', 'Purple Horizon', and 'Sweet Dreams'. It will be interesting to see how these compare to the well-tested varieties.
Dónall Flanagan is a nursery stock/ ornamentals specialised Advisor working with the Teagasc Horticulture Development Department in Ashtown. He has been working with Teagasc since 2007 and in his current role since 2016. Contact: Dónall Flanagan, Teagasc, Ashtown Food Research Centre. Mobile: 087 703 5823. Tel: 076 111 402. Email: donall.flanagan@teagasc.ie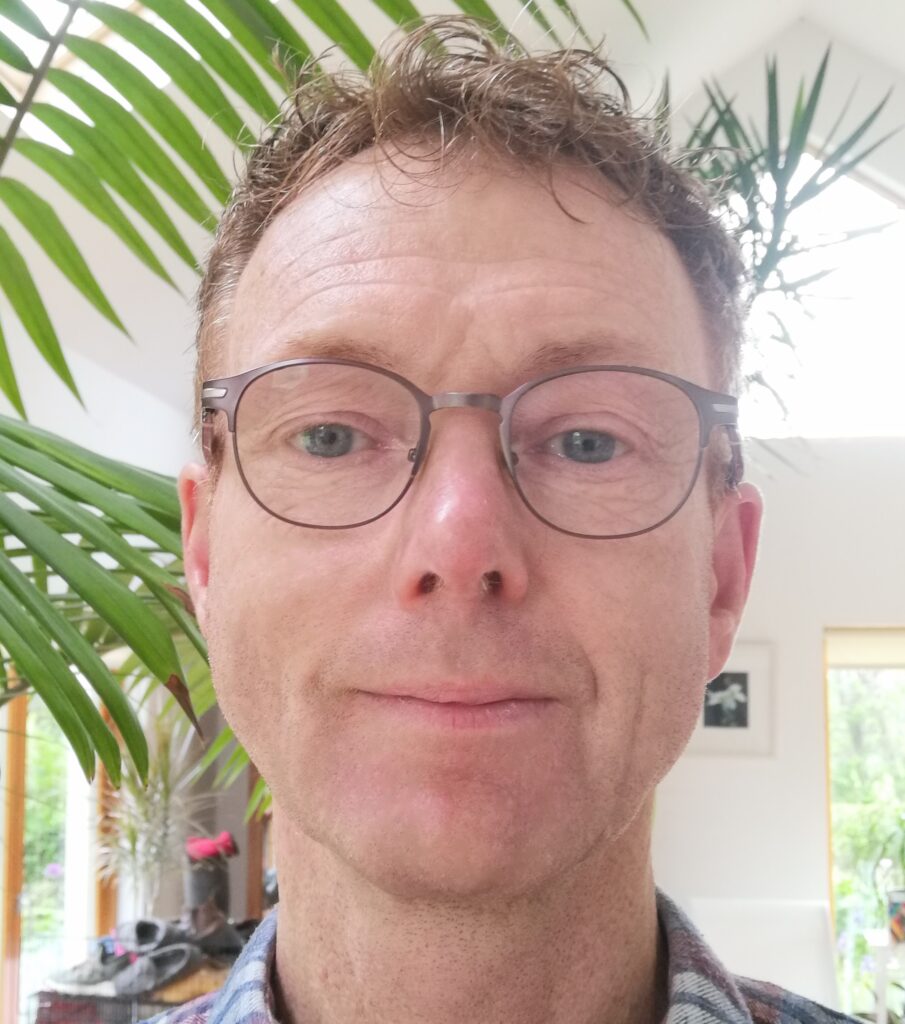 Paul Fitters is a lecturer in the Teagasc, College of Amenity Horticulture in the National Botanic Gardens. He is a member of the Eurotrial group and coordinator of the trials in Ireland.