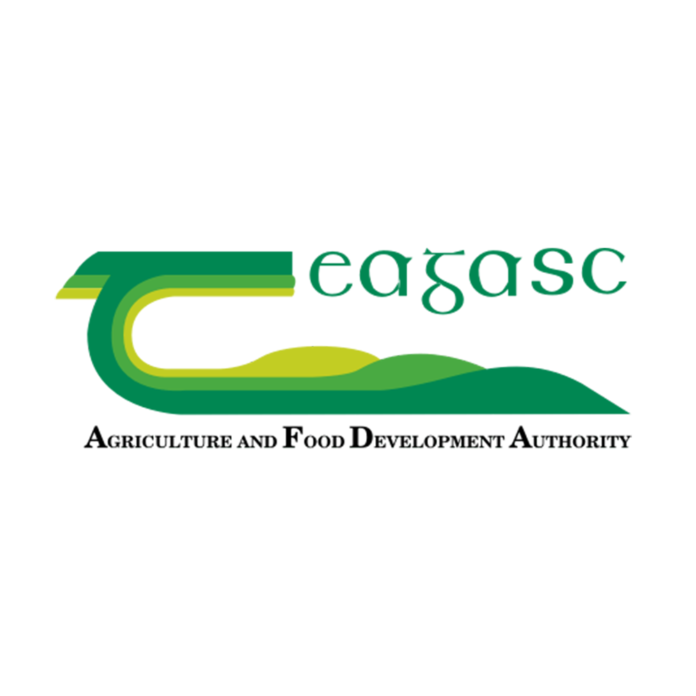 BEYOND PEAT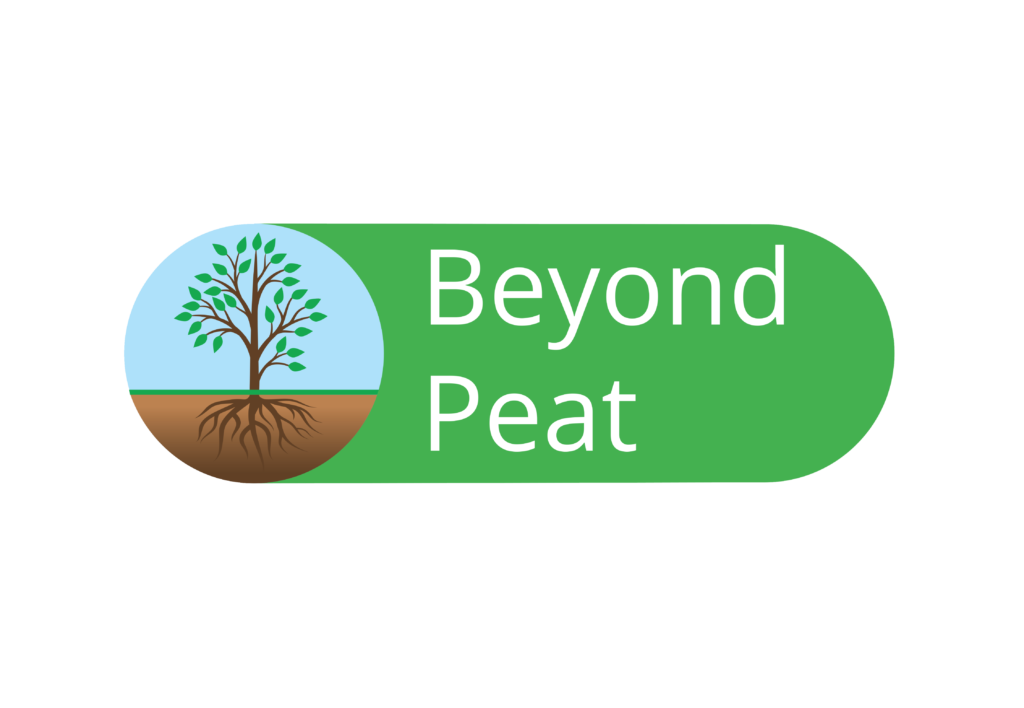 The recently published report of The Working Group on the Use of Peat Moss in the Horticultural Industry recommended more research into peat alternatives. A new 5-year project to help address this deficit has recently commenced. Called 'Beyond Peat' and funded by the Department of Agriculture, Food and the Marine, it will see the Teagasc Horticulture Department lead a collaboration between several universities in Ireland, and the AFBI in Northern Ireland, to assess current growth media alternatives from an agronomic, economic and environmental perspective. This will be accomplished through the use of demonstration studies and Life Cycle Assessment tools. It is also recognised that new approaches to developing growth media need to be researched. Of particular interest is the utilisation of wastes as primary materials in new processes and technologies, such as pyrolysis or hydrothermal, or indeed, their uses as primary sources of biopolymers for the manufacture of materials to grow plants and fungi.
The project will focus on several crops and production approaches, including the key areas of mushroom production, vegetable modules, and nursery stock. Updates on the project can regularly be found on Twitter @BeyondPeat. For additional queries, please contact the Project Coordinator, Dr. Michael Gaffney (Michael.Gaffney@Teagasc.ie). ✽
TEAGASC HORTICULTURE WEBINARS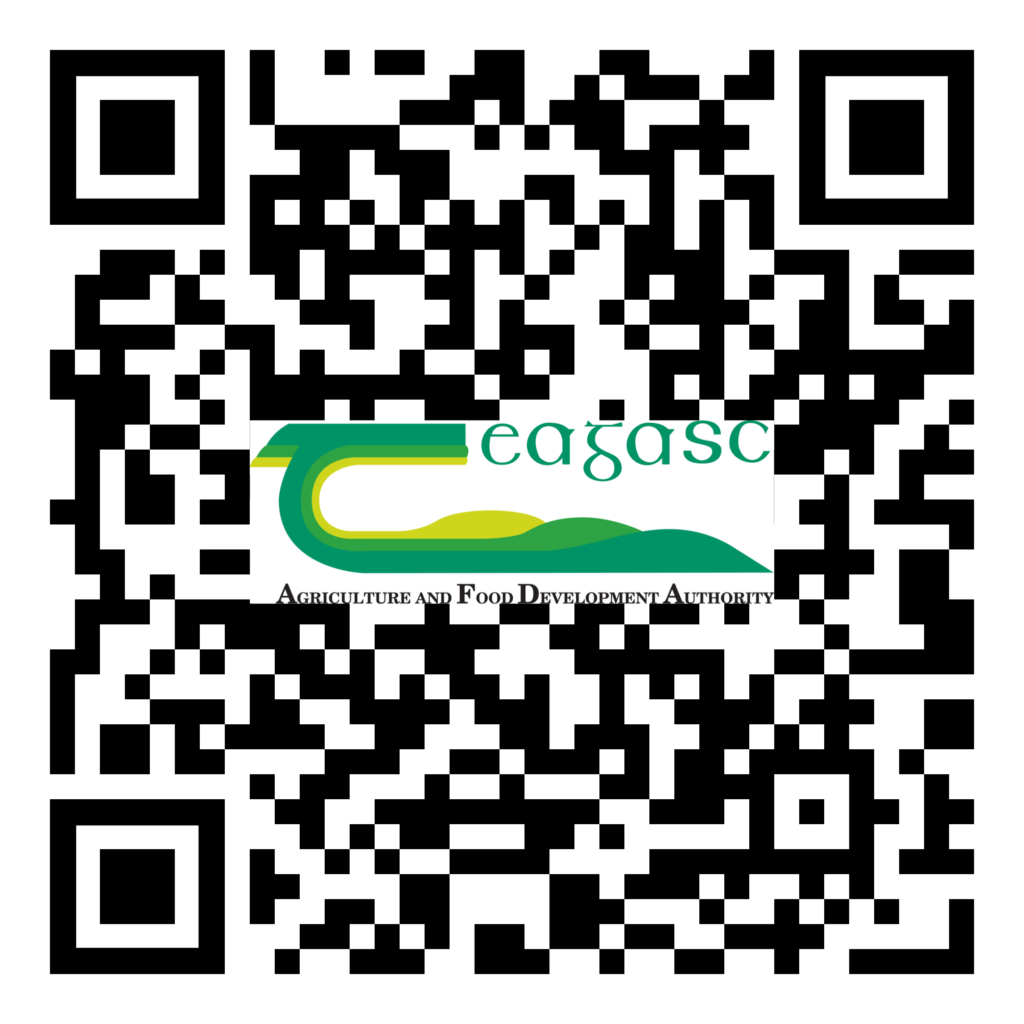 The Teagasc Horticultural Development Department hosted two webinars in December during their 2021/2022 Winter Vegetable Webinar Series. On December 2, we were joined by Dr. Erika Wedgewood, a Plant Pathologist from ADAS in the UK, and John Johnson, Technical Sales Manager in the seed company Enza Zaden, to discuss Downy Mildew and Fusarium Wilt control in protected lettuce production. Both Erika and John provided updates on the diseases in addition to advising on the practical, integrated pest management controls that growers can implement. On December 7, we were joined by Howard Hinds of Root Crop Consultancy Ltd. and Dr. Michael Gaffney of the HDD in Teagasc. Howard discussed an integrated pest management approach to controlling virus disease issues in carrots and parsnips, while also referencing some particularly interesting research on aphid control using dye treatments that are taking place in the UK. Michael gave us a summary of the recently completed Best4Soil project, involving 20 European countries. The project compiled knowledge on soil management practices and focuses on maintaining soil health primarily from a pest and disease perspective. Factsheets, videos, decision support tools, and other outputs from the project are available on the Best4Soil website. The recording of these webinars and all other recordings are available to view on our website. ✽
RESEARCH SUPPORTING EUCALYPTUS FOR CUT-FOLIAGE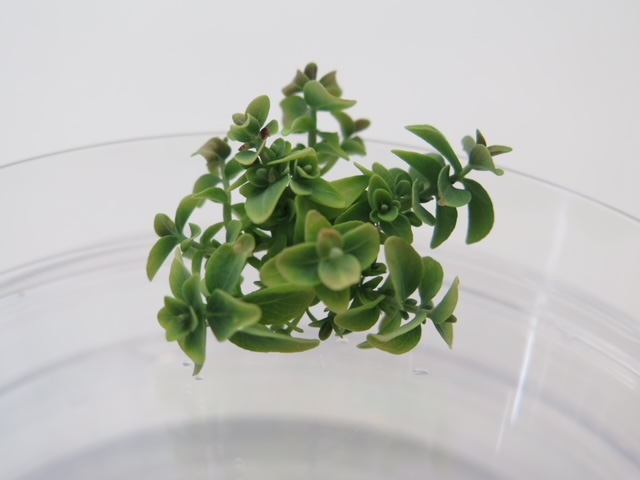 Researchers at Teagasc have been looking at ways to improve the quality of Eucalyptus trees grown specifically for the cut-foliage sector. In seed-grown plantations, there can be considerable variation from tree to tree, but high-quality individuals with exceptional characteristics can occur. It would be very useful to propagate from these 'elite individuals,' but most Eucalyptus species are difficult to propagate vegetatively, with very little rooting success. As a potential alternative, Dr. Farhana Afroze developed a micropropagation technique that successfully micropropagated hundreds of identical young Eucalyptus plantlets from seedlings. 
The technique is more challenging with cuttings from older trees, which lose the ability to form roots as they mature. Nonetheless, key stakeholders in the cut foliage sector have expressed interest in pursuing this line of experimentation in the hope that a bank of elite trees can be established that will enhance the efficiency of Eucalyptus foliage production. A more detailed account of this work is available in the TResearch 2022 Spring issue (https://www.teagasc.ie/ publications/tresearch). Funded by DAFM Research Fund (New Leaves; 15/S/759). Contact helen.grogan@teagasc.ie; andy.whelton@teagasc.ie ✽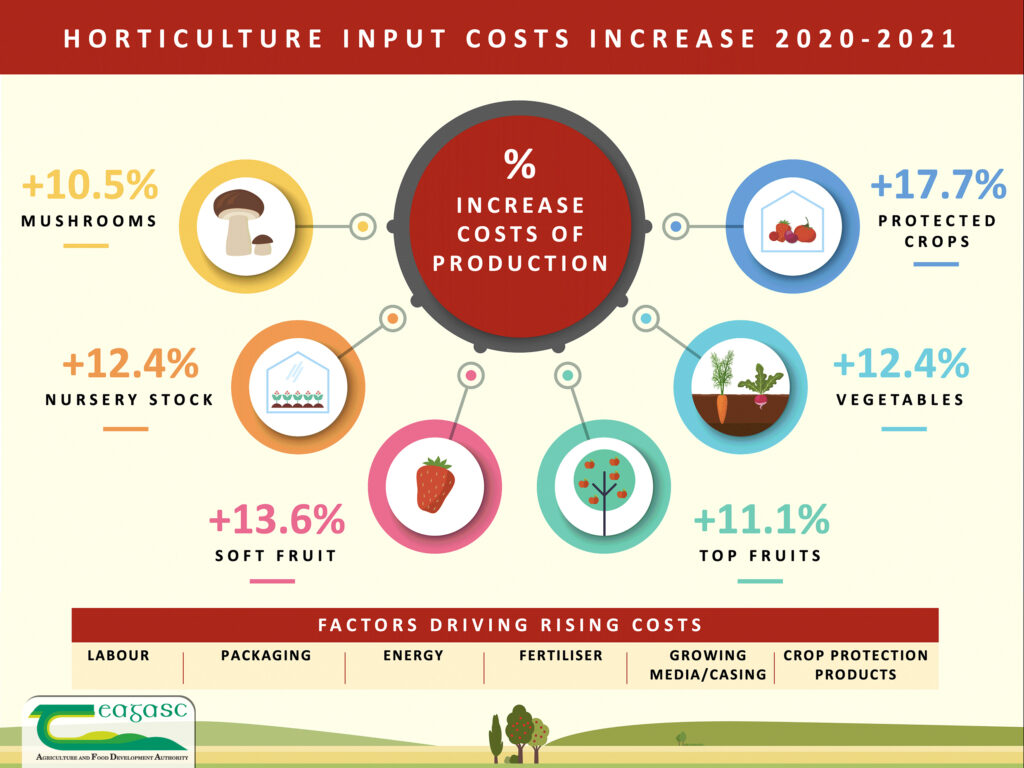 TEAGASC HIGHLIGHT IMPACTS OF INCREASING INPUT COST
In the last year, growers have seen unparalleled increases in the costs of key inputs to the Irish Horticulture sector. Considerable volatility remains, as primary producers try to plan ahead for business in 2022 and manage cash flows. In an environment where cost planning is difficult, the risk is increasing significantly for primary producers.
The Teagasc Horticulture Development Department recently assessed the key input costs that have seen the biggest increases, through gathered and validated data, sourced from a range of businesses and trade suppliers. The key objective of this report is to surface facts about specific inputs cost increases, to apportion the relative importance of input costs to the different sectors of horticulture production, and arrive at average increases in costs of production in each sector for 2021 and the season ahead.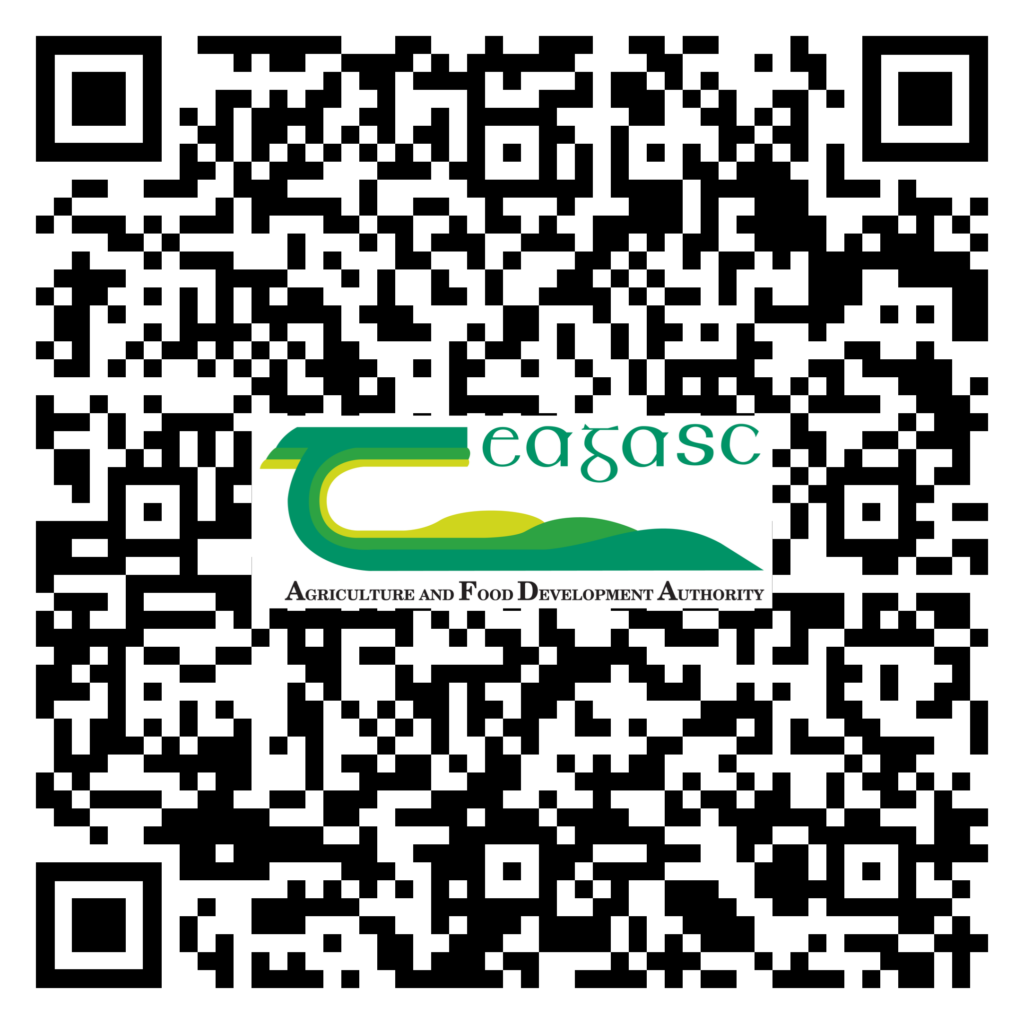 The report identified the current and potential impacts of very high input costs for primary producers for the 2022 season. Dermot Callaghan, Head of the Teagasc Horticulture Development Department said, "Given that growers' costs increased substantially during 2021, producers are potentially facing significant decreases in margins. In some cases, input cost increases will exceed grower margins. Some growers are considering cutting back on production for 2022 in order to manage their cash flow or to minimise their exposure to high costs. Where a three-fold increase in energy costs persists for 2022, it is likely to lead to a significant reduction and/or cessation of both early and late production."The full report can be seen on the Teagasc website. ✽
RESEARCH SHOWS PARTIAL SUBSTITUTION OF CHEMICAL FERTILISERS WITH MANURE OPTIMISES NUTRITION IN VEGETABLE PRODUCTION
Teagasc Environmental Research Centre, in Johnstown Castle, recently published work from their collaboration with Beijing College of Resources and Environmental Sciences and China Agricultural University. They researched substituting long-term chemical fertilisation with mixed chemical and manure fertilisation, while observing its effect on soil phosphorus. The research team conducted an eightyear field study in alkaline soil near Beijing across a range of vegetables, including cabbage, fennel, pepper, tomato, aubergine, and radish.
Treatments included 'no fertilisation', 'chemical fertilisation' (100%), 'partial manure' (40% manure with 60% chemical fertilisation), and 'total manure' (100%). Multiple phosphorus characterisation methods were conducted to examine phosphorus pools and stability across the treatments.
This research concluded that partial substitution (40%) of chemical fertiliser with manure leads to a reduced risk of phosphorus leaching and an optimal level of nutrients for vegetable production in alkaline soils. The full paper was published in Archives Agronomy and Soil Science.
Shuo Chen, Jiayi Jiang, Lulu Wei, Jilin Lei, Owen Fenton, Karen Daly & Qing Chen (2021): 'Partial substitution of chemical fertilisers with manure alters soil phosphorus fractions and optimises vegetable production in alkaline soil,' Archives of Agronomy and Soil Science. www.bit.ly/PSCF-Veg. ✽
TRESEARCH – HORTICULTURE IN FOCUS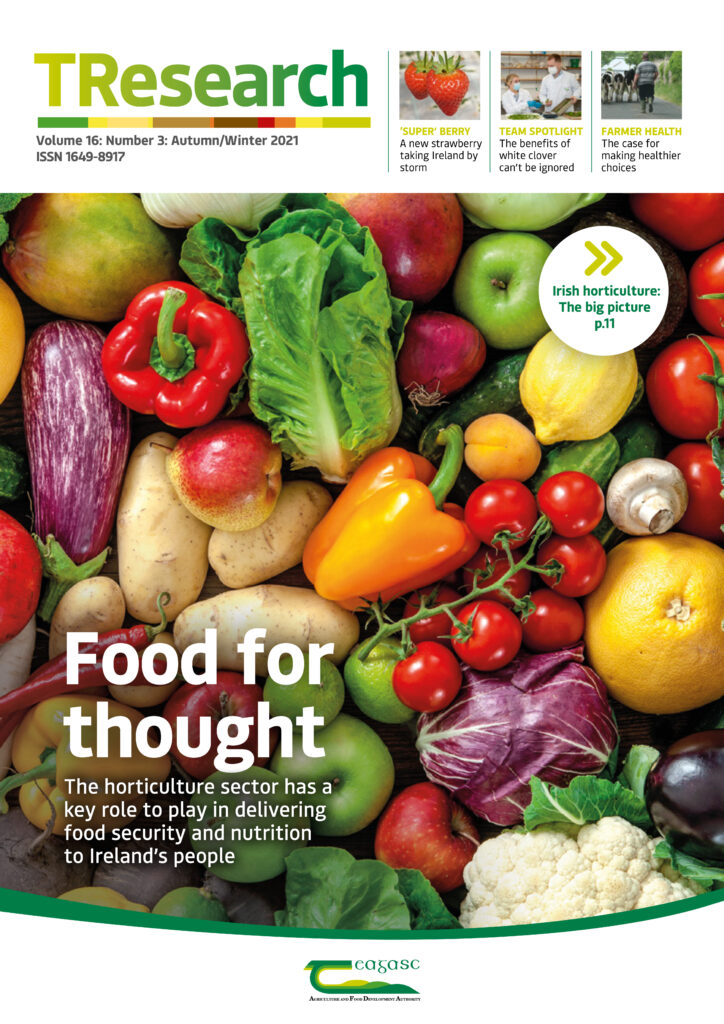 To conclude The International Year of Fruit and Vegetables, Teagasc's popular research publication, TResearch, recently published a horticulture-focused edition. Dermot Callaghan, head of the Teagasc Horticulture Development Department discusses key impacts of policies on the sector and the prospects on offer. Food vision 2030 has set a central strategy that "Ireland should become an international leader in sustainable food systems over the next decade." Sustainable food systems deliver food security and nutrition to all people in a way that doesn't compromise economic, social, and environmental bases for future generations. Follow the link below to read the full article.
ADDITIONAL FEATURED ITEMS INCLUDE:
'Unearthing the value of Irish fruit and vegetables'
– Policies reflecting the link between food and health present opportunities for the Irish horticulture sector to generate both economic and societal benefits.
'Going green' – Addressing challenges to sustainability in Irish horticulture.

'The new 'super' berry' – Malling Centenary, the new variety of strawberry.

'Soil management matters' – Benefits for pest and disease control.

✽
NEW GENERAL EMPLOYMENT PERMIT FOR HORTICULTURE OPERATIVES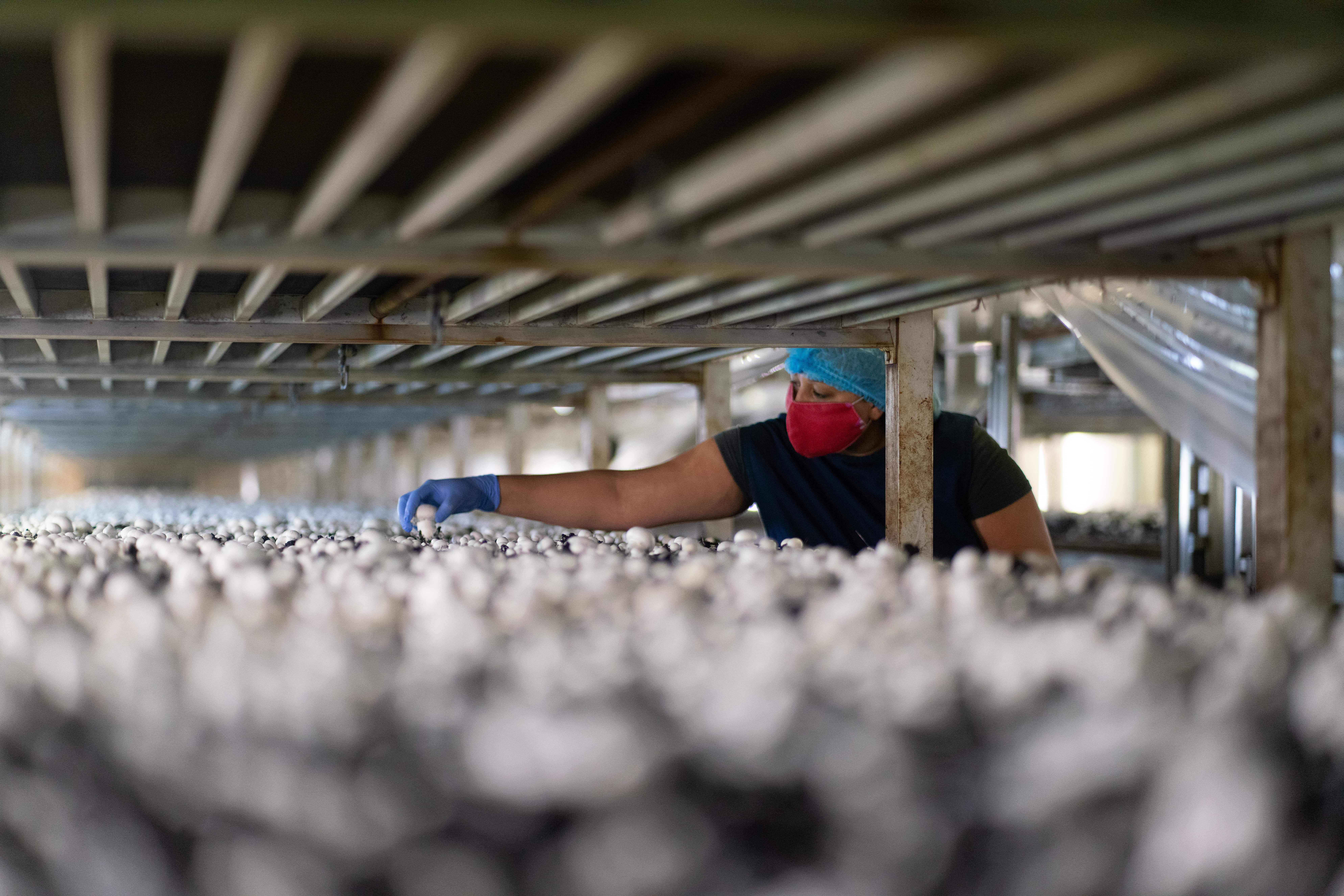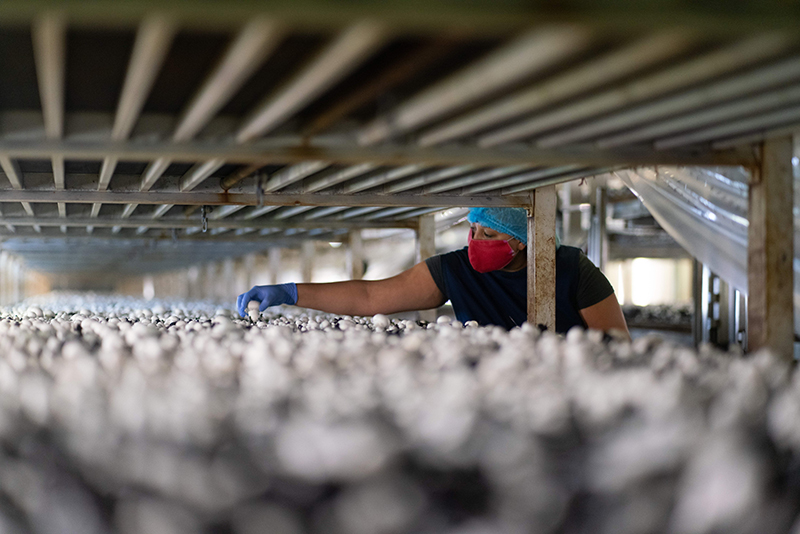 Over the past 2 years, the Irish Horticulture sector has been faced with huge challenges with regards to recruiting and retaining suitable staff for their farms. This has resulted in farms reducing production and some farms unable to harvest their produce. Teagasc mushroom advisor, Donal Gernon, conducted a labour survey of the Irish mushroom sector in February 2021, which helped uncover the facts around labour shortages in the sector. This report provided an evidence base showing that the industry was unable to fulfil its labour needs without a permit scheme. Similar issues have been identified in other horticulture sectors.
On 27th October, Minister Damien English announced a new general employment permit scheme with a quota of 1,000 permits allocated to the horticulture sector. This is much-welcomed news for the horticulture sector, as it will allow growers to apply for an operative outside of the EU. A permit for a horticulture operative can be issued for an initial period of 2 years and can then be renewed for up to a further three years. The processing fee for a 24-month permit is €1,000. For growers unfamiliar with the application process, it may be best to work with a recruitment agency to streamline the process. For more information visit the Department of Enterprise, Trade and Employment website https://bit.ly/emp-permits. ✽
MANAGING PLANT PROTECTION PRODUCTS TO ENHANCE AGRICULTURAL SUSTAINABILITY: THE AgSustain PROJECT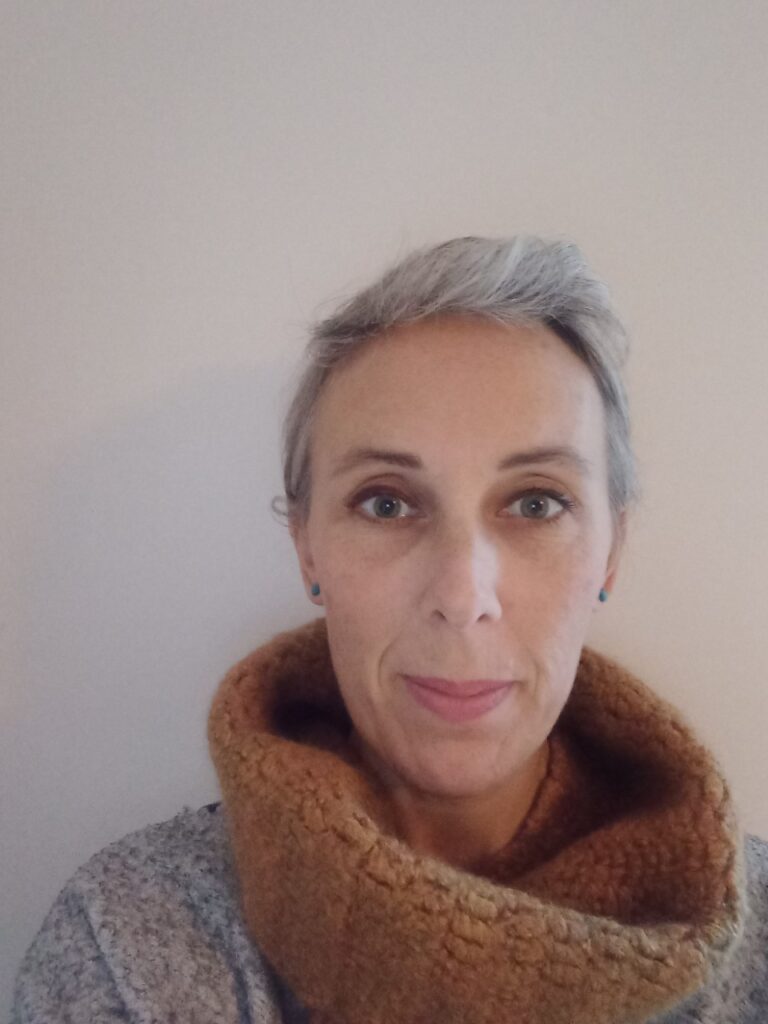 Invertebrate pests, weeds, and diseases remain an existential threat to the productivity of Irish farms, requiring use of significant levels of plant protection products (PPP). Their use at current levels is known to have negative impacts. As part of the EU Green Deal, a 50% reduction in national usage is targeted. If this is to be achieved, greater uptake of Integrated Pest Management (IPM) approaches is essential. Key to improving the uptake of IPM on Irish farms will be the ability to accurately measure IPM practice adoption and to identify factors that may impact these, as well as understand trade-offs between PPP reduction and economic and environmental performance.
To address these key questions, a new 4-year collaboration between Teagasc, University of Warwick, University of Reading, and Scotland's Rural College will see Walsh Scholar-PhD candidate Jennifer Byrne assess the impact of IPM on the economic and environmental sustainability of crop farming, with a particular focus on horticulture and tillage systems in Ireland. This will develop much-needed metrics and a framework to collect data for Irish horticulture, bringing it into line with Teagasc National Farm Survey approaches. It will also quantify progress on IPM use in Irish crops and determine the impacts of greater IPM adoption on economic and environmental sustainability. For more information contact Dr. Lael Walsh: lael.walsh@teagasc.ie, Dr. Fiona Thorne fiona.thorne@teagasc.ie, or Dr. Michael Gaffney: Michael.gaffney@teagasc.ie. ✽