GLAS EVENT RETURNS JULY 21ST AFTER TWO-YEAR HIATUS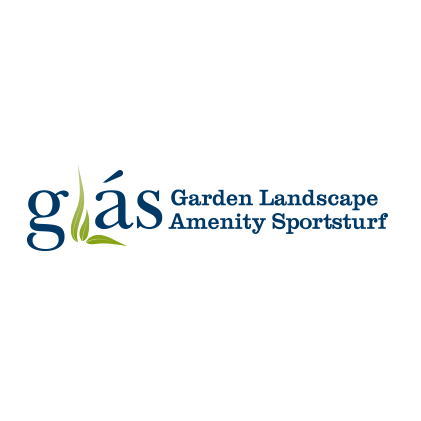 Landmark event has something for every sector of the horticulture trade GLAS – the Garden Landscape and Amenity Sportsturf trade show – is set to return next month after a two-year hiatus and is proudly supported by Bord Bia. Taking place July 21st in a new venue, The National Basketball Arena in Dublin, the one-day trade show will be a key focal point in terms of sales, networking and learning opportunities, under the theme 'Your industry. Your event.' Featuring the Bord Bia Thinking House, Teagasc Careers Hub and New Product New Plant Awards, GLAS is an unbeatable opportunity for visitors across the garden, landscape, amenity and sportsturf trade.
Key topics this year include assuring sustainable practice, the future of growing media, tackling the millennial & Gen Z gardener, the changing face of retail and ecommerce, green city initiatives, smart technology, career development, upskilling and more.
Featuring over 70 of some of the leading suppliers exhibiting under one roof, GLAS is open to everyone from landscape contractors to garden centre and retail nursery buyers, local authorities, sportsturf professionals, landscapers and garden designers, arborists & tree surgeons and more.
Supported by Bord Bia, attendance is free and you can pre register now at: glasireland.ie/glas-main- show-visitor-pre-registration. ✽
10-DAY PERMACULTURE DESIGN COURSE AT CLOUGHJORDAN ECOVILLAGE
This year once again Cultivate is running its Permaculture Design Course, from July 29th to August 7th. The formula hasn't changed, 9 full days mixing theoretical and practical sessions on permaculture. Whether your interest is in community, horticulture or engineering, designing a homestead or sustainable community, or how to best navigate the transition to a resilient and low carbon society, the principles of permaculture and regenerative design will be helpful.
Course participants will have online lectures with international tutors while also engaging with local tutors through outdoor classes, hands on experience and project-based explorations of permaculture design. Topics include: regenerative agriculture, green and natural building, local economics, forest gardening, renewable energy, work and livelihoods, ecovillage design along with tools and technologies including digital fabrication and open source distribution and production. Please apply to PDC@cultivate.ie or visit cultivate.ie for more information. ✽