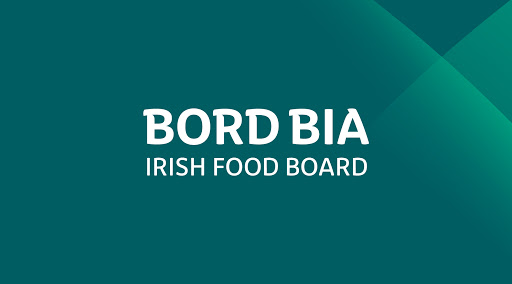 GET YOUR VIT HIT WITH MUSHROOMS
This autumn, mushroom producers in Ireland – with the support of DAFM through the BAR (Brexit Adjustment Reserve) fund, Bord Bia and mushroom companies – launched a high-impact 360 marketing campaign to shine a spotlight on the vitamin D properties and health credentials of mushrooms.
In a bid to increase frequency of sales from weekly to daily food shops, the campaign's timely core message is to focus on encouraging grocery shoppers to boost their vitamin D levels by eating more mushrooms. With shorter daylight hours, levels of vitamin D – a vital vitamin needed to facilitate a normal immune system – significantly decrease.
Anchored around the message 'Get Your Vit Hit with Mushrooms', the fully integrated campaign is being rolled out across a variety of large-scale media, beginning with an informative and vibrant TV advert with 30-second spots around ITV food programming, running live on screens until December 18.
Striking out-of-home 6 sheets are currently live outside over 400 Sainsbury's, Asda and Tesco supermarkets and to complement the posters, 10 animated LED versions are being positioned across the UK, all with high footfall locations and within 500 metres of a supermarket. Two visually driven adverts have also appeared in Sainsbury's magazine, which is distributed nationwide.
The campaign is also amplifying the messaging online through a foodie influencer partnership (in the form of pop-up restaurant activation with a trending chef), as well as a strong social creative on owned channels, with shopper-targeted paid media and recipe search retargeting, to drive further online reach and engagement. ✽
AMENITY HORTICULTURE INDUSTRY DAY
Bord Bia welcomed a large number of businesses, ranging from nurseries and retailers to an Amenity Horticulture Industry Day on October 18, at the Crown Plaza Hotel, in Blanchardstown, Dublin. This was the first in-person event since 2019.
All of the research carried out over the last 18 months was presented to delegates, alongside an opportunity to network with a cross-section of participants who came from all four corners of Ireland.
KEY PRESENTATIONS/RESEARCH PROJECTS . . .
THE HEALTH BENEFITS OF GARDENING BY IARLAITH CORCORAN (OPINIONS)
Explores and validates the claims around the health benefits of gardening in the Irish Market.
THE VALUE OF THE GARDEN MARKET RESEARCH 2021 BY RACHEL MULCAHY (IPSOS MRBI)
This research, carried out by Bord Bia since 2001, has recorded data from the gardening market over the last 20 years. In 2021, the highest spend on gardening by consumers was recorded at €1.5bn, surpassing the previous high recorded at the height of the Celtic Tiger era.
TRENDS UPDATE: HOW DOES YOUR GARDEN GROW BY GRACE BINCHY (BORD BIA)
Grace explores the main trends evident in the gardening market, arising from the findings of all of the gardening research carried out over the last 12 months, which help nurture the Irish gardener.
CATEGORY MANAGEMENT FOR GARDENING BY ROBERT FLAVIN (V360)
Shopping the gardening category can be a minefield for the newer gardener. This work explores the barriers faced by novice gardeners and strategies businesses can use to overcome them.
The engagement and feedback from the delegates who attended was very positive, with Lisa Hardy, General Manager of Powerscourt Garden Pavilion, saying: "We found the day really informative and plan to use the information to refocus on what is key to our customers. All speakers gave some great information and we found this really beneficial from the Garden Centre perspective." The reports are available on the Bord Bia website at the following links; 20- 100228-Bord Bia Amenity Sector 2021 Management Report, and The Health Benefits of Gardening (bordbia.ie). ✽
CHIP CHIP HOORAY!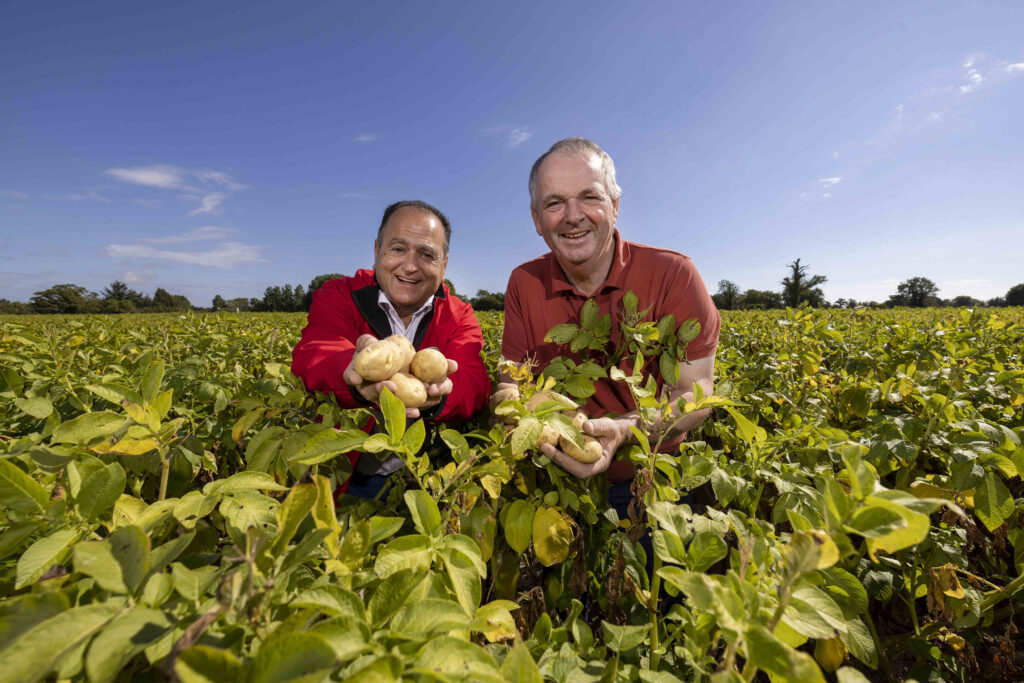 Romayo's – the Italian-Irish chain of 21 traditional chip shops based in Dublin and run by the Macari group – teamed up with Bord Bia Quality Assured potato growers Flynns recently, to encourage Irish consumers to enjoy freshly cut chips, wedges and fries made only from locally grown potatoes.
The initiative was announced to mark National Potato Day on Friday, October 7, with Romayo's restaurants displaying the Bord Bia Quality mark to call out their local, quality assured potato suppliers Paud Flynn & Sons, who have been farming in North County Dublin for over 100 years.
Bord Bia research has found two in three Irish people assume (incorrectly) that the potatoes used to make the majority of chipper chips come from Ireland, when in fact, the vast majority of chipping potatoes are imported each year. Over the last few years, Bord Bia, Teagasc, IFA and the Department of Agriculture have joined forces to increase the volume of home-grown potatoes being sold in Irish chip shops.
Commenting on the partnership, Minister of State at the Department of Agriculture, Food and the Marine, Pippa Hackett said, "Sourcing local produce supports Irish farmers. This is a really successful local partnership where we see two families – the Macaris and the Flynns – demonstrate a best-in-practice collaboration to make locally grown produce more accessible to Irish people. It is encouraging to see Bord Bia seeking to create similar supply chain arrangements between local chippers and local potato producers."
Dominic Macari, of Romayo's, said: "Our family emigrated from Italy to Ireland in the 1950s and we are proud to see the third generation of Macaris continue to operate the Romayo's family-run chain of chippers. Sourcing our potatoes locally from the Flynns, a proud North County Dublin family, makes a lot of sense for us.
"More and more consumers want to know where their food comes from, and we are proud to shout about the fact that our chips are the tastiest possible and made from 100% locally grown potatoes in season. Distance wise, most of Flynn's potato fields are about 40 minutes' drive away from most of Romayo's chip shops. Could any food suppliers be more local?"
Reflecting on the importance of the partnership, Lorcan Bourke, Fresh Produce and Potato Manager at Bord Bia added: "Having chips, wedges or fries is always a real treat. We are delighted to see Romayo's proudly display the Bord Bia Quality mark and signage featuring potato grower Larry Flynn across all of their chip shops [from this week]. The partnership is proof that Irish growers can grow chipping potatoes of equal and excellent quality to traditional imports. Our research indicates that consumers would prefer freshly cut chipper chips from locally grown potatoes with their characteristic crispy outside and fluffy inside.
"This National Potato Day, we encouraged consumers to ask about the country of origin of the potatoes used to cook the chips they consume from their local chipper and at home. The more consumers become aware of the origin of the potatoes used to make their chips, the greater the market opportunity for Irish potato growers."
NATIONAL POTATO DAY 2022
As part of this year's National Potato Day campaign, Bord Bia highlighted the value for money that potatoes offer to feed family and friends. Tips and recipes were shared to encourage people to cook locally grown, freshly cut chips, wedges, and fries at home. The National Potato Day campaign demonstrated that delicious, freshly cut chips from field to fork only takes three simple steps: clean; cut; cook!
As part of the campaign, Bord Bia worked with two trusted ambassadors with varying lifestyles and audiences – sports nutritionist Daniel Davey and health and lifestyle influencer Jennifer Carroll. Both ambassadors visited local potato growers and created recipe content, each showcasing why they love potatoes.
For recipe inspiration and tips and advice on cooking locally grown, freshly cut chips at home, visit: www.bordbia.ie/potatoes or follow @BordBia on social media.
MARKET RESEARCH BACKGROUND:
Bord Bia conducted surveys and research on chippers and Irish-grown potatoes in 2019. The objective was to understand trade and consumers' knowledge and perceptions of the current sourcing of potatoes in Irish chip shops and their attitudes towards potentially using Irish-grown potatoes. A nationally representative online survey was carried out by Coyne Research amongst 1,000 adults aged 18+.
The results of this research explored the following about chippers and Irish-grown Potatoes: chipper visits and preferences; the importance of origin awareness on the likelihood to act in support of local growers and businesses. Usefulness of country-of-origin signage within chip-shops. ✽