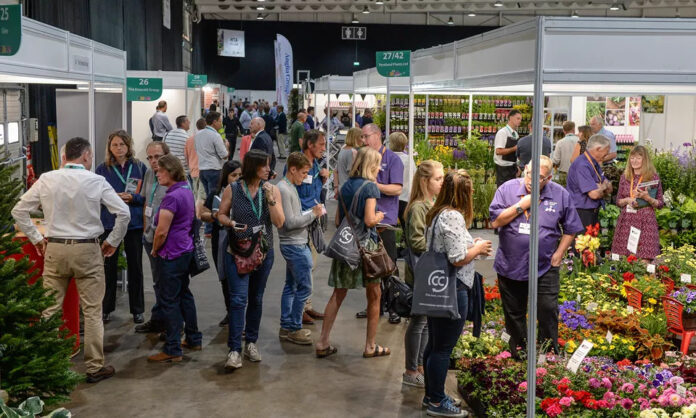 The HTA National Plant Show is back for its first in-person event in three years at Stoneleigh Park in Coventry on 21 and 22 June 2022.
Visitors are encouraged to register now at www.nationalplantshow.co.uk so they can enter the show swiftly and make the most of everything on offer.
This year's show, which sees over 100 exhibitors across the two adjoining halls, provides an unrivalled opportunity to view the very best plants from UK nurseries, along with everything the trade needs to sell plants under one roof. Visitors can meet a full spectrum of suppliers with a wealth of innovation and expertise from seeds, bulbs, house plants and a wide range of garden plants to labelling and product information, growing media, display benching, and machinery.
At the heart of the show is the New Plant Awards, and following the success of the Virtual New Plant Awards in 2020 and 2021, the 2022 awards where the new plants will once again take centre stage. With the interest in plants and gardening at an all-time high, these new varieties will provide the perfect burst of colour and interest for garden retailers promoting our industry.
Over the 2-day event, there will be seminars from the Young People in Horticulture Association, visual merchandiser Sarah Manning, and you can hear from Planet Mark about their Net Zero programme. There will also be talks from HTA teams including a cross-border trade update, a journey towards more sustainable ornamental plant production, and HTA grower e-learning.
Registration to attend the National Plant Show which includes free access is now open, so don't miss your opportunity to attend. Simply follow the link and complete the form to attend the show free of charge.
Register now at www.nationalplantshow.co.uk to ensure a quick and easy entry to the show.  
For further details about exhibiting at this year's show please visit www.nationalplantshow.co.uk or email events@hta.org.uk