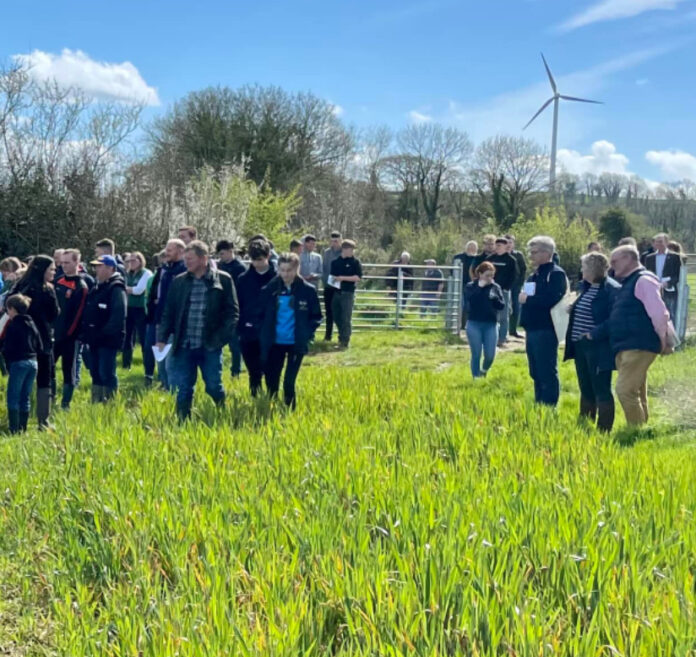 Senator Pippa Hackett, Minister of State at the Department of Agriculture, Food and the Marine, has encouraged farmers to engage with the ongoing series of organic demonstration farm walks.
Funded by the Department of Agriculture, Food and the Marine and organised by Teagasc, these walks showcase successful organic operators in a wide range of organic enterprises.
The farms hosting the walks cover the beef, cereal, horticulture, sheep and poultry sectors and will also highlight direct selling opportunities. These are knowledge sharing events for farmers considering conversion to organic farming.
"There have been 3 very well attended walks so far this year, and another 9 are planned between now and the middle of July. We had a very positive response to the most recent round of applications to the Organic Farming Scheme, and the Scheme will be open again for applications in October this year. The momentum behind organic farming is growing, and many of our newest entrants to the Organic Farming Scheme credit the organic farm walks they attended as having played a key part in the decision to convert. I would strongly encourage any farmer thinking about going organic to attend a walk on an organic farm this summer. Advice from experienced organic farmers is priceless, and it is freely available at these farm walks."
The Minister outlined the commitment in the current Programme for Government to align Ireland's organic land area with that of the current EU average of approximately 7.5% over the lifetime of this government. This will be supported by the five-fold increase in funding to €256 million in the next CAP.
"My department has developed a strong package of measures to support organic farmers. Measures in the draft CAP Strategic Plan include increased support payments in the organic farming scheme, priority access to the new agri environmental scheme, and an increase in the TAMS grant rate for organic farmers, all of which will be reinforced by increased advisory support from Teagasc and the Agricultural Consultants Association. In addition to these financial and advisory supports, I recently established an organic stakeholder forum to bring the sector together to ensure that we have a strong market for our increased organic production, so that organic farming is a viable option for farm families."
Minister Hackett acknowledged the work done by Teagasc and attributed the success of the organic demonstration farm programme to "the knowledge and expertise that Teagasc brings to these walks." The Minister thanked all the demonstration farms "for their hospitality and their generosity in sharing their expertise and experience with other farmers" and concluded:
"In this time of rising input costs I would urge all farmers to look at the bottom line on their own farms, add up the numerous benefits of organic farming, and consider joining the growing number of farmers making the switch."