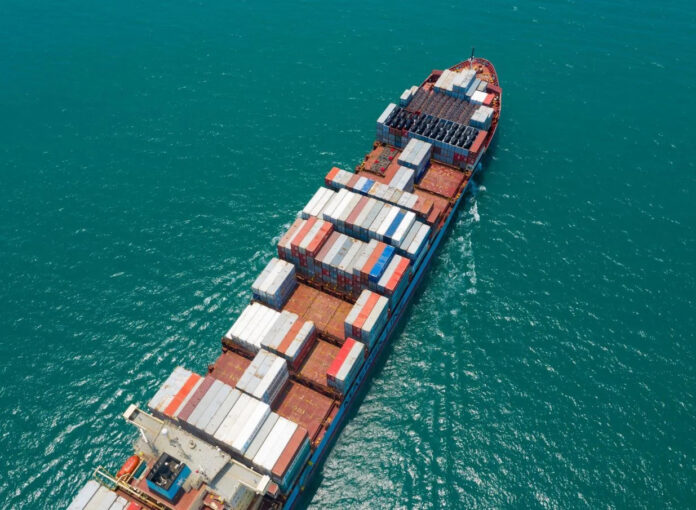 €37m worth of Irish food and drink exported every day
Bord Bia announced today that the value of Ireland's food, drink and horticulture exports increased by 4% to a record €13.5 billion in 2021, despite the impact of Covid-19 and Brexit on trading.
Ireland exported the equivalent of almost €37 million worth of food and drink every day last year to customers in more than 180 countries worldwide, according to new data from Bord Bia's Export Performance and Prospects report 2021/2022.
Ireland exports about 90% of its food and drink production and the performance of the export sector was robust in 2021, given the ongoing Covid-19 pandemic and the fact that the UK is now operating outside of the EU Customs Union. The value of Irish food and drink exports was 2% higher than pre-pandemic levels in 2019.
The dairy sector, which was worth more than €5 billion last year, remains the largest element within Irish food and drink exports, followed by meat and livestock, which generated over €3.5 billion in export sales, and prepared consumer foods, which was worth more than €2.5 billion.
Bord Bia also published ambitious new three-year targets today to further contribute to the growth in the value-chain of Irish food and drink exports as part of the launch of its new 10-year Statement of Strategy. The plan envisages a significant expansion in the value growth of Irish food and drinks exports during the period, including an 11% increase in the value of dairy, meat, and livestock exports, and a 14% jump in prepared consumer food exports.
Sustainability is a core theme within the new strategy, as Bord Bia strengthens its supports and standards to reflect the high level of ambition required to meet both environmental challenges and market demands. As highlighted in Food Vision 2030, Origin Green has been instrumental in monitoring and driving improvements in environmental sustainability and demonstrating this to trade customers and consumers, both at home and abroad. The challenges ahead are significant, but Origin Green provides a strong base from which to position Ireland as a global leader in sustainable food systems.
Bord Bia Chief Executive Tara McCarthy said the industry's performance had been extraordinary:
"The sector's ability to beat its 2019 performance and deliver a record year for Irish exports is truly impressive, and Irish food and drink producers and manufacturers deserve huge credit.
While we understandably focus on the headline figures, it is worth remembering that within those billions and millions are businesses and farms in every county and indeed, almost every parish in the country. Businesses that, whether large or small, are run by people who have faced tremendous challenges over the past 20 months, both professional and personal. It is our privilege in Bord Bia to support these wonderful risk-takers, visionaries, and innovators.
Last year, we continued to work virtually for most of our activities, as we prioritised the safety of customers and employees and sought new ways to contribute to the growth in value of this country's food, drink, and horticultural exports. We will continue to work with the Irish food industry and its customers this year.
Sustainability will continue to be a key focus for Bord Bia both this year and in the years ahead, as we work in partnership with the Irish food, drink, and horticulture industry to meet the Irish Government's carbon reduction targets and sustainability challenges. The Government's Food Vision 2030 strategy outlines the central role that Origin Green will play in supporting Ireland's food sector in achieving Ireland's environmental and sustainability goals. We look forward to helping Irish businesses to further embrace sustainability and ensure that Ireland continues to be acknowledged as a leader in sustainable food production."
The Performance and Prospects 2021/2022 report was launched today by the Minister for Agriculture, Food and the Marine, Charlie McConalogue, T.D. who said that Irish food and drink producers had enjoyed an excellent year.
"Our world-class and globally-renowned food and drink sector continues to be one of the brightest shining lights of our economy. Given the difficult external factors, such as the Covid-19 pandemic and our nearest trading partner the UK moving outside the EU Customs Union, this really was an outstanding export performance by the food and drink sector, supported by Bord Bia. I pay tribute to our farmers, our fishers, and our food producers, as well as the processing and marketing sectors who drove this incredible performance.
Our food and drink producers continue to innovate and seek new markets for their products, and it is truly heartening to see such an impressive performance from Ireland's largest indigenous industry.
Total agri-food exports, including non-edible products not included in Bord Bia's report, are estimated by my Department to be worth €15.2 billion in 2021, compared to €14.3 billion the previous year.
This vital sector supports jobs in rural and urban communities throughout the country and my Department, along with the excellent team in Bord Bia both at home in Ireland and its overseas offices, will continue to work to support our primary food and drink producers and manufacturers as they face the challenges of the year ahead, and seek to further enhance the value of Irish exports."
The Minister of State with special responsibility for Market Development, Martin Heydon, T.D. said:
"Our continued focus on market development is an essential element of my Department's work to assist the industry in dealing with the current challenges posed by Covid-19, the impact of Brexit, and changing consumer behaviour and preferences. We are focussed on nurturing the established markets close to home, while simultaneously identifying and investing in high potential emerging markets. In that context, I look forward to again working closely with Bord Bia on a targeted series of Trade Missions and market development and promotion events to our key markets during the next 12 months."
Export Destinations
The medium-term impact of the sector's strategy of diversification is further evidenced in this year's data.
Last year, 34% of Ireland's food and drink exports went to International markets outside the EU and the UK, while 33% went to the EU, and 33% to the UK. In 2016, 32% of exports went to International markets, 31% to the EU and 37% to the UK.
The EU was the largest single regional destination for Irish food, drink, and horticulture, as the value of exports increased by 2% to €4.5 billion last year. The value of exports to the UK was €4.4 billion last year, which was a very slight decline on the previous 12 months. Some categories saw a shift in exports to Northern Ireland rather than to Great Britain, due to a combination of serving new customers in NI and also partly as a route for onward shipment to northern parts of Britain.
The US market rebounded strongly, with export values up 22% to €1.3 billion driven by strong whiskey and liqueur sales. The value of exports to Africa grew by 12% to €918 million last year, while exports to South East Asia increased by 20% to exceed €500 million for the first time.
Outlook and Prospects for Irish Food and Drink Exports in 2022
Ms McCarthy said that the industry needed to be cognisant of a number of key trends for this year, which were a combination of emerging issues and a longer-term shift in consumer behaviour and attitudes.
"Notwithstanding last year's record performance, there are a number of challenges ahead for the Irish food and drink sector. These include increased supply chain and input costs, which are affecting producers and processors, and the ongoing impact of Brexit, which has yet to be fully implemented. While the transition period ended on December 31, 2020, the UK has not yet started physical inspections of food and drink imports, and this is due to begin at the start of July.
A tightening labour market has been reported by many companies in the agricultural and manufacturing sectors and this is driving increased costs, which it is proving very difficult for producers to recoup from customers.
The increased focus on sustainability brings both challenges and opportunities for the food sector. Consumers want healthy natural food and Ireland can deliver on that demand, but we must also work collectively and collaboratively to reduce carbon emissions to meet our 2030 commitments, and to further embed sustainability within all production, manufacturing, and distribution activities.
Our international research shows that 75% of consumers made efforts in the past year to buy more sustainably produced food. The Origin Green programme provides Irish exporters with that third party verified record that customers increasingly want. Last year, 71% of Origin Green companies, which are collectively responsible for the vast majority of Irish food and drink exports, said they believed Origin Green provided a competitive advantage for their business."
Horticulture and cereal
The value of Irish horticulture and cereal exports increased by 14% to €271 million in 2021. The main export products within this sector are mushrooms, primary cereals, and amenity horticulture.
This category is almost entirely dependent on the UK as a destination market. About 95% of horticulture exports went to the UK in 2021, which mirrored trade patterns in the previous year. Mushroom exports increased by 31% to €151 million last year.
The value of cereal exports was €61.8 million, which was a 9% increase year-on-year and a 23% jump compared to 2019. The value of amenity horticulture exports increased by 16% to €19.7 million.