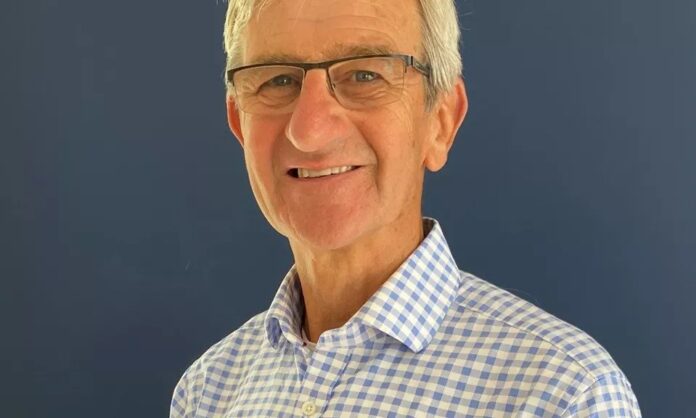 The UK's Horticultural Trades Association (HTA) has announced the appointment of Alan Down as vice-president.
Alan, who is hugely experienced in commercial horticulture, has worked in the industry for over 50 years and will support the current HTA president Boyd Douglas-Davies.
A well-respected figure in the horticulture industry, Alan is a regular guest gardening expert for Radio BBC Bristol as well as a freelance writer. Alan studied at Cannington and Pershore College of Horticulture. He began working in the glasshouse industry in late teens, progressing to orchard fruit growing including a period as practical fruit instructor at Pershore College.
After working in the Hardy Ornamental Nursery Stock sector in North Germany, Alan went on to develop and manage Hillier Nurseries fledgling container grown and seed propagation nurseries for nine years.
Over the next 35 years, Alan built up Cleeve Nursery and Garden Centre, near Bristol, to become a recognised brand across the UK. His wife Felicity co-presented the long-standing 'Garden Calendar' with Alan, which was filmed from their own garden for regional southern television.
Alan Down comments: "Having been involved with the HTA for much of my life, I'm delighted to be joining its board at such an exciting time for horticulture and the association. Horticulture will play a growing part in people's lives in the coming years, and in helping address the environmental challenges we all face. I'm looking forward to helping guide the association as it develops to help its members to flourish in these exciting times."
Boyd Douglas-Davies comments: "Following the challenges the sector has faced over the last three years, Alan is joining the HTA Board at a critical time and will be taking on the role of President this September. He is a wonderful nurseryman who brings a wealth of experience to the benefit of all members. He is an immensely respected journalist, which will stand us in good stead to communicate the achievements of the HTA and its members to a wide audience. I have enjoyed every minute of my presidency and I look forward to handing the chain of office to Alan."
Subject to approval at the HTA's Annual General Meeting later this year in September, Alan will succeed Boyd as president, who will step down after his three-year tenure in the role.
Alan's previous roles:
Governor and then chair of Cannington College during the 1990s
Chair of the regional branch of the HTA, Alan has been involved in the Retail Business Improvement Scheme from its inception, a member of Marketing Committee and later the Retail Management Committee