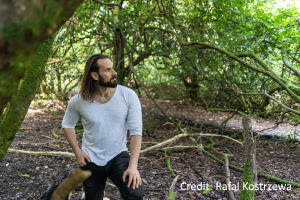 The title of Randal's presentation is: "From Gardens to budding eco systems, reedifying our concept of beauty with conservation".
The talk will start with a small introduction to rewilding, his journey to it, presenting the problem of biodiversity now, what we need to think about in regard to nature and creating a new concept of beauty in the wild and how we fix our planet starting in our homes.
'Letting Nature In' – Listening to the rhythm of nature and capturing its essence in the designed landscape.
Tickets for the GLDA Seminar on Saturday 25th February are on sale now on the  GLDA website.  See below for more information.
________________________________________________________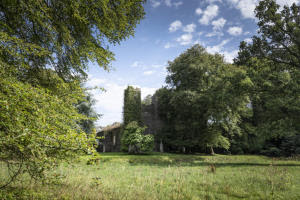 Commonly referred to by the media as "The Death Metal Baron", Randal is an award-winning Irish film director, writer and producer from Dunsany, County Meath. His most recent feature film "The Green Sea" was a critical success and has been described by critics as "unapologetically original" and "beautiful and carefully crafted".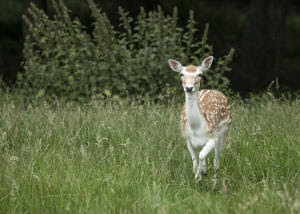 Although his film career is successful in his own right, he has made a more notable impact as an environmentalist. Having taken over his family estate in 2011, he felt obligated to tackle a looming problem which had not yet become as mainstream an issue as it is today. This issue, was the loss of bio-diversity and the quickly disappearing wild landscape that has been a major factor propelling climate change.
Randal took a leap of faith and took a third of his estate (around 700 acres) and adopted a radical rewilding program in a bid to restore the natural heritage of the once forested lands. Risking his future for an unproven idea, he embarked on this crusade with no support and at his own cost.
He quickly set up Ireland's first rewilding project commonly known now as "The Dunsany Nature Reserve". The success of the project has been active for almost a decade and has had a massive success with lost species returning every year in high numbers.
Despite a difficult start, he has since risen to become a pioneer and a leading figure in this movement and has received much praise and distinctions for his noble endeavour worldwide this includes receiving the "Saint Hubert Award" from "Catholic Concern for Animals" for his work defending the animals of his reserve from illegal poaching.
Randal is currently working with prestigious institutions such as Trinity College and Dublin City University to study the long-term effects of this type of environmental restoration with the hope his endeavours may one day lead to knowledge which could be used to help combat climate change, long-term.
He is also now actively involved in influencing others to adopt a more ethical and environmental attitude to business and lifestyle or as he describes it "planting the seeds of change", something he feels is crucial if we are to survive another millennium.
The annual GLDA seminar 2023 entitled 'Letting Nature In – Listening to the rhythm of nature and capturing its essence in the designed landscape', will take place on 25th February 2023 at the Crowne Plaza Hotel in Santry, Dublin. The event is organised in association with Bord Bia, organisers of Bloom. Tickets are available to purchase online at www.GLDA.ie.