Gardening Together is inspired by and written for the new generation of lockdown gardeners.
Confined to home, many people have found solace and relief in gardening and are hungry for practical information about how to grow and take care of their plants.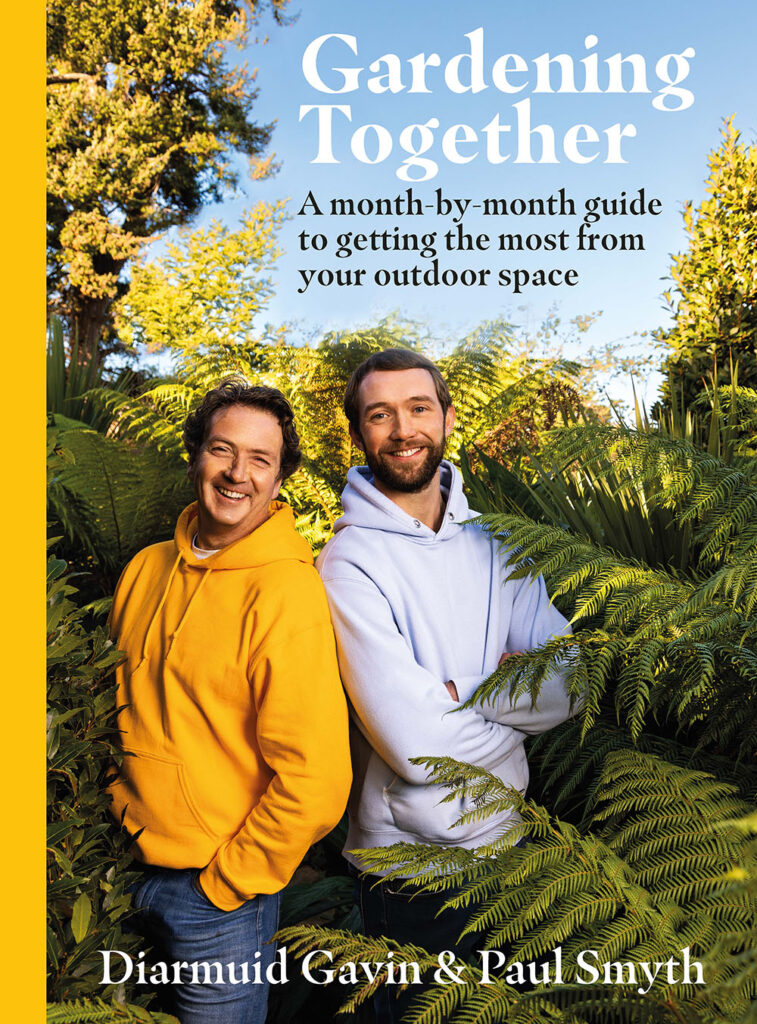 It explores the basics of gardening, shows the reader how to understand their soil, climate and aspect. It breaks down the mystery of gardening, separating plants into easily understood and identifiable groups: trees, shrubs, climbers and herbaceous perennials and demonstrates how to plant a garden. 
It also explores the holistic benefits of gardening and the solace it offers in difficult times. The book answers all of the questions posed by the Instagram Live audience that Diarmuid and Paul have gotten to know in 2020. Accompanied by beautiful photography, the book is divided into 12 chapters in a month-by-month format and demonstrates exactly what to do in the garden and when to do it so readers can make the most of their outdoor space, whatever its size.
About the Authors
On March 18th 2020 Diarmuid Gavin pressed the live button on Instagram and started a daily broadcast committing that he and his gardening friends would be available right through the Covid lockdown. That soon became a TV series Gardening Together, initially for RTÉ and more recently broadcast by the BBC. He has presented gardens at the Chelsea Flower Show on nine occasions from 1995 to 2016, winning a number of medals, including gold in 2011. He has also authored or co-authored at least ten gardening-related books. 
Paul Smyth graduated from Waterford Institute of Technology in 2015 with a BSc in Horticulture. He worked as chief propagator in Crug Farm, the internationally renowned nursery in North Wales, for 3 years. His work at Crug brought him to Vietnam on plant hunting expeditions and he has helped create award winning nursery displays at the RHS Chelsea Flower Show.
Gardening Together by Diarmuid Gavin and Paul Smyth is out today on Gill Books, priced at €19.99.