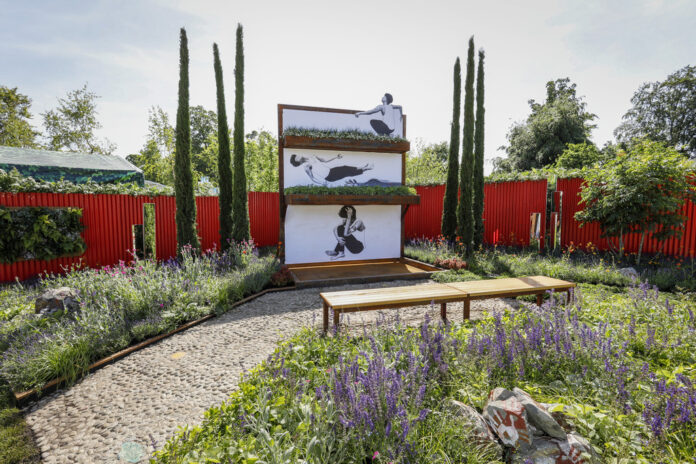 About the Garden – Medium Concept Garden
Rise Garden is a transformative space designed by the young people detained at the Oberstown Children Detention Campus in Lusk, Co. Dublin, in collaboration with landscapedesigner, Eugene Higgins. It serves as a powerful symbol of the young people's journey towards growth and change, and their ability to make positive choices that transform their lives.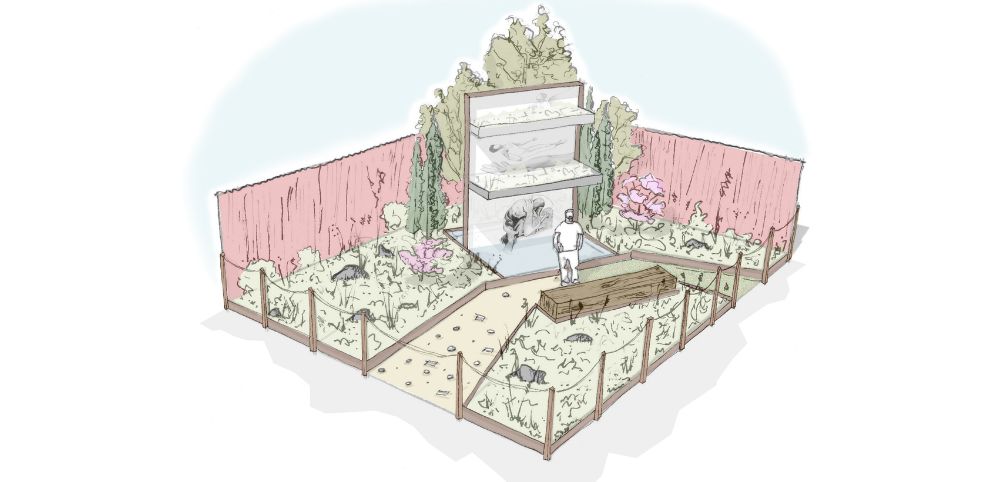 The garden features a curved path that illustrates the twists and turns of life and a pool of water which can be interpreted as either a symbol for danger, or a metaphor for life, renewal and self-reflection. A simple timber bench provides a resting place where the young people can pause and take a moment in front of the garden's focal point, the Tower of Stories steel structure. Tall Cupressus sempervirens (Italian cypress) trees represent pillars of support that provide stability and grounding, while visually striking trees symbolise one's attitude to life.
About the Designer: Eugene Higgins

Designer Information
Rise is designed by all the young people detained at the Oberstown Children Detention Campus in conjunction with landscape designer, Eugene Higgins.
A regular contributor to Irish media, Eugene served as garden columnist in the Irish Mail on Sunday for seven years and was the resident gardener on RTE's Afternoon Show for six seasons. He has also appeared on UTV's Glorious Gardens and BBC's Room for Improvement. Eugene established his Colour Green Landscaping business in 2004. This is his first time participating in Bord Bia Bloom.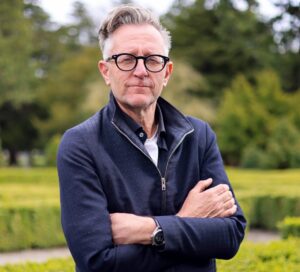 Contact Details
Name: Eugene Higgins
Mobile: 087 225 7310
Email: eugene@colourgreen.ie
Website: Visit website