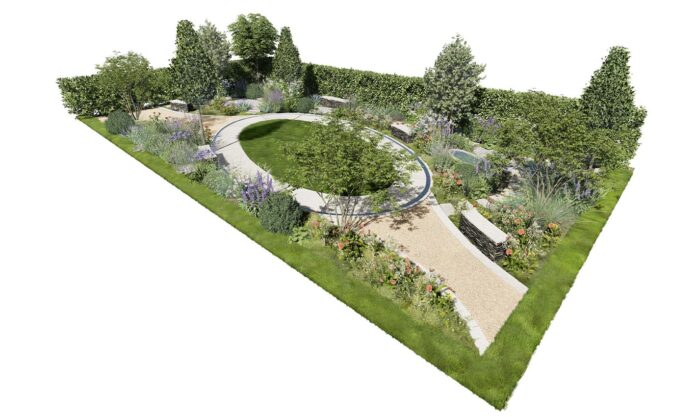 This large show garden designed by James Purdy is sponsored by Bord Bia and the Irish Hardy Nursery Stock Association as part of the Green Cities Europe campaign, an initiative that encourages the greening of public spaces, and the use of local plants.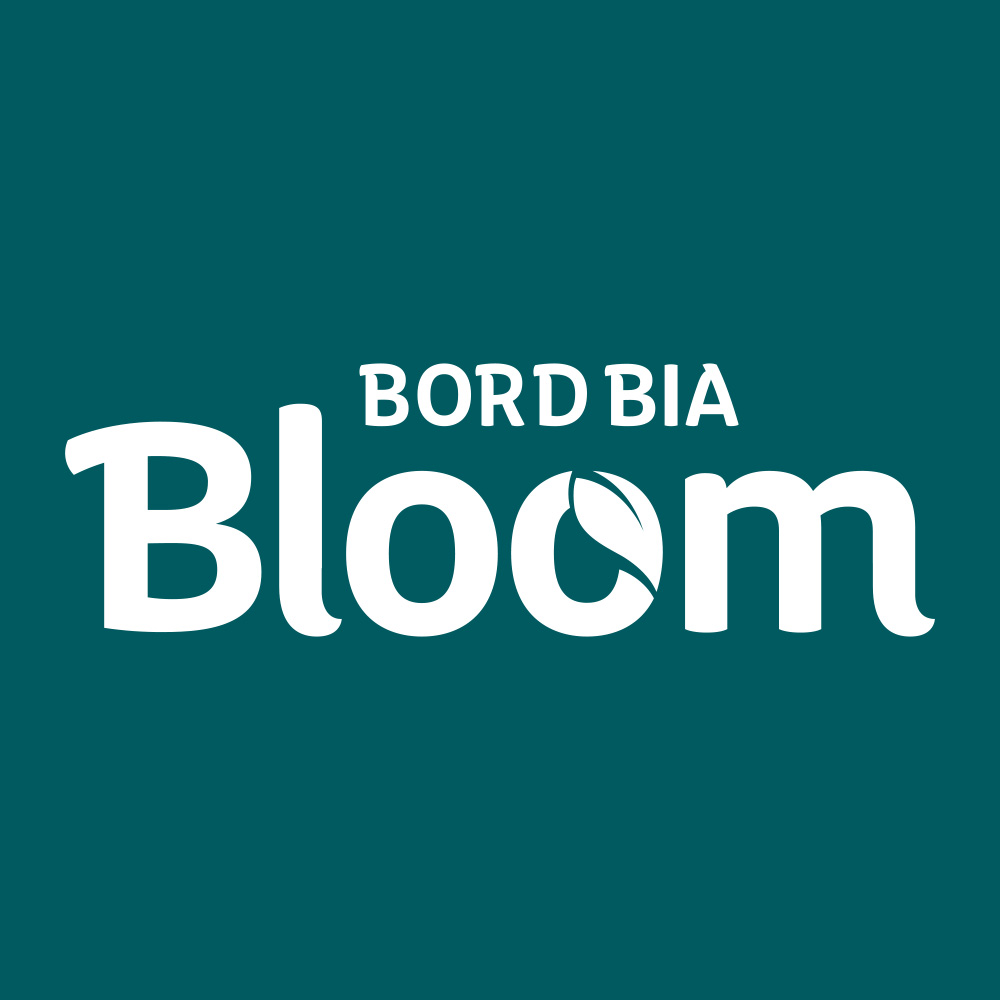 It interprets the main elements which are present in green spaces, bringing them together to create a sustainable garden which can be reinterpreted within public parks and outdoor areas across our cities, towns and villages.
The garden's design incorporates a series of intertwining, hard, natural surfaces and a main colour palette of green in the trees, hedges and perennial planting. Structural planting comprises Carpinus, London plane and Amelanchier trees with a beech hedge and taxus topiary domes. Perennials include Geranium phaeum Album and Perovskia 'Little Spire' and are interspersed with a wildflower meadow of red poppies and cornflowers.
The planting has been chosen to promote a range of diverse habitats for wildlife and to support ecology while also creating green spaces and colour for people to enjoy.
About the Designer
James Purdy is Founder of JP Architects & Landscape Design, an award-winning practice in Belfast. He has always lived in and had an interest in designing spaces which resonate and engage with the natural environment, garden spaces and built architecture. Creating show gardens at Bord Bia Bloom provides James with the opportunity to explore and develop this interest through bespoke architectural detailing and planting design. He returns to Bloom for a third time in 2022, previously winning gold medals for his Podscape Garden for Glenisk in 2016 and The Healthy Way for Bord Bia and Healthy Ireland in 2019.
Find out more about the Show Gardens to be featured at Bord Bia Bloom here.