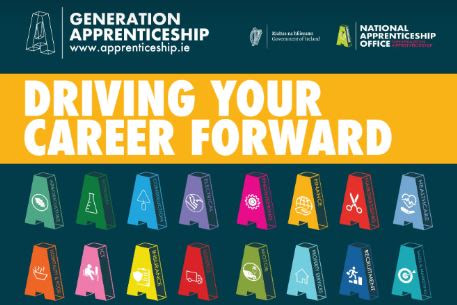 It is an exciting time for education in horticulture as The Minister for Further and Higher Education, Research, Innovation and Science Simon Harris TD has recently announced the launch of an apprenticeship in Horticulture. These courses will be available through the Teagasc College of Amenity Horticulture in the National Botanic Gardens in Dublin. The Horticulture apprenticeship will equip apprentices with the knowledge, skills and competence to work in their chosen field of horticulture.
The apprenticeship is two years in length and lead to a significant award on the National Framework of Qualifications at Higher Certificate Level 6. Employers and growers in the sector will now have an opportunity to employ an apprentice directly once they become an approved employer with SOLAS. The employer and Teagasc will deliver the two-year programme through both on-the-job and off-the-job elements. The intake for 2023 will be targeted for the coming October. To that end, if a company wants to get a current employee on the apprentice programme they need to act now to get their expression of interest registered on the apprenticeship.ie website and then Teagasc will complete the preapproval process.
SOLAS runs the apprenticeships and their information on apprenticeships is available at the following link for employers and prospective apprentices  who would like to learn more :
Apprentice information
Course information hosted by Teagasc
Generation Apprenticeship Code of Practice for Employers & Apprentices –
Employers needed now to host apprentices. 
Growers are strongly encouraged to enrol as hosts. The host is always in a position to decide whether or not to accept to employ someone to train as an apprentice, not being listed as a host might mean missing out on supporting local, interested people joining your work team. Employer's suitability to train apprentices is between Teagasc and SOLAS. SOLAS is the statutory regulator for all apprenticeships. Employer's suitability to train apprentices will be assessed by SOLAS. A SOLAS Authorised Officer will:
Conduct a site visit to assess the employer's suitability to train apprentices.
Brief employers on their roles and responsibilities in relation to the on-the-job elements of the apprenticeship.
Assess and approve employers to register apprentices, through SOLAS Employer Approval and Code of Practice.
Maintain apprentices and employer records.
GENERATION APPRENTICESHIP Employer information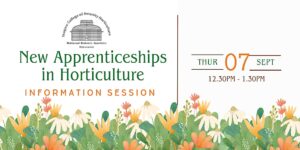 Register for the next information webinar – Thursday 7th September @12.30 pm