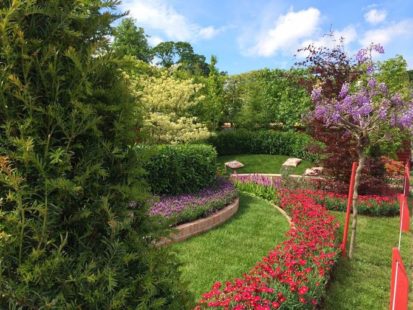 Landscape Project Manager required for a Large Commercial Landscape Company
Applications are requested for a full-time position in landscape project management based in North County Dublin.
Role:
The landscape project manager will be responsible for the management of a range of landscape construction projects from inception to sign off
The successful applicant will have extensive experience and proven track record in the delivery of large hard and soft landscape schemes in a variety of contexts
They will be proficient in the use of computer applications used for the purposes of project management
Key duties and responsibilities
Coordination and scheduling of materials and equipment/machinery for the site
Coordination and management of subcontract vendors employed for project work
Liaise with Projects and Systems Manager and maintain comprehensive project documentation
Reporting all near misses and incidents to the company safety officer
Timely generation of reports including timesheets, SWP's, machinery checklists for crews assigned to respective projects under the responsibility of the PM
Implement work as per scope on schedule and report on project progress/performance analysis and assessment to the Projects and Systems Manager at agreed stages
Attendance at project meetings as required
Timely reporting of labour, machinery and administration requirements for project completion
Identification and reporting of skills and training requirements for individuals and staff
Identification and reporting of potential new business opportunities and potential candidates for advancement
Monitor, sign off and quality control of all incoming materials to site
Ensuring finished work is completed by crews to a high standard and in a timely fashion
Final completion sign off on projects
Preparation and sign off on handover documents to contractors or maintenance department
Post-project completion review and assessment with senior managers
Undertaking physical works as required
Daily management of contract crews on site
Managing the safety of landscaping crews on site
Required experience and qualifications:
Minimum of five years' experience in commercial landscape project management/contracts management
Knowledge and experience of plant and machinery relevant to commercial landscaping practices
Knowledge and experience of computer applications appropriate for project management
Proven track record of effective leadership and time management skills
Appropriate qualification in project management
Proven experience record is viewed as more desirable than qualification
Remuneration package
On application
Go to JobsInHorticulture.ie to apply for the job.
About Peter O'Brien and Sons Landscaping Ltd.
We are constantly building our experience and reputation and put a lot of energy into keeping up to date with new technology and equipment. As the industry becomes more demanding and extensive we are always looking at ways of diversifying our skills and thus offering the client a better service.