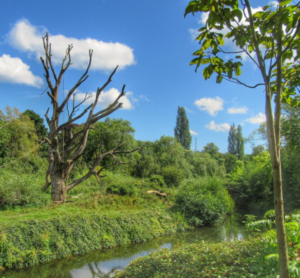 Dublin Zoo require a General Assistant Grade 2 for their Horticulture Department
Temporary Part-Time Position
(2 days per week / Thurs & Fri / ending August 2019)
DUBLIN ZOO holds the prestigious position of being 'Ireland's Number One Fee Paying Family Attraction', welcoming in excess of 1.1 million visitors each year.
We are currently seeking a temporary part-time enthusiastic General Assistant Grade 2 to work within our Horticultural Team at Dublin Zoo.
The position involves being responsible for looking after the plants of Dublin Zoo, ensuring that the Zoo has a wide variety of plants in good condition and involves regular activities such as planting, pruning and weed killing.
The successful General Assistant will prove to have a great work ethic and a passion for plants.
S/he will be able to demonstrate a good knowledge and understanding of general gardening techniques, will have a minimum of one year experience working in a medium to large size garden or recognised horticultural organisation and will also have a horticultural qualification in a recognised educational establishment.
Application Closing Date: No later than 5 pm, 29th May 2018.
Go to HorticultureJobs to apply for this position.
Dublin Zoo is an Equal Opportunities employer.