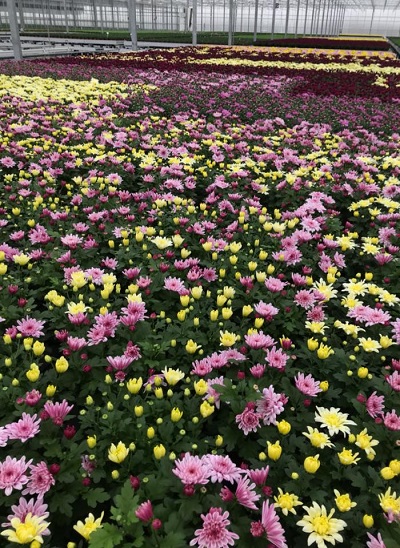 Uniplumo are recruiting a Commercial Manager to join their team
About the Candidate
We are looking for a Commercial Manager who is innovative. Preferably educated to Degree level and a highly influential individual with an underlying passion for Sales and Horticulture, an inherent drive to positively challenge the status quo, an engaging and proactive can-do approach, and an ability to seek out, identify and embrace market opportunities are all critical characteristics of the person who will be successful in this role.  A proven ability in the management of a same similar FMCG role with a 5yr+ experience of delivering profitable growth, in a fast-paced multi-stakeholder commercial function is desirable.
Having worked effectively with a number of stakeholders and points of contact throughout the supply chain, the ideal candidate will be proficient in MS office suite and have a lot of freedom to fine-tune Trade Plans and bring new products to commercial reality. Uniplumo is a really interesting company who have had a long-standing relationship with a number of multiple retailers, and independent Garden Centre clients. As such, we are looking for someone with good experience of working with same/similar clients, ideally with a Horticulture or Fresh Food background. The ideal candidate must have excellent Plant knowledge.
An excellent command of English language, you will exceed customer's expectation by being forward thinking and innovative. You will have excellent communication and presentation skills with strong problem-solving and analytical skills with a proven track record of working well under seasonal pressure deadlines. You will ideally have experience in managing a major Food and or Garden retailer and be dynamic and flexible to the needs of the business.
Specifics include:
Build client specific retail Trade Plans, evaluate and sign off pricing and commercial terms and conditions.
Analyse and manage market performance
Plan the negotiation strategy;
Organise the Sales event calendar and lead the negotiations.
Coordinate with internal stakeholders i.e. Finance, Production, New Product Development, and Operations.
Identify and report key issues to senior management.
Sense check and sign off draft and final versions of the main body, annexes and related documents for all Trade Plans
Coordinate the internal sign-off process and closing of contracts in accordance with the authorization levels set.
Notify relevant stakeholders of the contract signing, volume agreements.
About the Role
The Commercial Manager (CM) will take the lead on the overall development and delivery of Budgeted seasonal Sales and profitability targets. The CM will build and manage the business unit seasonal Trade Plans and set Sales & Purchasing price targets for all indoor and outdoor plant supplies. Central to this will be client specific plant and product specification compliance where these will be implemented at executive and operative levels. A helicopter view of the wider Horticultural Industry at home and abroad will be a critical component of this role and some travel is required in order to support market research trips at home and abroad.
Leading from the front, the CM will manage and develop an existing sub-team of client specific Sales Executives. Interpersonal and team building skills will be key to managing and supporting this team of professionals who interface with client buyers and strive to deliver profitable growth, in a highly competitive and seasonal sensitive marketplace.
If you would like to discuss the role in more detail before submitting your CV please contact Tom on 01 8401888.
Closing Date: 6th April 2018
Go to HorticultureJobs to apply for this position.