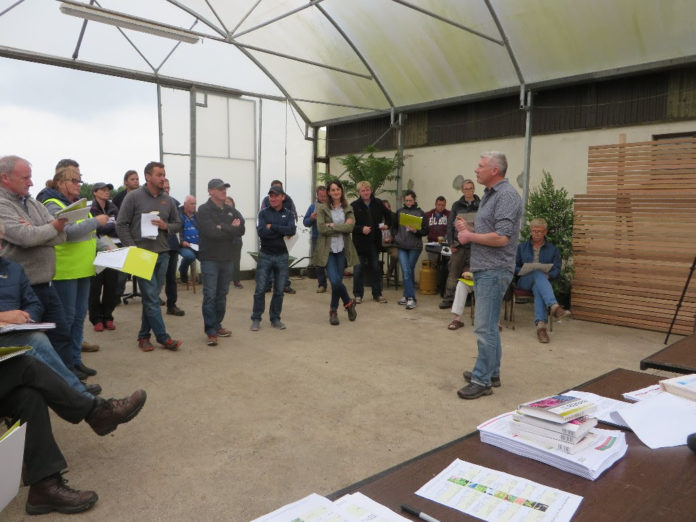 Job Description
Post Type:
Maternity Leave Cover – Indicative duration of 10 months.
Location:
Teagasc, College of Amenity Horticulture, National Botanic Gardens, Glasnevin, Dublin 9.
Reporting To:
College Principal and/or other nominated managers.
Basic Function:
The successful candidate will be required to operate as part of a team in the development and delivery of land-based education in general horticulture to a wide range of courses/programmes within the College of Amenity Horticulture. The person appointed to this post will be assigned to the teaching staff of the College.
Duties and Responsibilities:
Prepare assessment papers in accordance with Quality & Qualifications Ireland (QQI) guidelines
Correct, record, verify and inform students of their progress in the assessment system
Provide tutorials to students on class work and practicals related to their chosen course
Assist with schools and career open days in order to market the courses and give guidance on likely job opportunities for school leavers and mature students
Prepare and deliver a quality lecture and class material across a range of horticulture topics to different College courses and programmes
Provide material for practicals, open days, in-service training and educational exhibits
Implement quality assurance including internal verification
Manage the health, safety and welfare of students
Liaise with relevant internal and external stakeholders
Participate in the annual business planning and risk management process for the College
Maintain responsibility for professional development and training through active participation in the Performance Management Development System (PMDS)
Assist management and administrative staff in achieving good governance and risk management through co-operation and adherence to administrative procedures and practices
Assist Teagasc in meeting the commitments of the Quality Customer Service charter and action plan
Work 'out of hours' when needed
Fully co-operate with the provisions made for ensuring the health, safety and welfare of themselves, fellow staff and non-Teagasc staff and co-operate with management in enabling Teagasc to comply with legal obligations. This includes full compliance with the responsibilities outlined in the Safety Statement
Perform other duties as assigned from time to time
* This job specification is intended as a guide to the general range of duties and is intended to be neither definitive nor restrictive.
Essential:
Qualifications:
Applicants must hold a relevant Level 8 degree in Horticulture
A postgraduate qualification in a relevant discipline
Skills:
Training experience in Horticulture Machinery
Excellent plant knowledge
Strong IT skills
Excellent communication skills and experience collaborating with stakeholders
Excellent organisational skills
Teamwork and leadership abilities
Quality and customer service focus
Knowledge:
Wide-ranging and practical knowledge of horticulture and the horticultural machinery
Solid understanding and appreciation of the role of horticulture in the Irish economy
Thorough understanding of IPM and approaches to sustainable management of plants and horticultural crops
Applicants must stay abreast of current concepts and use effective teaching methods to impart this knowledge to the students
Behavioral Competencies:
Excellent analysis, problem-solving & decision support abilities
Proven ability to work in a team situation
Work and project organisation, shows pro-activity and drive
Shows excellent communication skills and the ability to teach and transfer knowledge
Adopts an open-minded and flexible approach to work
Understands and appreciates the importance of continuous professional development
Eligibility:
This is an open public competition.
Should a current serving Teagasc staff member be successful in their application through open public competition for this post, their current contract of employment with Teagasc will come to an end on taking up this post.
Other:
Candidates must satisfy and continue to satisfy during employment with Teagasc, legal requirements to drive unaccompanied on Irish public roads.
Desirable
A postgraduate qualification in a relevant discipline.
Teaching experience.
Experience across a wide range of horticulture sectors.
Familiarity with Teagasc education system.
QQI quality assurance procedures.
Note: The 'essential' qualifications, knowledge, skills and behavioural competencies outlined above are 'must- have' which will be used in the selection process.
Grade/Salary:
Agricultural Development Officer Grade I with a starting salary of €33,387 per annum.
Starting pay will be at the minimum of the scale as per Government Circular E100/8/82.
Exceptional circumstances may apply for candidates with current or recent service in the public sector.
Remuneration may be adjusted from time to time in line with Government policy.
Go to HorticultureJobs to apply to this job.