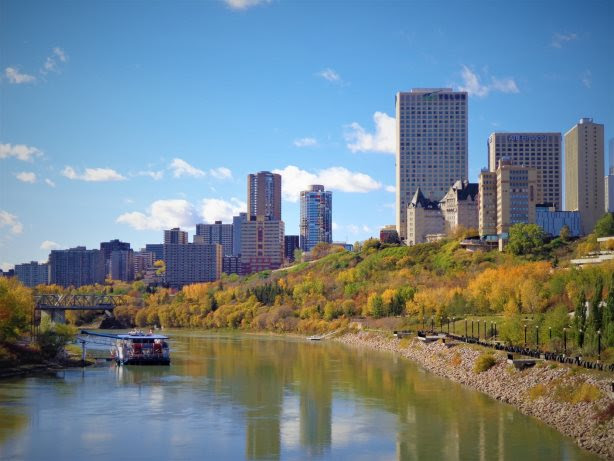 Cities around the world are keen to showcase their 'Living Green' credentials, says the International Association of Horticultural Producers (AIPH) as it welcomes entries to its World Green City Awards 2022. Inspired by the growing importance of greening our world's cities, the Awards are the first global city awards to focus on the inclusion of plants and nature.

AIPH is excited to champion ambitious nature-orientated approaches to city design and operation that address the major challenges facing cities today. Through the awards, AIPH shares excellence in achievement and leadership by city authorities that use plants and nature to drive change in order to create better environments.
Entries are invited from all city authorities around the world that use 'Living Green' in their plans for transformation, and can be in collaboration with a delivery authority such as a utility provider or community organisation.
Awards are offered in six categories with a winner in each category and one overall AIPH World Green City winner:
● Health and wellbeing: Addressing the medical, behavioural, and social determinants of health for residents.
● Climate change: Tackling the root causes and effects of climate change in order to build more liveable and resilient cities.
● Economic recovery and inclusive growth: Creating systems and solutions that allow all city residents to overcome economic distress and thrive.
● Biodiversity: Addressing the loss of species, habitats, ecosystem health, and genetic diversity.
● Water: Ensuring water resources are safeguarded and wisely used, with clean water available to all while also protecting residents from flooding risks.
● Social cohesion: Fostering belonging, trust and inter-generational as well as cross-cultural relationships to prevent exclusion, marginalisation and violence.
Entries must be strategic in nature, such as a policy and/or a programme leading to the delivery of a collection of related projects rather than a single project, and will be evaluated according to five criteria – strategic initiatives that are bold, that pursue a meaningful impact, are being successfully implemented, that have potential to further scale or spread to other cities, and exemplify resilience in how they are conducted.
Dr Tim Beatley, Founder and Executive Director of Biophilic Cities shares the enthusiasm of AIPH. "I am excited that for the first time there will be a global award that shines a light on those most exemplary green cities, and I am certain this award will help to inspire and guide innovation and commitments to nature in many cities around the globe." The Biophilic Cities network is comprised of cities from around the globe dedicated to improving the connection between residents and urban nature. "We believe this award will play an important role in accelerating the global biophilic and green cities movement", adds Tim.
Entry is free of charge and easily done online. Cities create a profile and prepare their entry over time, with a final submission deadline of 14th March 2022.
To enter visit aiph.org/green-city/green-city-awards
AIPH is grateful to our AIPH World Green City Awards Partners 2022  Biophilic Cities, Cities and Health, Trees For Cities, The Nature of Cities, ICLEI CitiesWithNature and Urban Land Institute. Thank you to our Media Partners Cities Today, FloraCulture International and HostCity.