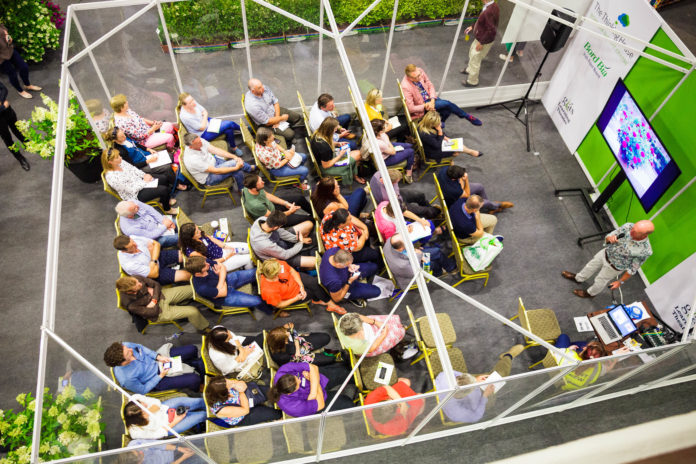 The Bord Bia and Teagasc Learning Theatres at this year's GLAS are hosting talks from experts in their field. The topics have been chosen to bring visitors up-to-date on the latest trends, developments and innovations.
Topics in the Bord Bia Learning Theatre include; 
The latest consumer insights research
Packaging optimisation and waste prevention from REPAK
Change and opportunities in amenity horticulture
How you can use data to improve your business prospects
Bee-ing pollinator friendly with Peter Cuthbert
While Teagasc will cover;
Education pathways & CPD featuring a selection of graduates
IASIS points with the Dept of Agriculture
The importance of timing when thinking about the nutrient application with ICL
Soil science in productive landscaping with Enrich
Best practice in weed control
Integrated pest management in turfgrass
New plant health regulations & EU Plant Passport
With 130 exhibitors, including all of the industry support groups, new Landscape Show & Careers Hub there is a lot to see at this year's GLAS
The programmes for both Learning Theatres are live HERE. Talks are free to attend and qualify for IASIS points, however, pre-registration is required.
GLAS opens from 9 am at Citywest Dublin on July 18th.
Learning Theatres – Register Here