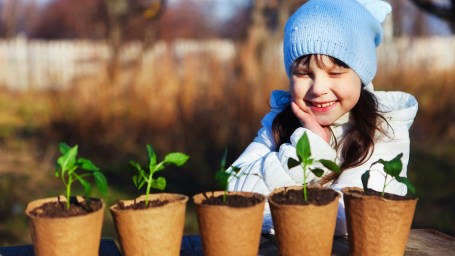 Royal FloraHolland will require phased environmental registration and certification for all growers (members and non-members) supplying flowers and plants to the marketplace. By 31 December 2021 at the latest, all suppliers must be in possession of a market-compliant environmental certificate. This is a milestone in making the sector more sustainable.
The Management Board of Royal FloraHolland has taken this decision on the basis of a recommendation made by the Members' Council. CEO Steven van Schilfgaarde explains: "Sustainability is one of the pillars of Royal FloraHolland's strategy. It offers our members opportunities to strengthen their competitive position and helps to make our marketplace and sector future-proof. The market demands transparency in relation to production and operations. "
Gradual introduction
The mandatory environmental certificate will be introduced gradually. The first step is digital environmental registration for all marketplace suppliers by 31 December 2020 at the latest. Subsequently, after 31 December 2021, having a market-compliant environmental certificate will be made compulsory for all suppliers to Royal FloraHolland. The third step will be to ensure that growers meet all FSI sustainability standards set in the floriculture industry. Thus, not only in the environmental field but also with regard to Good Agricultural Practices (GAP) and in the social field. No date has currently been set for this step. For this final step, Royal FloraHolland will start a dialogue with FSI about the standards that will apply to growers after 2020. The ambition is to meet all FSI standards in the long term.
In close collaboration between the Sustainability Leading Team – consisting of members of Royal FloraHolland – and the Sustainable Development and Quality team, an approach has been developed leading to environmental registration and certification. This approach stems from member consultation sessions organised in 2018 and 2019. The Management Board has subsequently asked the Members' Council for advice regarding the approach.
Preconditions
The Members' Council has recommended paying extra attention to the environmental registration and certification of international members. This advice has been accepted by Royal FloraHolland's Management Board, as well as the advice to take the following four preconditions into account:
Growers who have not yet registered digitally and are not yet certified are to be helped with an 'onboarding' programme ("helping hand"). The FPCs are to be closely involved in their rollout.
The existing organisations also need to improve service and speed. There must be sufficient capacity and registration, and certification must become less complex and cheaper.
In addition to MPS, there must be at least one alternative to both registration and certification. Alternatives must meet the FSI criteria and be affordable and user-friendly.
As a member of FSI, we will define the sustainability standards for the sector after 2020. Together with the trade partners, we will ensure the realisation of the ambition expressed by them to purchase certified sustainable.
Enforcement
Royal FloraHolland intends to enforce this on growers and buyers. The Sustainability Leading Team has been instructed by the Members' Council to come up with options for effective enforcement with corresponding deadlines. Based on the advice of the Leading Team, the Management Board will make further decisions about the implementation of the enforcement, while taking into account the progress of the implementation of the preconditions.
About Royal FloraHolland
With more than 100,000 transactions per day and more than 30,000 different types of flowers and plants, Royal FloraHolland is the international marketplace and knowledge partner that contributes to the success of growers and buyers. Royal FloraHolland has an annual turnover of 4.65 billion euros, 4,031 members and 2,465 buyers. In 2018, 12.1 billion units of flowers and plants were sold. In addition to the digital platform Floriday, Royal FloraHolland has four physical marketplaces where numerous logistic and other service activities are carried out. These physical hubs are located in Aalsmeer, Naaldwijk, Rijnsburg and Eelde. Royal FloraHolland offers the possibility of digital and physical auctioning by means of 35 auction clocks.