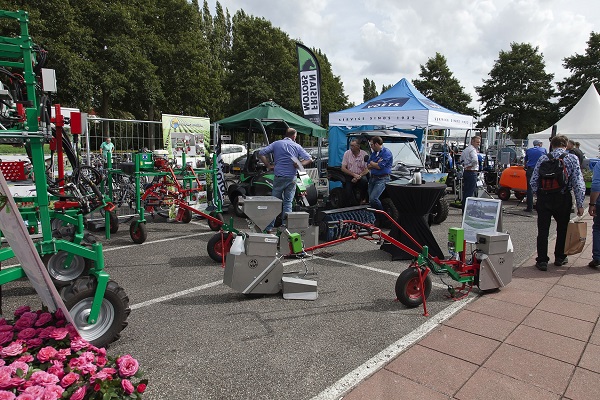 In August 2018, Plantarium will take place at a new location under one roof with GROEN-Direkt. A new location also means a new layout for the trade fair. Besides the green participants, suppliers will also be given more space to present and demonstrate their innovations.
The technology participants will all be in one place on Plantarium's new exhibition grounds. This will result in one large technology square. A small stage will be available at the centre of the technology square, on which suppliers will regularly hold short pitches throughout the day. Trade visitors have the opportunity to visit the stands to get information before and after the pitches.
Demonstrations
In alternation with the pitches, demonstrations will take place at the next-door company of Hebe Center Holland BV. Charles Stoopman, managing director of Hebe Center, is happy to host this: "We have our regular suppliers but other suppliers also are more than welcome". The demonstrations will take place at three set times during the day and will be led by Delphy.
The pitches and demonstrations are reserved for Plantarium's exhibitors. Companies that wish to take part in the pitches and/or demonstrations can contact Wil Boumans via wil@plantarium.nl. Further information and participation forms can be found at  www.plantarium.nl. Registration is open until 1 April 2018, after this registrations will be attended to in order of receipt, depending on availability.
Plantarium 2018 will be held from 22 to 24 August 2018 at Denemarkenlaan 9, which can be reached via the familiar car park at the Greenpark Boskoop.