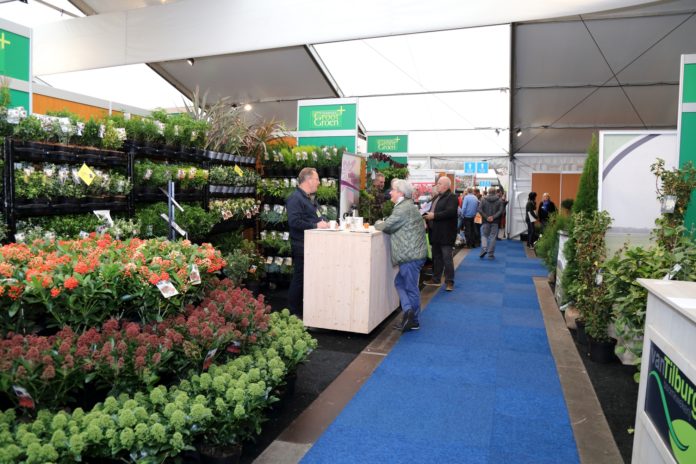 The outbreak of the new coronavirus has resulted in a lot of uncertainty for international trade fairs, including trade fair GrootGroenPlus. After intensive deliberation and discussion with the relevant authorities, the trade fair for the green industry filed a preliminary permit application on 19 June 2020. This would allow for a physical platform, of course, completely in line with the measures provided by the RIVM, the Dutch National Institute for Public Health and the Environment. The timing of the trade fair plays an important part in this decision: GGP is planned for the end of September/beginning of October.
Uncertainty
The uncertainty about whether or not trade fairs would be safe and allowed has resulted in some other events being cancelled, moved, or held online.  
This strengthens the need the industry has for an actual physical trade fair; a need trade fair GrootGroenPlus will do its utmost to fulfil. That is why – despite the uncertainty regarding the possibilities, we have started with the preparations of this well-known fall fair, which will be held in Zundert (NL) from 30 September – 2 October. 
Of course: the safety of all attendees is our main priority; GGP will continue its conversations with the relevant authorities and will follow the advice and measures that are provided.
Until 1 September, all suppliers are willing to participate in a cancellation free of charge, if this is required due to Covid-19. This means that there are enough time and space to take all the proper precautions; GGP wants to put its best foot forward when it comes to making use of this opportunity for the industry. If the ban on events that require a permit continues after 1 September, or if we are hit by another peak in Covid-19 infections, the 30th edition will not be moved to a later moment this year, but it will be held from 6-8 October 2021. 
Safe registration
Participants are asked to register as soon as possible. These registrations are important to create an adjusted layout; due to the required amendments, we have space for 175 participants, instead of 250. This is because of the 1.5-meter social distancing rule that also needs to be implemented at the trade fair.
Over 100 registrations
We already received well over 100 registration; all requests are processed in order of receipt. The current list of participants can be found on the website. All participant profiles are already active. Later this year, the supply bank will also be connected.
If a physical trade fair proves to be impossible prior to 1 September, participation will automatically be rolled over to 2021. In that case, participants do not have to pay anything for this year's edition. At this moment, the prospects and developments regarding easing of the measures seem to be quite positive.
International audience
By lifting the travel bans, it is now possible to travel between most of the countries; trade visitors will, therefore, have the opportunity to register online soon for access. This year, this access will be within a limited time frame and with safety instructions. 
Trade fair GrootGroenPlus is a relationship fair and focuses on meetings between participants and visitors, around the topic of their living products. Of course, green plays a major part in this 30th edition of the trade fair. There will also be ample room for sharing knowledge, for example through the Road Show, Novelties, and probably a Seminar. 
Registration
Did you not register yet for the fall fair? It is still possible to register. For more information or the registration form, please visit www.grootgroenplus.nl.