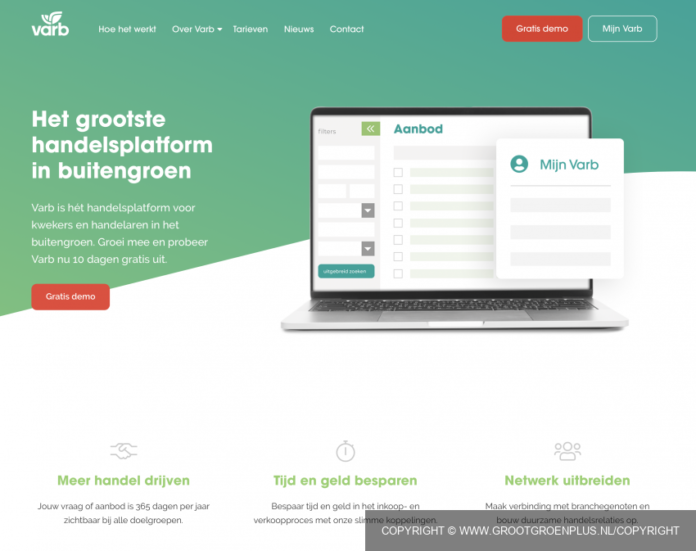 This year, the partnership between Varb and GrootGroenPlus will be continued. Thanks to the connection with this platform, which will become active again in the second half of August, green participants can present their offer in their free participant profile on the website of trade fair GrootGroenPlus. Since last year, this option is also available for all international green participants.
The connection offers participants the possibility to show their current offer up until 30 November. This service is free for all the participants; all costs are born by Varb and GGP. By doing this, the trade fair contributes to promoting trade in green products and their visibility.
This year, the partnership will be expanded; the GrootGroenPlus homepage will show a button to a full offer of all participants, with an additional search option for plant names. It can also show image tiles. This will make it even easier to search through green products. 
Of course, participants can only make full use of this option, if they update their accounts regularly. So be sure to keep an eye out for all personal communication from Varb. Even though non-green participants are not part of the deal with Varb, they do have an option to insert a link to their catalogue or webshop. In that way, they can also inform visitors about their offer, and benefit from this additional PR value.
The renewed cooperation with Varb gives the digital GrootGroenPlus environment a clear digital plus, which is freely accessible for participants and visitors up until 30 November 2020.