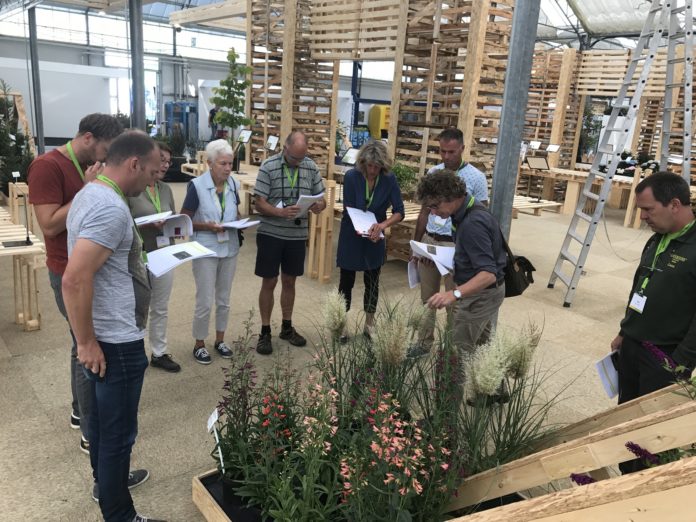 Eleven companies have registered a total of 31 Novelties for the Novelties showcase at the Garden Trials and Trade 2018 which will take place for the first time on 12, 13 and 14 June in the Plantarium building at the International Trade Centre in Boskoop-Hazerswoude.
The novelties submitted by the participants will be assessed and awarded by the independent panel of expert judges from the KVBC (The Royal Society for Boskoop Cultures). The showcase held during the Garden Trials and Trade allows novelties to be presented at their finest moment.
Diverse range
"A nice, diverse range was registered in early summer for this Novelty showcase", says Ronald Houtman, who approves registrations on behalf of the KVBC. "Although it is noteworthy that many hydrangeas have now been registered. This may be related to the fact that the natural flowering period for the hydrangea occurs at this time of year. This means the plants do not have to be forced to show off their full bloom."
One-third of the entries consist of perennials. Apart from that, there are nine hydrangeas, one avenue tree, one conifer, one creeper and nine shrubs.
Novelties presentation
Of course, the novelties will have a prominent place on the floor of the trade fair. The novelties are presented in the area immediately after the entrance doors. The descriptions of the novelties can be found under the tab Novelties on the website www.gardentrials.com.
Practical information
Garden Trials and Trade will be held from 12 to 14 June 2018 in the Plantarium building at the International Trade Centre in Hazerswoude-Dorp. The opening hours are from 09:00 to 18:00 on each day. Sufficient parking spaces (free parking) are available close to the trade fair location. Entry is free for trade visitors with a promotional ticket and/or through digital pre-registration via www.gardentrials.com.