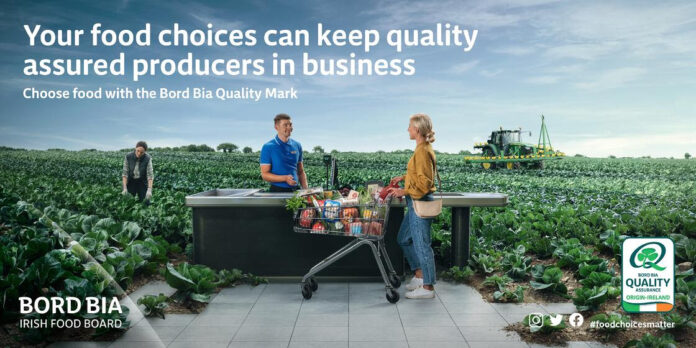 In response to the continued rising energy and animal feed costs, Bord Bia has launched a new consumer advertising campaign in the domestic market to encourage shoppers to buy more quality assured food and in doing so, help secure the future of quality assured farmers and producers.
At a time of rising food prices, the campaign aims to remind shoppers of the important role that quality assured farmers, growers and producers play in delivering the best of quality assured food to them.
Themed 'The Power of Your Food Choices', the campaign will be aired for five weeks from 16th June to 17th July and then again for three weeks in
from 29th August – 18th September. This will be supported by ongoing digital advertising for 12 weeks throughout this period.
The first burst consists of the following activities:
Radio advertising across five national and 16 local radio stations for five weeks.
Advertising on digital audio streaming services (eg Spotify) and podcasts for five weeks.
Over 260 outdoor poster sites across key urban locations and national routes for two weeks (from July 4th).
Online advertising featuring producer stories across Facebook, Instagram, TikTok for 12 weeks.
Home page takeovers with display advertising on three online national newspaper and the RTE website for 12 weeks.
Read more here